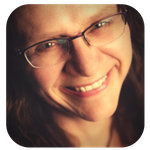 Deborah Stienstra, Director
Deborah is a cluster co-lead for the Displacements, Emergence and Change cluster and the Disabilities, Access and Inclusion cluster.
The Director of the Live Work Well Research Centre, Deborah holds the Jarislowsky Chair in Families and Work and is a Professor of Political Science at the University of Guelph. She is the author of About Canada: Disability Rights (Fernwood, 2012). Her research and publications explore the intersections of disabilities, gender, childhood, and Indigenousness, identifying barriers to, as well as possibilities for, engagement and transformative change. Her work also contributes to comparative and trans/international research and theory related to intersectional disability rights.
Over the past fifteen years, she has led or co-led multiple community-engaged research partnerships. Between 2010 and 2016, Jane Stinson, from the Canadian Research Institute for the Advancement of Women (CRIAW), and Deborah Stienstra co-led FemNorthNet or the Feminist Northern Network. FemNorthNet included northern and southern community organizations, Indigenous and settler women, and researchers and community women. Its goals were to examine the consequences of economic restructuring for diverse women in Northern Canadian communities, support these women to engage in decision-making about the changes in their communities brought about by these developments and help to amplify and insert women's voices into discussions, decision-making and planning processes.
Deborah is engaged in several initiatives across Canada, in Vietnam and with partners in countries including Haiti, South Africa, Ghana, Uganda, Vietnam and Canada.
Email: deborah.stienstra@uoguelph.ca
Phone number: 519-824-4120, extension: 54553
Website: https://www.deborahstienstra.com/
Twitter: http://www.twitter.com/dstienstra