Making Connections: Student Parents at U of G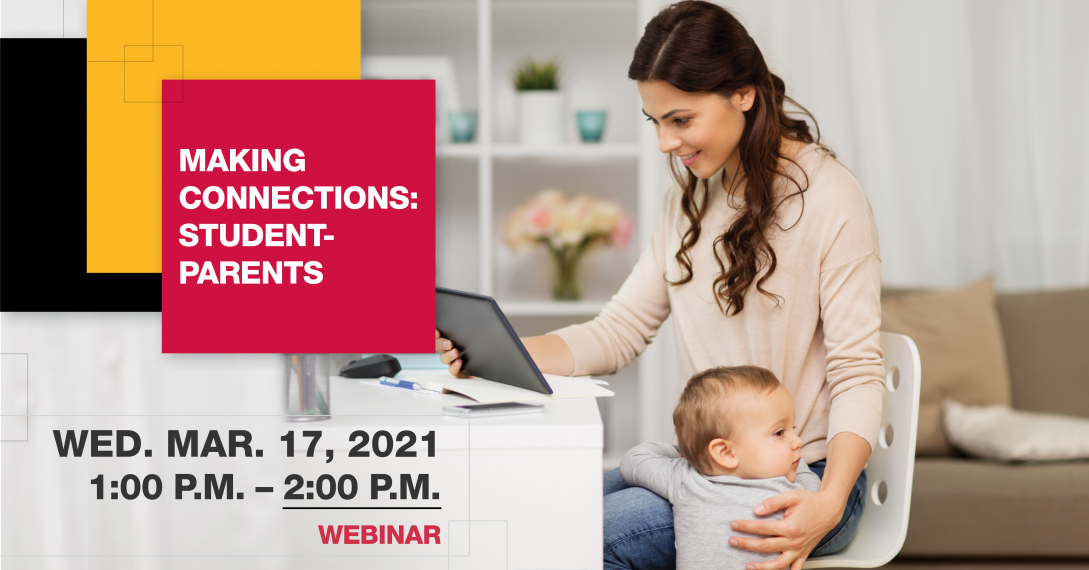 Location
Details
Are you balancing school with parenting? 
We recognize that balancing parenthood responsibilities with academic goals and aspirations has its unique challenges, some specific to the interconnected impact of COVID-19. 
As we continue to strive to provide a respectful and supportive family-friendly learning environment for our students, we would like to invite you to join us and other U of G student parents to share experiences, resources, and strategies, and simply to connect with one another. 
With your help and input, we hope to direct our efforts to advocate for and improve support for student-parents and their families.    
 
Please join at any time during the session: https://uoguel.ph/student-parents
Accessibility:
Captioning (CART) will be provided for this event. If you require other accommodations to fully participate, please contact lww@uoguelph.ca as soon as possible so that we can make arrangements.