Call for Papers! Sexuality Studies Association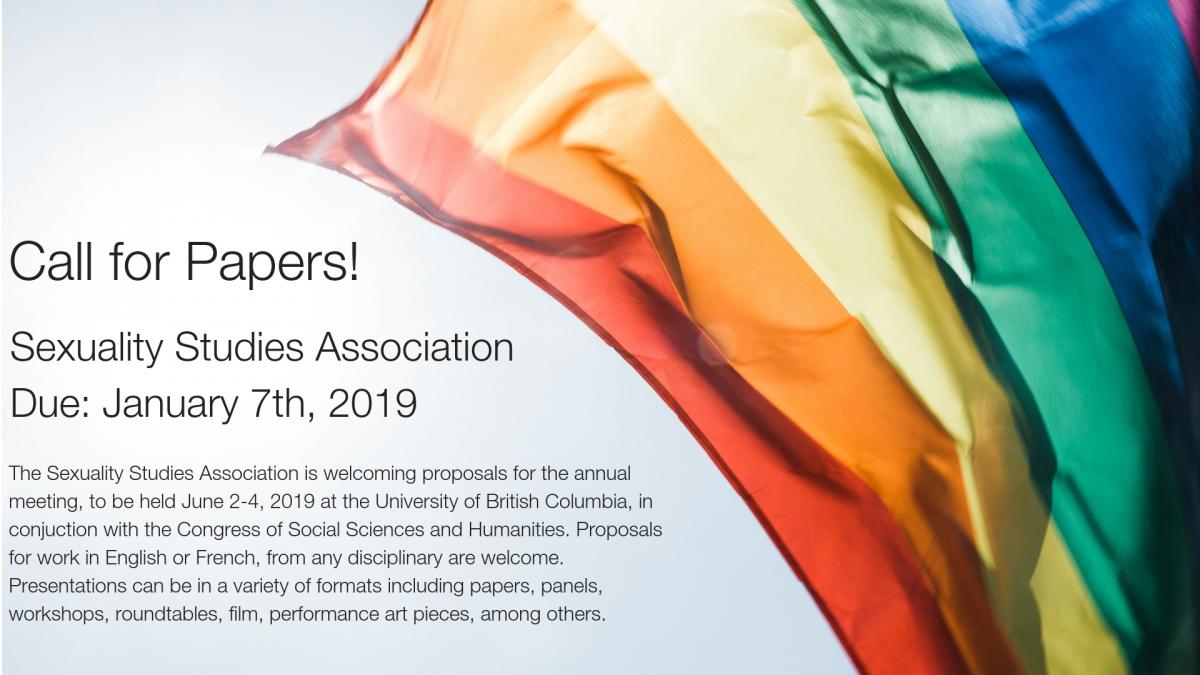 The Sexuality Studies Association is welcoming proposals for the annual meeting, to be held June 2-4, 2019 at the University of British Columbia, in conjuction with the Congress of Social Sciences and Humanities. Proposals for work in English or French, from any disciplinary are welcome. Presentations can be in a variety of formats including papers, panels, workshops, roundtables, film, performance art pieces, among others. 
Please submit your proposal through the online form. 
The deadline for submission is January 7, 2019.
This year, Congress has chosen the theme Circles of Conversation, envisioning "deep, two-way relationships between the university and the communities... that will showcase creative critical engagements." The Sexuality Studies Association invites its members to think beyond this binary and imagine eccentric circles.
Sexuality Studies emcompasses at least some of the following:
Intersectional interpretations of sexuality
Erotic rights to sexual health and education
Challenges to the heteropatriarchal state
Two-spirit and indigequeer critiques
Queer inter/trans disciplinary pedagogies
Activist and artivist resistances, aesthetics and cultural production
Archives, ephemera, epistemologies, futures, optimisms
Sexual media and technology
Queer/Trans scholarship that undermines binary assumptions about knowledge production and dissemination between academia and imagined communities.
For more information, view the full post by the Sexuality Studies Association.
Please visit the submission form if you are interested in applying.
If you have any questions, please contact the Program Officer, Dr. Carol Dauda.