Welcome to Notes from the field! 
We often tell each other that we've "got a lot on our plates" with many commitments. Especially during the COVID-19 pandemic, we are learning to deal with more responsibilities and uncertainties. We do our best to survive, and perhaps even thrive, given the different parts of our lives: work, family, food, wellbeing, and more. In this blog, we explore what it means to live and work well from various angles and from different perspectives including community members, students, faculty, and staff.
At the Centre, our goal is to anticipate and respond to the changing needs of families, work, and well-being in all their diverse forms. Our work focusses on five research clusters that explores complex themes and the ways they influence our lives:   
"All My Relations" Indigenous ways of knowing

Displacement, Emergence and Change

Sexual and Gender Diversity

Integrating Care and Livelihoods

DisAbilities, Access, and Inclusion
We begin from the margins. This is a space for perspectives, experiences, and topics that are often neglected or invisible. Through our research and partnerships, we bring attention to the need for reconciliation and decolonization. This need is based on the historical and persistent inequalities that negatively affect Indigenous Peoples and all living in North America.
Using an intersectional approach, research clusters explore how experiences are shaped by multiple social realities. For example, we can expand the cluster of DisAbilities, Access and Inclusion by looking at Indigenous women's approaches to disability. Through stories in the blog, you can learn more about work of people in these areas.
By keeping up with our Centre's blog, you will read fascinating interviews with community organizations, people with lived experiences and researchers around the globe, uncover new ways to think about and practice living and working well, and learn about the work being done at the Live Work Well Research Centre. This blog is a dynamic space where stories, resources and knowledges can be shared and created.
Your story, musing and learning are welcome! Email us at liveworkwell@uoguelph.ca and share your idea.
---
 Posts
1. Black Lives Matter: A Reading, Watching, Listening List (June 30, 2020)
---
Engaging with the Black Lives Matter Movement
Minority groups, such as African Americans, Latin Americans, and Indigenous people, have experienced disproportionate rates of incarceration, police brutality, discrimination and more. The Black Lives Matter movement speaks out against the police brutality and systemic racism that leads to the victimization, harm, and often death against Black people all over the world, as seen with George Floyd, Ahmaud Arbery and Breonna Taylor currently.
One thing many people can do to support the Black Lives Matter movement is to educate themselves on the topic. This reading, watching and listening list provides great resources about the history of systemic racism, how it's still prevalent today and the unique experiences of Black people. 
Visit the official Black Lives Matter website to further educate yourself and see how you can help.
https://blacklivesmatter.ca/ 
Reading
1. The New Jim Crow, Michelle Alexander: The caste system instantiated by Jim Crow laws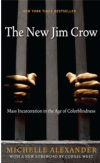 created legal differences in the rights claimed by white and black people. While the passage of the Civil Rights Act and the Voting Rights Act largely eradicated the existing laws, legal scholar Alexander documents how policies of mass incarceration and courtroom inequality have led to a new caste system. Alexander states that we have simply replaced one caste system (Jim Crow) for another today (imprisonment, parole, detention) that keeps the majority of minorities in a permanent state of disenfranchisement. We see this to still be very prominent today. Rates of minority groups in prisons and detention centers are disproportionately higher than majority groups.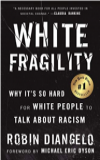 2. White Fragility: Why It's So Hard for White People to Talk About Racism, Robin DiAngelo: In this "vital, necessary, and beautiful book" (Michael Eric Dyson), antiracist educator Robin DiAngelo deftly illuminates the phenomenon of white fragility and "allows us to understand racism as a practice not restricted to 'bad people' (Claudia Rankine). Referring to the defensive moves that white people make when challenged racially, white fragility is characterized by emotions such as anger, fear, and guilt, and by behaviors including argumentation and silence. These behaviors, in turn, function to reinstate white racial equilibrium and prevent any meaningful cross-racial dialogue. In this in-depth exploration, DiAngelo examines how white fragility develops, how it protects racial inequality, and what we can do to engage more constructively. 
3. How We Fight For Our Lives, Saeed Jones: Haunted and haunting, How We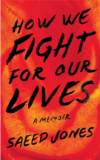 Fight for Our Lives is a stunning coming-of-age memoir. Jones tells the story of a young, black, gay man from the South as he fights to carve out a place for himself, within his family, within his country, within his own hopes, desires, and fears. Through a series of vignettes that chart a course across the American landscape, Jones draws readers into his boyhood and adolescence—into tumultuous relationships with his family, into passing flings with lovers, friends, and strangers. Each piece builds into a larger examination of race and queerness, power and vulnerability, love and grief: a portrait of what we all do for one another—and to one another—as we fight to become ourselves.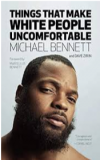 4. Things That Make White People Uncomfortable, Michael Bennett and Dave Zirin: Michael Bennett is a Super Bowl Champion, a three-time Pro Bowl defensive end, a fearless activist, a feminist, a grassroots philanthropist, an organizer, and a change maker. He's also one of the most scathingly humorous athletes on the planet, and he wants to make you uncomfortable. Bennett adds his unmistakable voice to discussions of racism and police violence, Black athletes and their relationship to powerful institutions like the NCAA and the NFL, the role of protest in history, and the responsibilities of athletes as role models to speak out against injustice. Following in the footsteps of activist-athletes from Muhammad Ali to Colin Kaepernick, Bennett demonstrates his outspoken leadership both on and off the field. 
5. So You Want to Talk About Race? Ijeoma Oluo: In So You Want to Talk About Race,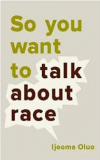 editor-at-large of The Establishment Ijeoma Oluo offers a contemporary, accessible take on the racial landscape in America, addressing head-on such issues as privilege, police brutality, intersectionality, microaggressions, the Black Lives Matter movement, and the "N" word. Perfectly positioned to bridge the gap between people of color and white Americans struggling with race complexities, Oluo answers the questions listeners don't dare ask and explains the concepts that continue to elude everyday Americans.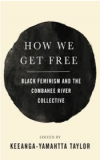 6. How We Get Free: Black Feminism and the Combahee River Collective, Keeanga-Yamahtta Taylor: In this collection of essays and interviews edited by activist-scholar Keeanga-Yamahtta Taylor, founding members of the organization and contemporary activists reflect on the legacy of its contributions to black feminism and its impact on today's struggles. 
Watching
1. When They See Us (Netflix): In 1989 a jogger was assaulted and

raped in New York's Central Park, and five young people were subsequently charged with the crime. The quintet, labeled the Central Park Five, maintained its innocence and spent years fighting the convictions, hoping to be exonerated. This limited series spans a quarter of a century, from when the teens are first questioned about the incident in the spring of 1989, going through their exoneration in 2002 and ultimately the settlement reached with the city of New York in 2014. The cast is full of Emmy nominees and winners, including Michael K. Williams, John Leguizamo, Felicity Huffman, and Blair Underwood. Oscar nominee and Emmy winner Ava DuVernay co-wrote and directed the four episodes.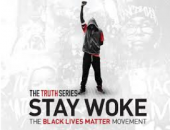 2. Stay Woke: The Black Lives Matter Movement is a 2016 American television documentary film starring Jesse Williams about the Black Lives Matter movement, and the events that led to the uprising of the movement. 
3. 13th (Netflix): Filmmaker Ava DuVernay explores the history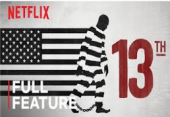 of racial inequality in the United States, focusing on the fact that the nation's prisons are disproportionately filled with African-Americans.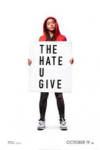 4. The Hate U Give: Starr Carter's struggles to balance the poor, mostly black neighborhood she lives in and the wealthy, mostly white school she attends. Things become more complicated after she witnesses a police officer killing her childhood best friend. 
5. Dear White People (Netflix): Based on the acclaimed film of the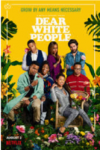 same name, this Netflix-original series follows a group of students of color at Winchester University, a predominantly white Ivy League college. The students are faced with a landscape of cultural bias, social injustice, misguided activism and slippery politics. Through an absurdist lens, the series uses irony, self-deprecation, brutal honesty and humor to highlight issues that still plague today's "post-racial" society. Creator Justin Simien serves as an executive producer.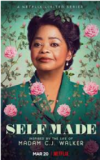 6. Self-made (Netflix): A chronicle of the incredible story of Madam C.J. Walker, who was the first African American self-made millionaire. 
Listening
1. Angela Davis on intersectional anti-racism (Video): Video of legendary African-American activist Angela Davis talking to Southbank Centre's Artistic Director Jude Kelly CBE about women, race and class in the post-Trump era.
2. Bryan Stevenson: We need to talk about an injustice (TEDTalk): In an engaging and personal talk, rights lawyer Bryan Stevenson shares some hard truths about America's justice system, starting with a massive imbalance along racial lines: a third of the country's black male population has been incarcerated at some point in their lives. These issues, which are wrapped up in America's unexamined history, are rarely talked about with this level of candor, insight and persuasiveness.
3. Black Wall Street 1921: This historical podcast chronicles the events and racial tensions leading up to and during the Tulsa race massacre in Tulsa, Oklahoma's Greenwood District. The district, also known as "Black Wall Street," was a prosperous black community in the early 20th century. The podcast also explores how law enforcement's lax investigation of the event helped perpetrators walk free.
4. Larry Wilmore: Black on the Air: This podcast episode is hosted by Emmy award-winning producer, actor and comedian Larry Wilmore. In this episode of his weekly podcasts, Thoughts on George Floyd and the Virus of Racism in America, Larry talks about how racism must be rooted out of America.
5. This is America, Childish Gambino
6. Freedom, Beyoncé and Kendrick Lamar 
Key Words
Black, Reading, Intersectionality, Racism, Solidarity
---