Welcome to Notes from the Field! 
At the Live Work Well Centre, our goal is to anticipate and respond to the changing needs of families, work, and well-being in all their diverse forms. Through our research and partnerships, we bring attention to the need for reconciliation and decolonization. This need is based on the historical and persistent inequalities that negatively affect Indigenous Peoples and all living in North America.
Our work focusses on five research clusters that explores complex themes and the ways they influence our lives:   
Through stories in the blog, you can learn more about work of people in these areas.
This blog is a dynamic space where stories, resources and knowledges can be shared and created. Your story, musing and learning are welcome! Email us at liveworkwell@uoguelph.ca [6] and share your idea.
---
 Posts
38. Becoming a Feminist Research Team - An Ongoing Act of Care (May 17, 2022)
37. Paper Deadlines and Pacifiers: The Challenges of Being a Student-Parent (May 6, 2022)
36. What Does it Mean to be an Ally? (April 25, 2022)
35. Work that Matters: My Co-op Experience at the Live Work Well Research Centre (January 19, 2022)
34. Redirection Strategies and People Living with Dementia (October 26, 2021)
33. Queering the Mainstream Videogame (October 19, 2021)
32. My Summer 2021 Co-op Experience at the Live Work Well Research Centre (September 13, 2021)
31. The Importance of Youth Engagement: A Reflection on International Youth Day (August 31, 2021)
30. Insight Into Growing up Alongside a Sibling With a Disability (July 20, 2021)
29. Land Acknowledgements Part Two: Can We Celebrate Canada Day Respectfully? (June 29, 2021)
28. Land Acknowledgements Part One: Your Responsibility to Treaty (June 23, 2021)
27. Parenting in a Pandemic: Fathering and Co-Caregiving Children with Disabilities During COVID-19 (June 14, 2021)
26. The Great Balancing Act! (May 5, 2021)
25. Our Knowledge, Our Voices Postcard Series (April 29, 2021)
24. Our Approach to Research (April 27, 2021)
23. Autism Awareness Day (April 13, 2021)
22. International Transgender Day of Visibility (March 31, 2021)
21. Change Starts Now (February 23, 2021)
20. Allyship Workshop (January 26, 2021)
19. Intersectional Conversations with Girls and Women with Disabilities (January 19, 2021)
18. Make Website Content More Accessible With These Tips on Accessibility (December 15, 2020)
17. Accessibility Features of Online Meeting Platforms (December 8, 2020) 
16. Understanding Community Data in Community (November 24, 2020)
15. Snippets from the Kitchen Table by Emma Stelter (November 17, 2020)
14. Interview with Angela Stanley (November 3, 2020)
13. Research and Knowledge: a Key for a Better Future (October 6, 2020)
12. Hidden (and not so Hidden) Gems on Campus  (September 29, 2020)
11. My Experience at the Live Work Well Research Centre by Erin Rodenburg (September 22, 2020)
10. Experiences from Lara Haines-Love and Shreya Jadhav (September 15, 2020)
9. Recommendations from the Live Work Well Team Reading, Watching, Listening List (August 25, 2020)
8. "All My Relations" Indigenous Ways of Knowing Reading, Watching, Listening List (August 18, 2020)
7. Integrating Care and Livelihoods Reading, Watching, Listening List (August 11, 2020)
6. Displacement, Emergence and Change Reading, Watching, Listening List (August 4, 2020)
5. Disabilities, Access and Inclusion: A Reading, Watching, Engagement List (July 28, 2020)
4. LGBTQ2S+ Life, Culture and History: A Reading, Watching, Listening List (July 21, 2020)
3. Books for Thought: A Reading List (July 14, 2020)
2. Black Lives Matter: A Reading, Watching, Listening List Part 2 (July 7, 2020)
1. Black Lives Matter: A Reading, Watching, Listening List (June 30, 2020)
---
Becoming a Feminist Research Team - An Ongoing Act of Care
On January 24th, 2022, our research team gathered in the virtual space of a Microsoft Teams meeting. Rectangular glimpses of our home/workspaces framed our faces: some backgrounds blurred, some messy, some carefully curated with books, plants, and art. On this day, our team – which consists of an associate professor, a postdoctoral research fellow, and four graduate students – met from the relative comfort (and isolation) of our homes to discuss what it means to be a feminist research team.
The idea for this workshop had taken shape the previous summer. Having spent the semester conducting research on everyday practices that create a more feminist academia, my advisor and co-lead of the Integrating Care and Livelihoods Research Cluster, Dr. Roberta Hawkins, and I wondered how we might identify and foster these practices in our own research team. In the fall semester, I suggested we hold a workshop on 'becoming a feminist research team,' and our team enthusiastically agreed to participate. Leading up to the workshop we set aside several times to imagine the space, activities, and concepts we would explore. We had hoped to meet in person but because of the ongoing pandemic and provincial public health restrictions we opted to meet virtually. Before the workshop, I delivered a package to each team member that included a series of invitations, creative prompts, some chocolate, and tea. The goal was to connect us materially despite the distance between us.
During the workshop, as we sipped our tea and snacked on our chocolate, I invited our team to discuss the feminist values that ground their individual and our collective feminist academic praxis. We began by telling stories of care in academia, such as professors encouraging and mentoring us, sharing intimate and joyful moments in spaces like cafés and saunas, being welcomed into collaborative research teams, and experiencing moments of representation and disruption in the classroom. We reflected on the space that we created together and what made up this space, including our histories, subjectivities, emotions, care responsibilities, and physical environments, as well as different power dynamics and current local and global contexts. We acknowledged and held space for the presence and impact of these 'things' on our time together. We then took turns reading excerpts from articles written by feminist scholars, which detailed what a feminist academic praxis can look like, feel like, and do. We read and re-read these passages aloud, making creative mind-maps as we did. We wrote down key words, cut and pasted old magazine scraps, doodled, and made connections between our ideas. After reflecting and sharing our mind-maps, we discussed what values were core to our own research team and ways we could practice these values. We brainstormed practices that we already do and those we desire to work towards. As our time of sharing, listening, creating, and imagining came to an end, there was a deep sense of warmth and togetherness, and we committed to continuing the process of becoming a feminist research team.
Reflecting on our workshop through a lens of care, showed the many ways care – and its core tenants of attentiveness, responsibility, competence, responsiveness, and solidarity (Tronto 1993; 2013) – informed the development and implementation of the workshop. As a practical component associated with my doctoral qualifying exams, team members were not required to participate in the workshop, yet each member chose to take part. They contributed thoughtfully to planning the workshop, engaging with the materials, and taking the time to show up and actively participate. These practices are illustrative of the time and care Caretta and Faria (2019) argue is central to creating feminist labs (Caretta and Faria 2019). Additionally, our ability to share (relatively) openly during the workshop was preceded by months – and in some cases years – of working together and developing caring relationships (e.g., informal biweekly meetings, past collaboration, virtual workdays, team potlucks, etc.). These and many other practices of care can be understood as a form of slow scholarship, as we rejected alienation and embraced gathering in an intentional, sustained way (Lopez and Gillespie 2016; Mountz et al. 2015). This ongoing and relational care made our workshop possible.
Overall, considering the already existing feminist practices of our team in tandem with the workshop process and the feminist praxis we detailed during the workshop revealed the ways in which we are becoming a feminist research team – through making power visible, paying attention to emotions, practicing everyday acts of care, and imagining academia otherwise.
- Written by Amy Kipp, co-lead of the Integrating Care and Livelihoods Research Cluster
References
Caretta, M. A., & Faria, C. V. (2020). Time and care in the "lab" and the "field": Slow mentoring and feminist research in geography. Geographical Review, 110(1-2), 172-182.
Lopez, P. J., & Gillespie, K. (2016). A love story: for 'Buddy System'research in the academy. Gender, Place & Culture, 23(12), 1689-1700.
Mountz, A., Bonds, A., Mansfield, B., Loyd, J., Hyndman, J., Walton-Roberts, M., ... & Curran, W. (2015). For slow scholarship: A feminist politics of resistance through collective action in the neoliberal university. ACME: An International Journal for Critical Geographies, 14(4), 1235-1259.
Additional Sources on Feminist Practices in Research Teams and Collectives
Athena Co-learning Collective. (2018). Intervention – "A Femifesto for Teaching and Learning Radical Geography." Antipode Online. Available at: https://antipodeonline.org/2018/11/27/a-femifesto-for-teaching-and-learning-radical-geography/ [7]
Athena Co-learning Collective. (2021). Intervention – "Toward Emergent Scholarship: Aligning Classroom Praxis with Liberatory Aims." Antipode Online. Available at: https://antipodeonline.org/2021/02/10/toward-emergent-scholarship/ [8]
BCNUEJ. (2020). Building an ethics of care in academia: A guide by BCNUEJ. Available at: http://www.bcnuej.org/about/ [9] [comic strip]
CLEAR. (2021). CLEAR Lab Book: A living manual of our values, guidelines, and protocols. V. 03. St. Johns' NL; Civic Laboratory for Environmental Action Research, Memorial University of Newfoundland and Labrador.
Liboiron, Max, Ammendolia, J., Winsor, Kate, Zahara, Alex, Bradshaw, Hillary, Melvin, Jessica, Mather, Charles, Dawe, Natalya, Wells, Emily, Liboiron, France and Fürst, Bojan. (2017). "Equity in Author Order: A Feminist Laboratory's Approach [10]." Catalyst: Feminism, Theory, Technoscience, 3(2).
Key Words
Feminist, Care, Research, Academia
---
Paper Deadlines and Pacifiers: The Challenges of Being a Student-Parent
Being a parent is a challenging full-time job with no vacation, sick leave, pay, or benefits, and guaranteed night duties and extra shifts. Combined with the academic challenges of pursuing a university degree, the job becomes even more daunting. Despite all the hardships, the mom guilt, and the exam stress, the experience of being a student-parent is a rewarding one. Having a child has given my life a lot of meaning and purpose. Education is something that enriches my mind while parenthood is a selfless occupation that nourishes my soul.
This does not diminish the fact that there is immense strain associated with both roles. Parenting takes an unparalleled emotional toll. Being a new parent is hard and taking care of a fragile newborn is demanding, which is why I chose to take a break from my studies when my baby was born. I was mindful to only take on what I could handle. Taking time off was not only beneficial for my baby's and my health, but also it gave me a chance to enjoy motherhood. There were times, though, when I wished I could have had academic conversations and not ones about nursery rhymes.
Preparing for university while taking care of my baby, I had to strategize according to my priorities. I was not ready to give my baby to a third party for care when he was so young. So, I decided to volunteer for the Halton Baby Friendly Initiative (HBFI), where I was able to take my toddler with me in the field. I also volunteered for Halton Breastfeeding Connection (HBC) and was able to support nursing mothers on the phone from the comfort of my home, again while taking care of my son. These years of volunteer experience helped me gain acceptance to a Master's program at the University of Guelph. My first day of university was my son's first day of kindergarten.
Getting everything done required careful time management and extensive multi-tasking. While attending classes online, I folded laundry and cooked food in the slow cooker. I scheduled absolutely everything, from cleaning to studying, to playtime with my son. I kept an eye on the clock at all times, trying to ensure that most of my domestic and academic tasks were finished while my son was in school.
After picking my son up from school in the afternoon, I would give him a few hours of uninterrupted quality time by completely blocking off my schedule to prevent combined study sessions or group project work with my classmates. This way, I was able to provide a much-needed nurturing environment for my son. I worked hard to ensure that I fostered good habits in my son from the beginning. It would have been easy to allow my son extended screen time when I was busy, or to feed him unhealthy, quick-to-prepare foods. But I knew that unlearning these habits would be harder and more stressful than establishing the routines that were important to me from the beginning. Today, I feel my perseverance has paid off. My son is thriving because of the love, discipline, structure, and routine that my partner and I have provided him. Here, I would like to take a moment to acknowledge the importance of the help, support, and coordination of my husband. We usually tag team parenting when I have exams or classes.
Asking for support is something that student-parents often forget to do. The absence of a concrete university policy for students who may face unexpected parenting challenges makes being a student-parent more difficult. I have had to rely on the kindness and compassion of my professors and have also made a habit of privately introducing myself as a student-parent to my teachers on the first day of every semester. I am very fortunate that my professors empathize with my situation and have given me great support. When my son was hospitalized due to illness, I was assured that I could give all my attention to my son and was given extensions for my assignments.  My TAs were also immensely helpful and helped me catch up with the work that I had missed. There was, however, constant guilt and increased stress on my part since everything in my life was thrown off balance.
As a student-parent, I have developed a resiliency that I did not know I had. For example, a few hours before I was to conduct an online workshop, both my son and I tested positive for COVID-19.  I had the mental fortitude not to panic and I weighed my options; my preparation was complete and my symptoms at the time were mild, so I decided that the show must go on and I conducted the workshop. This was the right decision to make, since later my health would not have allowed me to continue.
Because I am a student-parent, I no longer compare my academic trajectory to that of my colleagues without children. That is a futile exercise because of the unique set of challenges I face. I am extremely mindful of how much academic load I can carry while my son is young. I realize that I can choose to modify my career path as my son grows to become more independent. By taking things one semester at a time and one day at a time, I am almost finished my Master's degree. Life is hard, but life is okay.
- Written by Syeda Sidra Jamal, a student-parent at the University of Guelph
Key Words
Parenthood, Mother's Day, Education, Student
---
What Does it Mean to be an Ally?
Being an ally does not have one uniform definition.  
People can express their allyship in a number of ways. One form involves actively advocating for an individual or groups of people who experience marginalisation. Specifically, an ally acts to fight against the power structures that allow some to benefit while discriminating against others. An ally is aware of their own privileges and  biases and seeks to challenge them intrinsically (through their thoughts) and extrinsically (through their actions). Some believe allyship to be a way of being and an understanding of the world, rather than a characteristic or trait[1]. In other words, it guides their perspectives on social systems, the ways in which they interact with others, and what they spend their lives working towards. 
Allyship often involves applying an anti-oppressive lens to social issues, such as understanding how different identity factors, such as race, gender, sexual orientation, ability, age, or class, interact and result in systemic inequalities, otherwise known as intersectionality. You can be an ally at individual, institutional, and systemic levels.
An ally can create individual change by targeting their own biases, whether intentional or not, as well as set goals for themselves to actively create change.
Moreover, they can invoke institutional or systemic change by advocating for human rights, volunteering with organizations, educating people, creating programs that discuss oppression, or getting involved in politics. 
In contrast to effective allyship, ineffective allyship (or pseudo-allies) involves people who disrespect those they claim to advocate for[2]. Performative allies are those who sign petitions, post things on social media, or try to appear a certain way but do not follow through with any of their proposed actions. These individuals find it "trendy" to appear like an ally, but they either do not actually want to put in the effort to help or they do not identify with the things they've said[3]. Ineffective allies also come in the form of people who engage in allyship behaviours simply to make themselves look good. According to Russell and Bohan, these people limit the potential for constructive change as they often participate in superficial allyship actions, rather than the actions that target institutions and systems[3]. 
To apply an anti-oppressive lens, we have to consider the historical significance of how power relations have been maintained in our systems. Specifically, we should think about how the "norms" of society have been created to reflect certain groups of people over others[4]. Using an anti-oppressive lens to address social issues allows us to consciously challenge and question what is considered "normal" by one group of people who fail to consider the lived experiences of people with marginalised identities. Applying this framework, we can create alternative strategies or systems that take into consideration the diversity of identities, creating a more inclusive environment for all.  
Some ways to be an effective ally: 
Listening to the feedback provided by people with lived experience: Effective allyship involves viewing situations from the perspective of those with lived experience, rather than relying on outside interpretations of a given situation.. This awareness of another's reality helps people to understand their privilege and become more aware of  inequalities. 
Becoming more self-aware of your thoughts and actions: This involves incorporating more inclusive, person-centered language to respect the individuality of people and put emphasis on the characteristics they want to focus on. 
Talking openly to your peers about their discriminatory behaviour by uncovering their biases (intentional and unintentional) to promote positive change: Without having conversations about bias, people will never be aware that they are contributing to the oppressive systems put in place to marginalise certain groups of people. 
Using social privilege to support and advocate for marginalised groups by becoming more aware and knowledgeable about human rights issues. 
Amplifying the voices of marginalised people by giving them the space to discuss how various barriers, policies, and other systems create oppressive situations for them. 
References 
1Forber-Pratt, A., Mueller, C., & Andrews, E. (2019). Disability Identity and Allyship in  Rehabilitation Psychology: Sit, Stand, Sign, and Show Up. Rehabilitation Psychology, 64(2), 119–129. 
2Hadley, B. (2020). Allyship in Disability Arts: Roles, Relationships, and Practices. Research in Drama Education, 25(2), 178–194. Russell, G., & Bohan, J. (2016). Institutional Allyship for LGBT Equality: Underlying Processes and Potentials for Change: Institutional Allyship. Journal of Social Issues, 72(2), 335–354.  
3Russell, G., & Bohan, J. (2016). Institutional Allyship for LGBT Equality: Underlying Processes and Potentials for Change: Institutional Allyship. Journal of Social Issues, 72(2), 335–354.  
4Stienstra, & Lee. (2019). Disabilities and Livelihoods: Rethinking a Conceptual Framework. Societies (Basel, Switzerland), 9(4), 67.  
Key Words
Allyship, Discrimination, Adovcate, Marginalisation
---
Work that Matters: My Co-op Experience at the Live Work Well Research Centre
When pursuing co-op positions as part of an undergraduate degree, many students believe that their employment options are limited to administrative positions consisting of monotonous work that does not seem impactful in the larger scheme of things. Working at the Live Work Well Research Centre (LWWRC) as part of my BA in both Political Science and Philosophy, I was excited to learn that the initiatives I supported were actively used to help equity-deserving groups claim representation in social and political life. During my time at the LWWRC, I felt the work I was doing mattered, and I am grateful to have had the opportunity to contribute to and learn from this important work over the fall semester.  
While applying for co-op opportunities for the fall of 2021, I was reaching the end of a four-month position with the City of Guelph, where I worked in the Department of Policy and Intergovernmental Relations. There, I collaborated with Guelph's Indigenous partners and community stakeholders on projects of mutual interest. I quickly found a passion for ethics and policy, and I knew that working with the LWWRC on the Engendering Disability-Inclusive Development / Genre, handicap et développement inclusif (EDID-GHDI) project would satisfy both these interests and much more. I was therefore thankful when I received an offer of employment.  
My time working on the EDID-GHDI project began with a literature review of the research that already existed on the subject of women and girls with disabilities in Haiti, South Africa, Vietnam, and Canada. As an undergraduate student with little formal research experience, this project seemed daunting, but with the support of Kate Ducak, EDID-GHDI's Project Manager, and the wonderful help at the University of Guelph library, the work seemed far more manageable. I learned a great deal about the research process, which will undoubtedly help in my academic career, but also about how women and girls with disabilities are often left out of the international rights conversation. Beginning with a literature review also helped me to contextualize the work that followed on the EDID-GHDI project. 
Over the course of the semester, I felt that my most impactful contribution to the EDID-GHDI project involved conducting research on Canada's funding to other nations to support women and girls with disabilities. Throughout the research process, I was disheartened to learn that the Canadian federal government offers very little in support to persons with disabilities around the globe. Women and girls with disabilities, in particular, have been neglected despite their more limited access to education and services, as well as their increased risk of experiencing gender-based violence. After identifying the lack of funding from Canada in this field, I had the opportunity to present my findings to the EDID-GHDI Leadership Team. The EDID-GHDI Leadership team then used these findings to inform their submission to Canada's Convention on the Rights of Persons with Disabilities (CRPD) shadow report, which will be presented to the United Nations. I felt privileged to be able to support this work in the small way I did, and I am very excited knowing that Canada's CRPD shadow report will be used to empower the lives of diverse women and girls with disabilities.  
Getting to meet and learn from the EDID-GHDI Leadership Team over the course of several meetings was another highlight of my co-op semester. I was thankful to learn from the experiences of Bonnie Brayton, Director of DAWN Canada, Elizabeth Jackson, Director of the Community Engaged Scholarship Institute (CESI), Steven Estey, international human rights consultant, and David Black, Professor at Dalhousie University. Hearing their respective stories gave me valuable insight into what a career at a civil society organization in the field of policy would look like. Before my co-op, I was unsure if I could see myself working in this discipline, but now I see it as an exciting career path that would be very rewarding!  
My co-op experience would not have been the same if it were not for the wonderful LWWRC team who have fostered a welcoming and inclusive environment. I appreciated getting to go into the office each Thursday for team meetings, which always began with a round of check-ins, where team members could share personal updates from their lives. The LWWRC team truly cared, and this made it so much easier to collaborate on projects throughout the semester. I would like to thank Deborah Stienstra for her thoughtful leadership and hard work – I learned a lot through her shared wisdom. Rana El Kadi and Benedicta Hughes were also of great support through the semester and were always willing to lend a hand, no matter what. Lastly, I would like to thank Kate Ducak whom I worked with most closely – her positivity and enthusiasm made working a joy, and with her guidance, I feel I was able to succeed in my position. My co-op experience at the LWWRC was one I am thankful to have had, and I will certainly hold onto it as I return to classes in January. 
~ Written by Michael Lanc, Live Work Well Research Centre Co-op Student
Key Words
Co-op, Student, Undergrad, Research 
---
Redirection Strategies and People Living with Dementia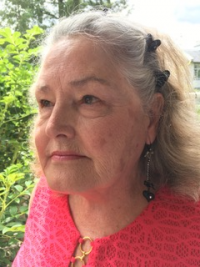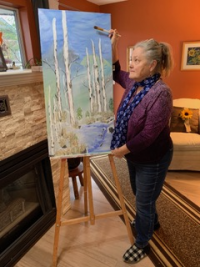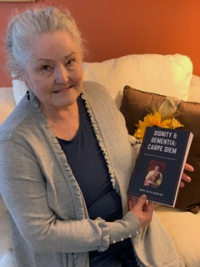 In honour of September being Alzheimer's Awareness Month, we are sharing strategies commonly referred to as redirection and insights for interacting with persons living with dementia from a Canadian woman with lived experience. Myrna Norman is an advocate, author, speaker, mother, wife, and grandmother who was diagnosed with frontotemporal dementia in 2009. Her diagnosis has since shifted to Alzheimer's, Lewy body dementia, and most recently, to mild cognitive impairment.  
To Redirect is to lead, and people prefer to follow someone they trust and enjoy, not someone who shames or frightens them.
Stick to a calm, friendly tone.
Make sure your body language follows suit.
A warm smile, eye contact, a light touch and relaxed posture, make the listener more open to your suggestions than if you frown or hunch your shoulders.
You can also use body language to guide the person - an arm around a shoulder, a hand outstretched in invitation.
Ask questions to learn more.
Although "redirect" is an action word, bide a little time gathering a better understanding of underlying feelings or the situation.
When you have a sense of where the person is coming from, emotionally and physically, you have a better idea of how to best redirect.
You are also better able to be reassuring - and your empathy in turn makes the person feel understood, and therefore be more receptive to you.
Great words, but how to accomplish this?
1. Ask yourself these questions:
Is the person bored?  Some people like to keep their hands busy.
Is the person upset about something?  Bad memories or incidents from past?
Is there something in the room or the situation that triggers them to feel upset like this?
2. Questions you could ask the person:
Do you need to go to the bathroom?
Is there something I could get for you?
Are you cold or tired or hungry?
Can I help you find something?
What can I do to help with that?
Tell me more.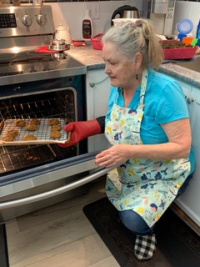 3. Empathize, don't argue.
 
Avoid arguing or expecting the person to remember what you said:
"Don't do that, you'll fall!" or "There is no such thing as what you are explaining - they are all in your head!"
People with dementia lose the ability to understand complicated phrases without having ideas broken down into smaller pieces, so this isn't an effective motivator. Instead, it only makes them defensive - they retreat, when your goal is to get them to move forward.
Be reassuring and agreeable. It's okay to go along with the person's different reality.
You don't have to be as blatant as to say, "I see the little creatures too", but you can be empathetic, saying: "Yes, I know they really upset you" or "Why do you think they are so pesky?"
4. Try bridge phrases:
Bridge phrases are expressions that help to move things to a new place.
These turns of phrase are especially useful when someone is stuck in a particular conversational loop when they ask the same question over and over again. You might say something like:
The mail hasn't come - that reminds me of when Grandpa said he had milk and ice delivered to the door. Did you have a milkman?
I like that story. I've also heard that…
It's such a nice day.  Why don't we walk outside to see if any birds are around?
I know those little creatures are upsetting. What I'd really like to know is why they're so quiet.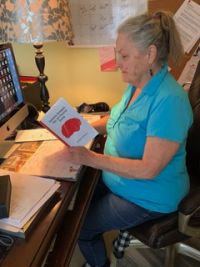 Do you think the cat hears them?
5. Introduce a diversion without belabouring the reason for it:  
Examples include:
"Hey, I have an idea. Why don't we…"
"Look at what I brought you…" or "I need your help…"
Know that boredom often fuels repetitive behaviour.
Help people feel purposeful, such as folding towels, picking up sticks in the garden, sorting papers, or using worry beads, yarn to unwind and rewind, or a drawer or a toolbox to organize. Such an activity helps with persons with inappropriate touching or skin picking.
If the problem is anxiety, try to engage the person in something pleasant.
Three successful themes for restless behaviours involve: 1) music, like playing an iPod, 2) comedy, like an old slapstick movie, or 3) touch, such as petting an animal. Sometimes just sitting and holding hands is soothing.
~ Post by Myrna Norman  
Key Words
Dementia, Awareness, Redirection
---
Queering the Mainstream Videogame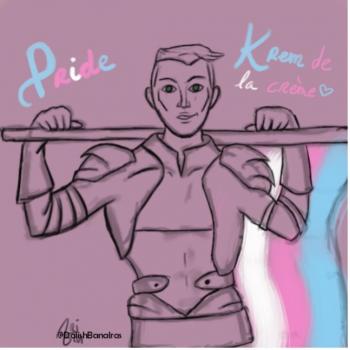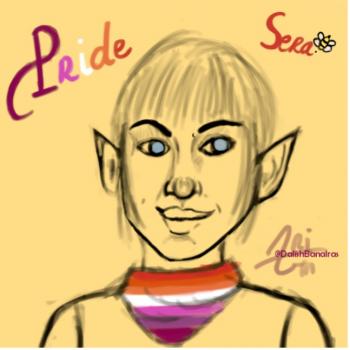 Figure 1. A sketch of the character Krem                                           Figure 2. A sketch of the character Sera
Videogames have historically been a medium dominated by heteronormative, cisgender-male perspectives. They are also often perceived as a medium whose message is shallow at best. However, not everything is as bleak as I am making it sound; on the contrary, in this blog post, I want to look more closely at a mainstream videogame series that promotes queer rights by allowing the gamer to "play queer" while openly representing the LGBTQIA+ (lesbian, gay, bisexual, transgender, queer/questioning, intersex, asexual/aromantic/agender, and other non-conforming genders and sexualities) community within its universe. Specifically, I will discuss the Dragon Age series' three main videogames: Dragon Age Origins (2009), Dragon Age II (2010), and Dragon Age Inquisition (2014). 
I will begin by explaining why the issue of representation in the media is important within the academic discipline of cultural studies. Psychologists have found that "interpersonal contact is one of the most effective ways to reduce prejudice between majority and minority group members"[1]. This is referred to as the contact hypothesis. Moreover, psychologists believe that mass media can create an imitation of social contact – and are therefore a source of "parasocial" interaction. This leads Schiappa, Gregg and Hewes to hypothesise that prejudice towards people who are different can actually be reduced through certain types of media exposure. However, when they wrote this in 2005, they were mainly thinking about television. In this post, I would like to expand this hypothesis to include videogames. After all, if the parasocial contact hypothesis holds true for television where one is a viewer, would it not be even more powerful in a game where one is an active character in the story? Dragon Age in particular is a role-playing game; therefore, gamers do not merely enact a story for which the script is predetermined. They make choices, they personalise their avatar, and they influence the fate of characters around them. In other words, they possess the agency to make informed choices that will change the course of their story. All the more reason to think that parasocial contact can be magnified when one becomes involved in a deeply interactive way with the media content. 
So, what is this representation I'm talking about? First, it is important to note that BioWare, the studio developing Dragon Age, released other role-playing games that gave the female Player Character same-gender romance options as early as 2005 and 2007; these games were called Star Wars: Knight of the Old Republic and Mass Effect. With Dragon Age Origins (DAO), however, BioWare took a step further by introducing a same-gender romance option for the male Player Character as well. To clarify, a romance option means that the player is given the possibility of entering into a relationship with a Non-Player Character. In this videogame, the main way to "play queer" is by entering into a non-straight romance. Here, I would like to point out that this is a very clever way of introducing queer content into a game. After all, it makes the queer content optional and avoidable; in other words, if the player is not seeking to perform their character's sexuality in a queer way, they can simply not encounter queer content altogether. Adrienne Shaw highlights this aspect of queer content in videogames, even broadening the category as she writes that "diversity in games, however, typically entails making diversity optional."[2]  I would personally argue that this approach defeats the point of parasocial contact. 
That was the state of things until the release of Dragon Age Inquisition, the last videogame instalment. Indeed, this is when we are introduced, for the first time in a Dragon Age game, to Dorian and Sera, a strictly gay and a strictly lesbian character, respectively. The game also marks the appearance of gender non-conforming characters, with Cremisius "Krem" Aclassi. Dorian, especially, makes the queer content unavoidable; the Player Character has no choice but to meet Dorian in the game, and Dorian's personal story arc clearly mentions his homosexuality. Moreover, the existence of his character confronts the Player Character with a fantasy version of an important issue in the contemporary LGBTQIA+ rights discourse: conversion therapies. 
In this latest instalment of Dragon Age, BioWare truly takes a stand; before that, we could have interpreted their effort as an economic calculus with this logic: The queer gaming community tends to be overlooked by the industry; so representing this community in the game will increase the company's customer base and profits without upsetting what is believed to be the "traditional" (cisgender straight male) player-base. As David Gaider, the lead writer on Dragon Age, stated in May 2015: "We're putting out something that appeals to players who don't traditionally get represented in games and so maybe more of them come to play the games… maybe it's just enough to make up for the ones that are turned off. But ultimately, it hasn't really affected our sales in so far as we can tell. So, the idea of how commercial a consideration it is kind of goes out the window and we can focus on just doing the right thing"[3]. But BioWare chose to go further, taking the risk of upsetting this "traditional player-base," and this is what sets them apart. Whether we enjoy videogames or not, I think this is something we should be excited about because of the possibilities that the medium brings in terms of involving its audience, which could be a game-changer in how much influence the parasocial contact can have.
While I would love to end on this high note, I'm afraid I have to rain on my own parade a little. As is often the conclusion when it comes to this topic: "We've come a long way, but there is still a long way to go."  For example, just the other day, I got upset while reading an article which raised the question of whether the common trope of the inhuman asexual was perpetuated in Dragon Age Inquisition[4]. It is not (yet) all rainbows and sunshine, but at least the Dragon Age example shows that its creators got the right idea about one thing: it's not "just a game," and representation does matter.
References
1 Schiappa, E., Gregg, Peter B., & Hewes, Dean E. (2005). The Parasocial Contact Hypothesis. Communication Monographs, 72(1), 92-115. 
2 Shaw, A. (2010). Identity, Identification, and Media Representation in Video Game Play: An Audience Reception Study (unpublished doctoral dissertation). University of Pennsylvania, Philadelphia.
3 VGS – Video Game Sophistry. (2015). BioWare Interview: Lead Writer David Gaider on Krem, Dorian and Sexual Diversity in Gaming [video]. YouTube. https://youtu.be/7rCLuxp2EpE [11]. 
4 Brown, M. S., and Partridge, N. L. (2021) 'Strangely Like a Person': Cole and the Queering of Asexuality in Dragon Age: Inquisition. Sexuality & Culture, 25, 1005–1024.
~ Post and illustrations by Claire Pinol, a Master's Student at the University of Guelph and Graduate Research Assistant for the Live Work Well Research Centre
Key Words
Queer, Videogames, Representation, Interpersonal Contact
---
My Summer 2021 Co-op Experience at the Live Work Well Research Centre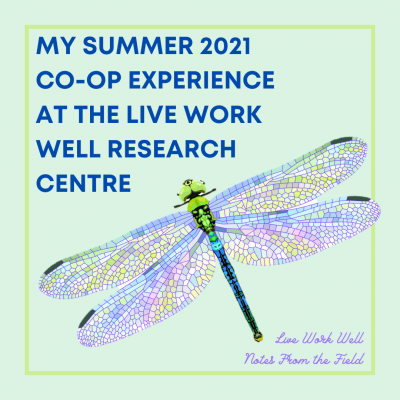 I am currently pursuing a BA in Psychology Co-op with a minor in Human Resources, as well as a minor in Family and Child Studies at the University of Guelph. After completing my undergraduate degree, I intend to pursue a MSc in Couple and Family Therapy. In this blog post, I will share my experience of working as an undergraduate research assistant at the Live Work Well (LWW) Research Centre. 
 
When applying for co-op positions during the Winter 2021 semester, I remember being excited about the possibility of getting a research assistant position because I had never done that kind of work before. I had always wondered what exactly a research position as an undergraduate student entailed, particularly because I am still exploring what interests me career-wise. As such, I was thrilled when I received an offer from the LWW Research Centre. 
 
At the Centre, my responsibilities included attending team meetings, managing the Centre's Twitter account, contributing to the LWW Newsletter, creating a new file management system, and assisting on various projects throughout the term. Through these different activities, I was able to improve many skills, both in my work life and personal life. For example, handling the Centre's Twitter account allowed me to improve my critical thinking skills by deciding what is worth tweeting about and what is not. Additionally, through working remotely, I was able to improve my time-management and organization skills because it was up to me to schedule my workday effectively while ensuring that my tasks are completed in a timely manner. 
 
If I had to choose one project that I particularly enjoyed working on, it would be the File Management Project. This project was daunting at first, but with the help of my supervisor, Kim Garwood, I was able to develop a plan, implement it, and see it come to life. This was a substantial project, and there were many times when I thought: 'This is so complicated, how am I going to do this?' But after seeing the new file structure come to life, I learned that no project is too big, although it may seem daunting at first. All it takes is a plan and a realistic set of goals. 
 
Another aspect of my position that I would like to highlight is the bi-weekly team meetings we would have. In the beginning, I did not really understand much that was discussed; but as time went by, my understanding grew, and I was able to contribute my thoughts and opinions on various topics. I really enjoy working independently, but having these meetings twice a week helped me learn the value of collaboration through connecting with my team members. 
 
Lastly, I want to highlight the culture at the LWW Research Centre. I would describe it as fun, challenging, friendly, supportive, positive, and motivating. This was definitely one of my favorite co-op experiences largely due to the people I worked with and the energy that they brought to work every day. I would not have had an incredible work term without the support of my superiors. Thank you to Deborah for sharing her knowledge and wisdom with me, and a huge thank you to Kim in particular for always bringing her positive energy to work, for always being there to support me, and for being a truly amazing leader. 
~ Written by Lutfiyah Jasat
Key Words
Co-op, Research
---
The Importance of Youth Engagement: A Reflection on International Youth Day
"Young people are on the frontlines of the struggle to build a better future for all. The COVID-19 pandemic has highlighted the dire need for the kind of transformational change they seek – and young people must be full partners in that effort." - UN Secretary-General António Guterres
The United Nations has designated August 12th as International Youth Day. Therefore, we would like to dedicate this month's blog post to the importance of youth engagement.
Youth are effective change-makers, as they lead advocacy efforts in all essential fields, including climate change, global health, LGBTQ+ rights, and many other social justice efforts. Youth engagement is seen as being sustainable when solving both global and local challenges. Their innovative solutions have the potential to build towards larger-scale conversations and promote positive social change.
COVID-19 has impacted all segments of Canada's population, with young people playing a key role in the management of the pandemic. For instance, pressures on Indigenous communities have increased, leading to the aggravation of existing problems and the creation of new ones. On the other hand, students have been required to participate in online learning, and for the many youth affected by the current infrastructure and housing crisis, this online learning could be occurring under unsafe living conditions. In addition, prior to the COVID-19 pandemic, Canadian youth were already struggling with employment and the high cost of living, and the pandemic has created new challenges to youth guidance and other social services.
While policymakers in Canada continue to discuss shaping cities for their youth, young people often appear to be a forgotten generation. However, youth have been responding to the pandemic through social impact innovation. There are many youth hubs that are currently developing effective ways of addressing COVID-19. For instance, in 2020, over 1,100 youth members collaborated through Pivot Hub [12] to perform urban research and co-create an open and accessible web-based information hub that centres youth-informed data. Pivot Hub has been spotlighting youth-driven data and insights about important topics relating to youth in 47 Canadian cities throughout the pandemic.
Furthermore, the government of Canada has shared its first State of Youth report [13]. The report draws on the lived experiences and insights of 996 young people, as well as their ideas and policy-directed solutions for relevant issues and topics. It is intended for youth, informed by engagements with youth, and contains a significant portion drafted by youth. Unlike Statistics Canada which defines youth as aged 15 to 29, this report engaged youth between the ages of 12 and 30 (in addition to anyone outside of this age range who self-identified as "youth").
In closing, youth engagement is crucial to ensure that young people have a sense of belonging that assists in their social, intellectual, and leadership development. In addition, youth engagement can lead to several community benefits such as increasing the likelihood that young people will vote, volunteer, and contribute actively to their communities over the life course. As youth constitute the future generation of community leaders, it is important that they know and understand the stewardship values and issues of importance to their communities.
Post written by Promi Nahar, former Research Assistant & MES student 
Key Words
Youth engagement, COVID-19 impacts, young people, community 
---
Insight Into Growing up Alongside a Sibling With a Disability 
My Brother, Kyle
The relationship shared between siblings is experienced by many. However, when one of those siblings has a developmental disability, it becomes something unique entirely. My older brother, Kyle, the oldest of four siblings, has a rare genetic syndrome known as Nicolaides Baraitser Syndrome (NCBRS). This is an extremely rare syndrome with fewer than 200 people around the world currently diagnosed. Its key characteristics include intellectual disabilities, seizures, and dysmorphic features. Although we always knew that Kyle had some form of a disability, it wasn't until he was 21 that he actually received a diagnosis. Upon Kyle's diagnosis and now getting older myself, I have become a lot more invested in Kyle's care as well as disability advocacy. I've had the opportunity to speak to families with children who have NCBRS and doctors from all around the world. Through my experience, it's dawned on me how little information there is on the sibling relationship when it comes to disabilities. I hope to provide more insight and understanding on this unique relationship.
Earliest Recollections
As surprising as it might sound, I have no recollection of realizing that Kyle had a disability. From a very young age, I was always just told that his brain doesn't send messages the same way that ours does. Although we understood that his needs always came first, we didn't exactly know why. To us, he was just our older brother. Some of my earliest memories are being pulled out of school for the day so we could head down to Sick Kids Hospital in Toronto, where Kyle often had appointments with various medical professionals. In fact, those days were often the most exciting as we were always allowed to choose a toy from the hospital's gift shop to keep us busy while Kyle was in appointments.
Despite the many challenges that Kyle faced, including speech delays, being fed via gastrostomy tube (g-tube), and having a secondary diagnosis of autism spectrum disorder, he was always fully included in everything we did. In fact, not only was he included but he was extremely eager to participate. Something I've heard my mother state many times to other parents is that "his siblings were his best therapists." After being non-verbal for the first five years of his life and attending speech therapy, it wasn't until my second brother started talking that Kyle began to form singular words, as he wanted to be able to keep up with him. Today, Kyle is completely verbal and extremely sociable. He loves meeting new people and making friends and likely has more of a social life than any of my siblings and I.
Personal Struggles 
It wasn't until I reached my middle school years that I began to become much more aware of Kyle's differences. I began to notice the ways in which he was treated differently, as well as how he behaved differently. At this time, I was around the ages of 11-14 and Kyle was 16-20. Like many kids at that life stage, I was most concerned with developing friendships and fitting in. The uncomfortable but realistic truth is that a part of me was sometimes embarrassed by Kyle's behaviour. This is a feeling that many individuals who have a sibling with disabilities experience, yet is rarely discussed due to guilt or shame. If I had friends over, I often worried how they would act if they had never been exposed to someone with developmental disabilities before. Furthermore, Kyle required help with personal care and I worried what my friends would think if they noticed this. Upon reflection, I often feel a sense of guilt about the shame I felt, however, I think it's also important to realize that I was a young girl that was preoccupied with wanting to fit in, as most teenagers are.
Another challenge stemmed through the fact that Kyle did not receive a diagnosis until he was 21. Due to this fact, little was known about Kyle's syndrome and prognosis. It raised questions about his life expectancy and his future. I can vividly recall discussions with my mother about the likelihood of me ever having a child with the same syndrome, or what would happen to him when my parents were no longer able to care for him. I was given reassurance that there was no medical reason that would shorten his life expectancy, but this was only actually confirmed once we received the diagnosis. In many special needs siblings relationships, these are common questions and worries. Oftentimes, the siblings are also afraid to even approach their parents with these questions, out of fear of upsetting them. Siblings can also feel resentment, particularly if they want attention yet know the sibling with a disability's needs are the priority.
The Sibling Relationship
It is critical that the special needs sibling relationship is nurtured, as aside from the parents, the siblings are the ones who spend the most time with them and will potentially be responsible for making life decisions in their place one day. Even though these relationships are completely unique and integral, there is little research done on the impact of being raised in a household with someone who has disabilities. Understanding how we can best support these siblings is critical, so that they can foster a strong relationship as they get older. Furthermore, the siblings will one day be their biggest advocate, so it's crucial that they develop an understanding of their sibling's needs.
Today, I am much more understanding and patient with Kyle, and I often find myself thinking about my role in his future. I have also found my own voice and have zero hesitation in advocating for him. Whereas before Kyle was seen as more of my parents' responsibility, the dynamic has shifted, and my other siblings and I now see his needs as our responsibility too. Having a sibling with a disability has given me a much higher capacity for empathy, and has taught me how to not only advocate for my sibling but as well as for myself. It has also provided myself and my family with an incredible sense of resilience due to the many challenges my brother has, and is continuing to overcome.
Oftentimes when I tell people about my brother's syndrome, I'm met with apologies and looks of pity. People tend to offer condolences, or aren't always sure how to react, as though it's some kind of forbidden topic. I want people to understand that having a sibling with a disability is far from being a burden. It would be misleading to say there hasn't been any challenges or rough days, but doesn't every family go through difficult times? Siblings of children with disabilities often grow up with a profound sense of maturity and tolerance for those who have differences, as they understand that differences should be celebrated. They also develop high levels of patience and emotional intelligence, with a strong insight into the human condition. Despite the challenge it may appear as, this unique experience is ultimately extremely fulfilling and rewarding, and I am confident in saying that I would not be who I am today without growing up alongside a sibling with a disability.
Kyle is such a blessing in all of our lives and it's safe to say our world would be very different without him. He has been the reason behind many laughs, as he always seems to know what to say at exactly the right time. He is always seen with a smile on his face, even through so much adversity. Kyle lives an extremely active life and is very involved with community groups and day programs. Although he will always need support, he has come so far and it's obvious that there is so much positivity in his future. I am so grateful for all that he has taught me about what it means to truly live life to the fullest.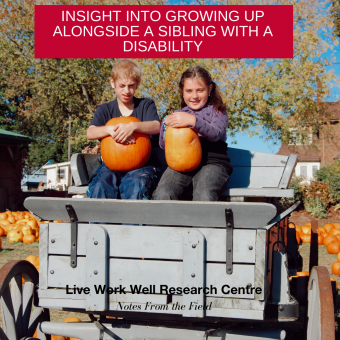 Image: A childhood photo of Kyle and Emma Jedan. 
~ Post written by Emma Jedan
Key Words
Sibling, Brother, Relationship, Disability
---
Land Acknowledgements
Part Two: Can We Celebrate Canada Day Respectfully?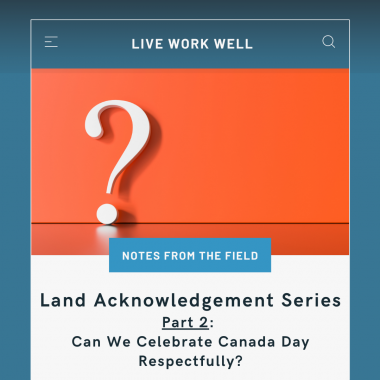 On June 21st Canada celebrates National Indigenous Peoples Day as a way to honour the heritage, customs and contributions of Indigenous people's native to these lands. However, fast forward 10 days and you will find a day dedicated to commemorating Canadian confederation and patriotism. Canada Day (July 1st) is a statutory holiday that is rooted in and often ignores the colonialization of the very peoples and cultures that were celebrated only 10 days prior.
Indigenous peoples, including First Nations, Inuit, and Métis, play a large role in Canadian history, and they resided on the lands now known as Canada long before European settlers arrived. The reality is that Canada was built on land that was not formally relinquished by its original inhabitants. By acknowledging this truth in day-to-day practices, non-Indigenous people acknowledge historic wrongs that continue to have lasting impacts on the present-day.
But what about the Indigenous people whose land was taken, how have their lives been shaped by these long-term injustices, and where do they reside?
Compared to the non-Indigenous population, Indigenous peoples living in Canada have shorter life expectancies, lower incomes, lower education levels, lower employment rates, and many suffer from food insecurity.[1],[2],[3]
Furthermore, Indigenous people in Canada face many issues when it comes to access to justice.  Indigenous people in Canada face significant overrepresentation in correctional facilities, making up 20% of the total inmate population, despite representing less than 5% of the Canadian population.[3] Meanwhile on the other side of the criminal justice system, Indigenous people are more likely than non-Indigenous Canadians to be victims of violent crime.[4]
In terms of population and place of residence, 2016 census data reported that Indigenous people in Canada account for 4.9% of the national population.[5] And since the 1960s, more and more Indigenous people have been moving off reserve to live in metropolitan areas.3 Ontario has the largest Indigenous population of any province, being home to 22.4% of the national Indigenous population. British Columbia is second to Ontario, accounting for 16.2%, followed by Alberta, with 15.5%.[6] Similar to the rest of Canada, the vast majority of Indigenous people in Ontario live off-reserve. In fact, roughly 60% of Indigenous peoples in the province live within metropolitan areas – Toronto and Ottawa reporting the highest numbers.[7]
The Indian Residential School System is a partial cause for Indigenous displacement across Canada. Between 1870 and 1996, 150,000 Indigenous children were forcibly removed from their families and relocated to residential schools that were often hundreds or thousands of kilometres from their homes.[8] As a result of this system, we still see many other lasting impacts and intergenerational traumas – even 30+ years after its abolishment in 1996.
Despite some governmental attempts at reconciliation, such as the 2015 Truth and Reconciliation Commission, Indigenous people in Canada still face enormous hardships as a result of systemic inequalities.
Recently, hundreds of children's remains have been found at the sites of former Indian Residential Schools, a grim reminder of the unspeakable tragedy caused by the residential school system and Canada's treatment of Indigenous people. In light of such news, many Canadians are now questioning their Canada Day celebrations. As such, Penticton and Victoria, British Columbia, as well as Wilmot Township, west of Kitchener, Ontario, recently cancelled their 2021 Canada Day celebrations,[9] "out of respect for the Indigenous community's grief at this time."[10]
Many in Canada are asking the same question: Is it appropriate to celebrate Canada Day in the wake of this tragedy? Is there a way to celebrate Canada Day while still being committed to reconciliation?
Some Canadians embrace the celebration of Canada Day because they are grateful for their life in this nation. Some find themselves in an uncomfortable position where they are grateful for their freedoms but recognize the Indigenous traumas and injustices that have allowed for such freedoms. Others refuse to celebrate and find any celebration connected to Canadian colonialization to be incompatible with processes of reconciliation.
For Canadian reporter and editor Maija Kappler, connecting Canada Day and the impact this has on Indigenous communities was not something she was educated about. "Like a lot of white people, I didn't grow up particularly aware of racism. We didn't learn much about colonialism at school. I knew there was Mohawk territory across the lake from the Montreal suburb where I watched those fireworks, but I didn't really know what that meant. I never thought about what it might feel like for the people living there, to see fireworks celebrating the establishment of a country that resulted in their genocide."[11]
A 2018 statement from federal NDP leader, Jagmeet Singh, hits at recognizing Canada's unjust treatment of Indigenous populations as a key part of a respectful Canada Day commemoration. "We cannot mark this day without a solemn and respectful acknowledgement of our history, if we are to truly move towards reconciliation and justice. On this Canada Day, let us celebrate the values we continuously aim to aspire to, while remembering the past and committing to working for a brighter future for all."[12]
Meanwhile, going into Canada 150 in 2017, social justice activist Doreen Nicoll told CBC why she refuses to celebrate Canada Day. "I need Canada to give me something to celebrate. I can't celebrate a sliding scale of who deserves services and who doesn't, who gets help and who doesn't ... It's very well that the government has apologized [for their treatment of Indigenous populations] but where's the action?"[13] 
Others shift discussion of Canada Day celebrations to conversations of better honoring Indigenous cultures. For example, Wade Grant, an intergovernmental officer with the Musqueam Indian Band, made the following statement in the National Post: "We have Canada Day parades, we have Canada Day celebrations downtown. On National Indigenous Day we don't have cities or municipalities holding parades or holding events where concerts are played to celebrate Indigenous people."[14] Grant went on to suggest that we need to introduce greater discussions about the lived experiences of different races in Canada before we are to begin celebrating.
What are your thoughts? Can Canada Day be celebrated while showing respect for the nation's Indigenous history?
Let us know your opinion by emailing us at liveworkwell@uoguelph.ca [6] or by Tweeting us @Live_Work_Well [14].
~ The Live Work Well Research Centre respectfully acknowledges that our establishment at the University of Guelph resides on the treaty lands and territory of the Mississaugas of the Credit. We recognize the significance of the Dish with One Spoon Covenant and the lasting relationship Indigenous communities have with this land.
~ Post written by Kaitlyn Hunter, a MA Candidate at the University of Guelph and GRA for the Live Work Well Research Centre.
~ A special thank you to Emma Stelter for her contributions to the Land Acknowledgement blog series. Emma is a MA in History at the University of Guelph, and a devout and passionate asset to the 'All My Relations' research cluster within the Live Work Well Research Centre.
 
References:
Key Words
Indigenous Heritage, Canada Day, History, Reconciliation, Respect
---
Land Acknowledgements
Part One: Your Responsibility to Treaty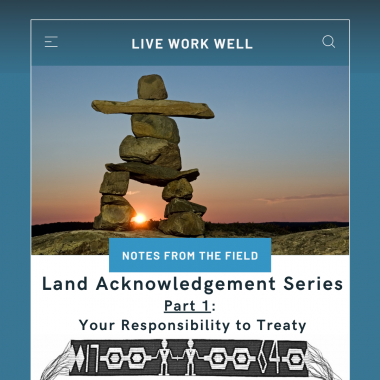 Since the Truth and Reconciliation Commission released their Final Report in 2015, institutions such as the University of Guelph have started to incorporate land acknowledgements into their practices, such as at the beginning of meetings or presentations. Individuals might include an acknowledgment in their email signature or at the beginning of a class they are teaching. Acknowledging the traditional territory we are on is important and can be a good step in learning about the history of the region. However, land acknowledgements run the risk of being insincere if no action is taken or if people aren't speaking from an informed place, especially if they don't acknowledge or do anything about their ongoing contributions towards land theft and erasure.
Treaties are sacred agreements that define a relationship between sovereign nations. There are hundreds of treaties between Canada and Indigenous nations ranging from peace and friendship, to land, commercial ties, and more. Some of them form the moral and constitutional basis of alliance, such as the Royal Proclamation [25] (1763) ratified through the Treaty of Niagara [26] (1764).
The University of Guelph is located on the Between the Lakes Treaty No. 3 (1792) lands, a treaty made between the Crown and the Mississauga originally intended to settle loyalists after the American Revolutionary War. Under the terms of the Royal Proclamation, the Crown had to purchase the land from the Mississauga before settlers could legally occupy it. Some of the purchased land was granted to the Six Nations who settled along the Grand River, in recognition of their immense military efforts during the war as allies to the Crown.
Treaties between the Crown and Mississauga often have their roots traced back to the Covenant Chain established at the Treaty of Niagara in 1764. With France expelled as a colonial power after the Seven Years War, First Peoples around the Great Lakes looked to form new alliances with the British. Mississauga Chief Rev. Peter Jones (1802-1856) explained the alliance encoded in the Covenant Chain wampum belt, "When the French came, they bound their hands together with an iron chain; But that when the English came, they broke asunder that chain, which had already become rusty, and then their great father, the King of England, bound their hands together with a silver chain, which he promised should never rust and never be broken." The chain has changed from rope, to iron, to silver, demonstrating the continued evolution of alliances during this time. The chain had to be continually polished to prevent it from tarnishing, a metaphor for the continued renewal and maintenance of our relationships.
Despite the relationships encoded in the treaties, Canada has continually tried to reduce them to mere real estate deals and dismiss their sacred nature. The legalistic language found in the written versions of the treaties misunderstand their original spirit and intent. The treaty texts often omit promises made during the oral negotiations and include clauses that were never discussed. For example, Historian Sheldon Krasowski details the problems with the surrender clauses in the Numbered Treaties in his book No Surrender: The Land Remains Indigenous (2019) through an analysis of eyewitness accounts which claim that the surrender clause was never discussed.
These treaties are still in place today and everyone living in the territory is a "treaty person". It is our treaty responsibility to ensure that we are polishing our respective links in the chain as the descendants (literally or not) of treaty signatories. In other words, we need to ensure that we are renewing and maintaining our sacred relationships with each other. To give a more sincere land acknowledgement, if you haven't already done so, learn about the treaty lands that you are on and what your responsibilities are to all of creation, such as to the land, the water, and each other.

 Learn more about local treaties:
~ Post written by Emma Stelter (MA candidate at the University of Guelph)
Key Words
Treaties, Responsibility, Land
---
Parenting in a Pandemic: Fathering and Co-Caregiving Children with Disabilities During COVID-19
O'Leary, S., Myers, M., & Beaton, J. (2021)
Nothing really prepares you entirely for being a father, let alone a father of a child with a disability.
I can still remember the first time our son had a grand mal seizure and was helicoptered to a regional hospital intensive care unit for life saving, and tests. That was a traumatic day! It turned out that he has a very rare genetic disorder that will require full-time care his entire life. He is simultaneously our greatest joy and challenge every day! As fathers, we often share caregiving with other significant people in our lives; this support is truly invaluable. All types of caring fathers from a diversity of backgrounds are so important to the lives of their children. Caregivers of children with disabilities[1] are such an inspiration to me, particularly in a pandemic.
It really is true, that it takes a "village" to raise a child, particularly a child with disabilities.
As a father, I have been in a new phase this last year with COVID-19, much like all parents. Co-parenting a child with a disability during these very anxious, unstable, and unprecedented pandemic times has been very hard. Unfortunately, during COVID-19 parenting a child with a disability has been particularly lonely and isolating, as the "village" has dramatically shrunken due to pandemic restrictions. With the cancellation of social visits, gyms, activities, clubs, play dates and an increase in remote school learning; this has been a traumatic change. As fathers, the activities that were the staple of our relationships with our children with disabilities have vanished instantly with no time to prepare replacement possibilities, and no end in sight.
It is estimated that over one third of Canadian families have reported feeling extremely anxious about family stress as a result of COVID-19 related confinement[2]. The wellbeing of parents has been found to affect family functioning through changes to the marital, sibling, and parent-child relationship. As such, understanding the impact of the COVID19 pandemic on fathers raising children with disabilities may shed light onto the overall functioning and welfare of the rest the family system. My graduate students and I have been conducting two research studies this last year about the experiences of parenting and co-parenting children and young adults with autism, particularly noting how these dynamics have been affected by COVID-19. For this blog, we will focus on the preliminary learnings from these studies about co-parenting, with an emphasis on fathers. We will also share some practical suggestions for caregivers of children with disabilities on how to hold on to hope during these challenging pandemic times.
Study 1. Since the pandemic, in person schooling and therapies are not always available. The responsibility of providing autistic children quality education and behaviour therapies is now mostly on their caregivers. This study examined the experiences of co-parents raising a child with autism during the COVID-19 pandemic. We asked caregivers how they felt the pandemic has affected their co-parenting relationship and the impact this has had on their individual caregiving experience.
Preliminary results include:
Impact on Caregivers: Parents expressed confinement related stressors caused by changes to their daily structure and routine. In addition to financial stressors and renegotiating their typical roles and responsibilities of providing childcare while working from home. Caregivers noted increased stress regarding their children not being able to access therapy and seeing a regression in children's behaviours and development as a result.
Impact on co-parenting relationship: it is difficult for caregivers to find time to connect romantically or relax when working from home, ensuring their child receives proper online education and tending to the housework. The participants who identified as Father's noted that while it's been amazing to spend more time with their kids, it is extremely challenging to maintain the original relationship spark when both parties are constantly stressed.
Impact on children: Caregivers noted a decline in their child's behaviours as a result of not having the structure and routine they were used to. Their children are unable to socialize, attend therapies and extracurriculars. It was expressed that online education may be challenging for some autistic children, resulting in the caregivers having to provide the home-schooling themselves while working from home and caring for other children as well.
Study 2. We know that autism doesn't end at 18; however, research often misses the stage where children transition into young adults. This age group can be referred to as transitional age youth (16-24). Much like autism presents differently in each case, the dynamics of co-parenting/co-caregiving a young adult with autism can also be unique. Parents, including fathers, of young adults with autism completed open-ended surveys and follow up semi-structured interviews to explore their co-parenting and parent-child relationships, as well as their mental health prior to, and during the COVID pandemic.
Preliminary results of the co-parenting aspect of this research indicates:
Many co-parenting relationships have been strained during the pandemic, with an increase in parental bickering. Challenging behaviours exhibited by the autistic young adult seem to contribute to parental tension, while shared values, communication, and teamwork between co-parents seem to yield more positive impressions of the co-parenting relationship.
Father's tend to occupy a different role than do mothers, with some fathers describing their relationship with their autistic young adult as more casual, like that of a friend/companion.  The primary caregiving generally was provided by the mother in most married/cohabitating families, with fathers providing emotional, financial, and practical support such as assisting with household chores, or educational support.
Restrictions on services and professional organizations due to COVID (e.g., respite, team sports) have negatively affected fathers, as this has reduced opportunities for their own self-care and caregiving supports. Young adults with autism have also not been able to practice their social and life skills due to restrictions on services; some parents have expressed concern about lost skill development during this uncertain time.
These two studies indicate that the pandemic has been difficult on the co-parenting and parent-child relationships. Increased tension, child behaviours, and limited (or non-existent) opportunities for self-care and support have had a negative impact on fathers and co-caregivers of children with disabilities. Despite the challenges of the pandemic, some families have adopted a variety of effective strategies to support themselves and their children; we have provided a list of these suggested strategies below.
Caregivers of children with disabilities display remarkable acts of resilience every day!
Suggestions:
The social, economic and mental health challenges for fathers raising children with disabilities during the COVID-19 pandemic is largely unknown. The evidence discussed sheds light to the crucial need for familial intervention for caregivers, and specifically those raising children with additional needs.
Access the services available. There are now free services available for families of children with disabilities such as telehealth for non-urgent health concerns.
Attune to your child's feelings. Address your children's fears by recognizing and validating their feelings, model management of scary feelings, maintain healthy routines, and be kind and patient with your child's behaviours. 
Engage in self-care. Having an outlet for parents to take care of themselves and get a break from their role-strain is important. Social support (e.g., talking to a friend), exercise, and respite can all be helpful strategies, fill your own glass first.
Increase communication. Parents who reported having open communication with their co-parent related to decision making, emotions, and their child's needs were more likely to describe their co-parenting relationship with positive characteristics.
Continue to offer professional services for autistic individuals. A particular note of engaging more men in the field was noted as a significant gap that could help with role modeling, as the majority of autistic individuals are male. Online service engagement can also help fathers stay connected to and feel validated by other parents with autistic young adults
Parenting Resources:
References:
[1] We recognize there are strong proponents for identity-first (e.g., autistic, disabled), and for person-first (e.g., child with autism, child with a disability) language in disability research. Participants from our research studies used both terms; as such, we will be using both identity-first and person-first language interchangeably throughout this blog to represent the diverse preferences of caregivers.
[2] Government of Canada, Statistics Canada. (2020, October 20). COVID-19 in Canada: A Six-month Update on Social and Economic Impacts. Government of Canada, Statistics Canada. https://www150.statcan.gc.ca/n1/pub/11-631-x/11-631-x2020003-eng.htm.
Key Words
Parenting, Fathers, Cargiving, Relationships, Disability
---
The Great Balancing Act!
My PhD journey began in September 2016. My start was probably a bit different from the average student's. I pulled up to MacDonald Institute reminiscing about my graduate school days that I had finished a few years before. I thought about the classes I took and the friends I made during my MSc program in Family Relations and Human Development. This time I was not arriving to Student Orientation with one of my best friends (who happened to be in the same program as me during my master's), but I was arriving with my parents and my four-month-old son. That's right—I am fairly sure I was the only one on campus that day beginning this new school year with my mom, dad, and son in tow.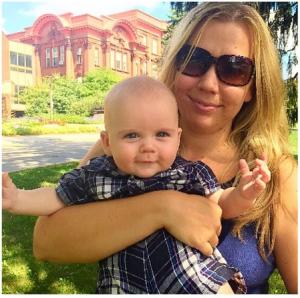 I wanted to be there to meet my new classmates.
I wanted to begin immersing myself back into academia, and chat with my old professors.
I wanted to start off on the right foot!
But I needed to feed my son who was exclusively breastfed at the time.
I needed help.
My husband tried his hardest to take off work that day to come with me, but unfortunately could not. So, there we were. Me, my son, my mom, and my dad, standing under a tree outside of MINS, excited and nervous to see what this next chapter in my life would look like.
The first semester of my program was a challenge, as I drove my son and I from Burlington three times a week for class. I had hired a sitter on campus to watch him while I was in class, and I vividly remember having to use our two 15-minute breaks (during our three-hour classes) to run down to my office to feed him. My classmates and professors were always so understanding when I ran into class a minute or two late feeling all dishevelled.
I started getting into a groove during my second year but was then surprised to find out that my family would soon be growing again. We welcomed my daughter into the world in February of 2018. After a 10-month maternity leave, I came back to the program to write my specialization paper and became a PhD Candidate in April of 2019. I was starting to feel more confident; the end of my program was looking closer! Or maybe not… a job promotion, to become Executive Director of a small research organization in Toronto was offered to me. After many discussions with my number one supports (my husband, my family, my advisor Dr. Preyde, and my close friends) I decided to take the opportunity and see if and how I could manage this new position.
I quickly learned how to triage my life and my competing responsibilities. As cliché as it sounds, it has become quite the balancing act. Sometimes I miss a fun weekend hike with my husband and kids because I need the day for writing. Sometimes I do not get to attend a social gathering with my peers because I am cuddling a child who is sick.  Sometimes I must postpone a work meeting because I have a seminar to attend or delay a meeting with my advisor because it is my turn to supervise virtual JK. I learned the difference between what I want and what I need—and have become good at distinguishing between the two. And yes, sometimes I need that bubble bath while reading my favorite book even though I want to be writing.
By no means am I the most successful student, or the best mom, or the strongest employee. But I have learned some things along the way that have helped me manage and keep me trudging along. If you feel like you are being pulled in many directions, here are some things that I have learned that have really helped me: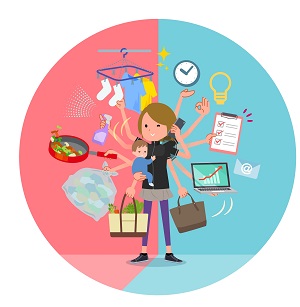 People genuinely want to help you and watch you succeed

. Sometimes you just need to tell them how they can help.

You cannot put 100% into each of your identities or responsibilities ALL the time.

It is impossible and not expected of you. Lower your expectations of yourself.

It is okay to say "no."

Especially when saying "yes" will add an abundance of stress to your life.

A support system is key for success.

Having others in your corner will make the journey easier and more enjoyable.

Think outside the box.

There is always a way to solve a problem—sometimes it just takes some creativity.

Your journey may not look as planned.

Perhaps you will not publish as many papers as you hoped, or attend as many conferences, or get an A+ in every class. That is okay. The real learning takes place as you persevere through the challenges. 
A few I have been asked why I decided to do my PhD with such young children at home. Why I didn't finish school before I started a family? or Why I didn't wait until my children were a bit older to set off on this adventure? In the end, my answer usually revolves around the fact that I didn't want to wait for either of these identities to grow. My PhD studies and motherhood have been so intertwined—I cannot imagine them being separate identities or in different times of my life. My path has been anything but traditional or smooth, but I am so thankful to be where I am.
I look back to that hopeful first day at my PhD Student Orientation, my son and parents waving to me as I walked into MINS, my husband waiting for me at home with a congratulatory cake, the big smiles I received from my advisor and past professors when I walked into the orientation, and the numerous texts I received from family and friends with words of encouragement. I feel so blessed to be surrounded by such a supportive family, department, workplace, and community. There have been times that I have questioned my abilities and if I could continue on this path. But then I stop… take a breath… and look around at all those who have supported me in each of my worlds (home, school, and work), and I remind myself that I am doing this not only for myself, but for each person who has held me up when I felt I could not stay balanced anymore.
~ Written by Sarah Head (mom, wife, daughter, sister, friend, PhD candidate (FRAN), Executive Director)
Key Words
Balancing Act, Responsibilities, Support System, Understanding
---
Our Knowledge, Our Voices Postcard Series
The CVI Project in Partnership with Violence Prevention Labrador
Violence against women1 is a pervasive and persistent problem, but too often it is an invisible problem. In family and community conversations, silence hangs over this topic, even though it touches the lives of most women and people who care about women.2 The reasons for this are complex, but stigma and backlash are among the reasons women do not speak out.3 Both the likelihood of experiencing violence and the risks of speaking out are intensified for women experiencing multiple forms of structural marginalization, especially disabled women, LGBTQ+ people, women, young women, and Indigenous women.4  The fact that violence against women most often occurs in private settings – "behind closed doors" – also contributes to its invisibility. With the loss of social supports and stay-at-home orders, the increase in violence directed towards women and girls during the COVID-19 pandemic has been called a "shadow pandemic" by researchers and advocates.5
Violence Prevention Labrador (VPL) is the Regional Coordinating Committee against Violence for the Labrador region, which falls under the province's Violence Prevention Initiative.  VPL partners with like-minded organizations and community groups to help find long term solutions to the problem of violence against those most at risk in our society - women, children, Indigenous women and children, seniors, youth, persons with disabilities and other vulnerable people who are victims of violence because of race, ethnicity, sexual orientation or economic status.
The Our Knowledge, Our Voices Postcard series, created in collaboration with VPL, is part of an effort to make visible interrelated dimensions of wellbeing that affect diverse women in Happy Valley-Goose Bay. The postcard series highlights local data on experiences of violence against women, but also community connections and knowledge that can help to counter violence and related stigma. The data used in this postcard series come from the results of a survey that was developed and shared in 2018 through collaboration between diverse women-identifying people in Happy Valley-Goose Bay, and partners at the University of Guelph and the Labrador Institute. Inuit and settler women have been involved in all stages of the research.
We hope you will use and share the postcards to help spark conversations about better understanding and addressing violence against women in Happy Valley-Goose Bay and Labrador, conversations that help us imagine a future where experiences of violence against women, are the exception and not the norm.
~ Written by Dr. Laura Pin and Dr. Leah Levac
View the Our Knowledge, Our Voices Postcards [35]. 
Learn more about Violence Prevention Labrador's [36] work and the Community Vitality Index Project [37] on their websites.
Resources:
---
Our Approach to Research
Decolonized Research, Reconciliation, Indigenous Knowledge
In 2019, the Conservation through Reconciliation Partnership (CRP) was launched to bring together a diverse community of partners to act on the recommendations set out by the 2018 Indigenous Circle of Experts We Rise Together [38] Report.  The partnership represents a seven-year program of work hosted by the IISAAK OLAM Foundation [39], the Indigenous Leadership Initiative [40] and the University of Guelph [41]. 
For the past two years, we have been building the foundation for a collaborative and reciprocal space where Elders, university and community-based researchers, conservation practitioners and community partners work together to inform, support and amplify Indigenous-led conservation. 
The CRP is not a typical university-based research project. Research is done collaboratively and in service of Indigenous-led conservation and it is done by everyone; it is an activity we all participate in, regardless of whether we are based in a university, a conservation organization or in community.  
Unfortunately, this is not what most people think of when they hear the word 'research'.  
 Linda Tuhiwai Smith [42] famously calls 'research' the dirtiest word in any Indigenous language. It has come to represent a style of inquiry where academic and scientific 'experts' extract and regularly misrepresent Indigenous knowledge and governance with little benefit for Indigenous communities. In Canada, Western methods of research and inquiry have been used as an extension of colonialism to assimilate Indigenous Peoples and strip them of their rights. 
It is for these reasons we have intentionally moved away from the term 'research streams' and instead use 'streams of work' to recognize different ways of knowing and doing that exist within our partnership. Our streams of work [43] allow for diverse perspectives from across the partnership to come together in Ethical Space [44] in service of our shared goal of transforming conservation in Canada. Practicing Ethical Space requires transparent, honest and authentic dialogue where deep respect for different knowledge systems and worldviews is cultivated. 
Thankfully, there are emerging models of research which address its dark history and begin to decolonize its practice. We build on those models here, first and foremost, by adhering to the principles of ownership, control, access and possession (OCAP [45]) which ensure Indigenous Nations and communities have control over the data collected and its use. Secondly, we engage principles of decolonized, Indigenous and reconciliatory research [46] by ensuring deep engagement with Indigenous Peoples and organizations from early stages of research formulation, employing Indigenous methods and holding space for Indigenous voices. Third, we centre knowledge gathering and generation within the practice of co-learning and co-production.  
Finally, we are guided by the principle of Two-Eyed-Seeing [47], which is the practice of learning to see from one eye, the strengths of Indigenous knowledge and ways of knowing, and from the other eye with the strengths of Western knowledge and ways of knowing, and drawing on both to guide discovery, relationship building and problem solving.  
Research projects within the CRP are rooted in both Indigenous and non-Indigenous intellectual traditions. We are rejecting the dominant research paradigm and embracing research excellence that happens outside of university settings, as well as within them, to rebalance the relationships between university research, Indigenous communities and Indigenous organizations. 
Essentially, the streams of work demonstrate knowledge sharing in action. They will develop into hubs of activity where contributors will learn from one another and move projects forward in the spirit of collaboration and reciprocity. By working in this way, we're weaving together all the good work being done across the partnership, eliminating replication, responding to inquiries, developing new collaborations and sharing our insights widely.  
It is our hope that the streams of work truly demonstrate the essence of 'Together We Rise' and serve as a model for other countries seeking to build decolonial partnerships to support Indigenous-led conservation.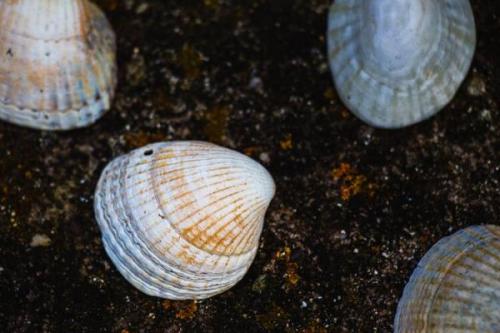 ~ Written by Dr. Robin Roth on behalf of the Conservation through Reconciliation Partnership
Originally posted on March 23, 2021 on the Conservation through Reconciliation Partnership website [48].
Key Words
Research, Indigenous, Ownership, Partnership
---
Autism Awareness Day
What is Autism Awareness Day?
April 2, 2021 was Autism Awareness Day. The focus of this day was to provide an opportunity for people to learn about what Autism is, acknowledge the lived experiences of people with Autism and increase support to these individuals, their families and caregivers. Approximately 1 in 66 children are diagnosed with Autism [49]. However, Autism Spectrum Disorder (ASD) is still very misunderstood by many people. ASD is a term used that refers to a wide variation in types and severities of symptoms people with Autism experience.
The purpose of celebrating and acknowledging this day is to build stronger, more inclusive communities for people with ASD. For instance, strategies to promote inclusive environments include making public playgrounds accessible, having support in place at educational settings, promoting diversity in the workplace to include these individuals, along with many more.  
ASD affects the ways in which people communicate with others as well as how they interpret their environments. Every individual's experience is unique, and they all have their own strengths, gifts and support needs.  
While working at a residential home for adolescents with Autism, I learned many valuable lessons and gained amazing relationships from the individuals living there. One thing that really stuck out was the importance of sensory interactions for people of all abilities. 
Everyone varies in their sensibility to stimuli. Some people experience hypersensitivity in response to stimulating environments whereas others experience hyposensitivity [50]. For people with Autism, some experience many challenges regarding their senses, such as the adolescents I worked with.
To help these individuals cope with their anxieties and feelings, the residential home created a sensory room. This room provided the individuals with an opportunity to engage with their environments in many interesting ways. The atmosphere of the room provided feelings of security and calmness. Individuals were able to come here if they felt overstimulated and overwhelmed, giving them a quiet place to sit and play on their own if they needed. Alternatively, the environment of the room could also be loud and exciting. Some individuals chose to use the room as their own personal concert hall, using various musical toy instruments to create songs, play for their peers and engage with their creativity. Oftentimes, the sensory room acted as a science centre where individuals could play and interact with paints, slimes, playdough, scented candles and other great sensory objects that enabled them to focus on their touch and smells. Finally, the sensory room was a fantastic library, offering books of different levels and topics. Individuals were able to interact with these stories and learn about new things. Overall, this room helped each individual in different ways. I saw many times how one individual would be upset about something and ask to go to the sensory room to help them calm down and cope with what was bothering them, whereas others chose to go simply because they enjoyed the environment. The activities available in the sensory room helped these individuals further their communication skills, as well as provided an opportunity to develop many valuable life skills.
Resources to support people with Autism and their families: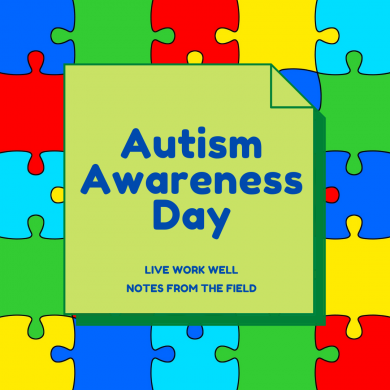 ~ Post written by former Live Work Well URA
Key Words
Autism Spectrum Disorder (ASD), Hypersensitivity, Hyposensitivity 
---
International Transgender Day of Visibility
A statement from the Anti-Oppression Rainbow Gender & Sexuality Diversity Cluster:
Here at the Anti-Oppression Rainbow Gender & Sexuality Diversity Lab, we acknowledge the vital importance of Women's History Month and International Transgender Day of Visibility, as well as how the structures of white heteropatriarchy and cisnormativity are intertwined and embedded. For too long, women have continued to experience high rates of gender-based violence, with Black trans women and Indigenous women in particular experiencing the ongoing violences of anti-Black racism, Black transmisogyny, and settler colonialism. In our social justice activism, we aim to employ intersectional analytics to start to deconstruct these systems and applaud all activism during this month – and every month – that centres experiences with gender-based violence and how it informs the logics within institutions, such as the university and the academy, as well as individual daily experiences.
Today, March 31, is International Trangender Day of Visibility. On this day, we acknowledge the contributions made by the transgender and non-bindary communities. We strive to raise awareness of the barriers transgender, non-bindary and other gender diverse folks face worldwide, such as access to health care, adequate housing, and equal rights. Trans and gender diverse folks also face many challenges surrounding personal safety, including violence, stigmatization, hate and discrimination. It is crucial to raise awareness of the discrimination and prejudices these communities experience and provide support throught allyship. Being an ally involves inclusive practice. It recognizes the diverse needs of individuals as well as creating an environment for diverse people to fully participate by removing barriers for all people.
How to be an ally:
Education is key!
Listen to the lived experiences of LGBTQIS+ folks
Learn about definitions and terms in the LGBTQIS+ community
Expand your knowledge and understanding through media sources, attending events
Read about the experiences of trans folks in Canada that were collected through the Trans Pulse Canada community-based research project 

[61]
Practice!
Learn about services and supports where you can help
Use inclusive language and pronouns
Challenge stereotypes, policies and practices that act to disadvantage trans folks
Avoid assumptions on folks identities
Support trans activists, artists, and other community members and seek out diverse trans representations
Resources:
Key Words
Transgender, Discrimination, Visibility
---
Change Starts Now
The Guelph Black Heritage Society (GBHS) [70] is a community cultural and spiritual gathering space, providing resources and services to empower the community to connect to our Black history, present & future. A team of Univeristy of Guelph students had the opportunity to work with the GBHS. Below, one of the students from this team, Kamrani Doray, provided us with a blog post on the project and its importance to the community.
The Guelph Black Heritage Society (GBHS) has a vision for Guelph, and all of Canada's future --- to promote and raise awareness for Guelph's Black heritage and to address and tackle important and urgent social issues pertaining to Black Canadian communities. I have been fortunate enough to work with this incredible community organization, through the making of a brochure and other educational resources. As someone who continues to endure injustices and discrimination because of my race, this project demanded strength and bravery. And while often challenging, I have cherished my time working with GBHS, coming away from it knowing I, along with my other team members, was able to create lasting change for BIPOC individuals like myself, through community action.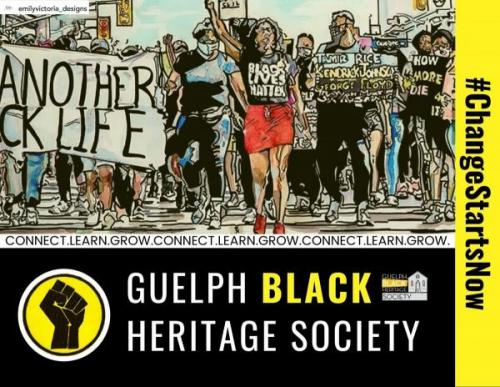 For this organization, my team and I created a brochure, outlining ways in which the people of Guelph can commit and contribute to advocating for racial equality within the community.  We used this brochure to promote and advertise to community members about GBHS and its purpose, history, and programs. And with this brochure came our core message- "It is crucial to raise awareness about the rich history of Black heritage in Guelph". Reflecting on this message, we felt we had to do more. So, we created a postcard that focused on the initiatives of the ChangeStartsNow educational campaign, which emphasizes why now, more than ever, we need resources teaching about anti-racism, diversity, and discrimination that BIPOC individuals face daily. At this point, my team and I's passion was evident- and knew that we could further put our skills and resources to use by creating children's worksheets (ie. colouring pages, word searches, etc.) to better engage the youngest of our community. I felt that this was the most crucial part of my time working with GBHS. It is of utmost importance that education surrounding racial inequality begins at a young age, to create the kinds of communities we wish to build in the future. This is a major issue in the society we live in, where we are not actively teaching children the truth and accurate history of race and discrimination happening right within their own community. This needs to be made a priority both in the classroom and at home, and I believe my team's efforts are a vital part of this change in Guelph. 
More than anything, advocating for racial equality requires community action and engagement, and working with GBHS reminded me of this. As a Black individual, racial inequality impacts my life every day and will continue to do so unless we embrace regular practices of community organizing and participation and strive for empathy towards racial issues within our own community. Lack of knowledge and involvement in these social issues is one of the root causes of racism and discrimination against the BIPOC community. Creating opportunities for engagement within Guelph will allow us to begin to combat racism towards BIPOC residents and can then be applied to broader social injustices in Canada. 
My role in aiding the Guelph Black Heritage Society with community outreach has allowed me to better understand the importance of not only acknowledging, but celebrating Black heritage and culture within Guelph so that the stigma and ignorance many individuals experience can end. In my future endeavors, the personal growth I experienced with this project will greatly influence my involvement in other social justice organizations. Not only will I push others in my life to strive for equality and engagement in community organizations, but I will use these transferable skills I have developed to be a more active citizen in the fight for racial equality. We can no longer stand by and allow these injustices to occur in a country so proud of being multicultural. To celebrate Canada means to celebrate all cultures and provide equal rights and opportunities to these citizens without discrimination. And I am committed to implementing these practices into my daily life. 
I hope my community will join me.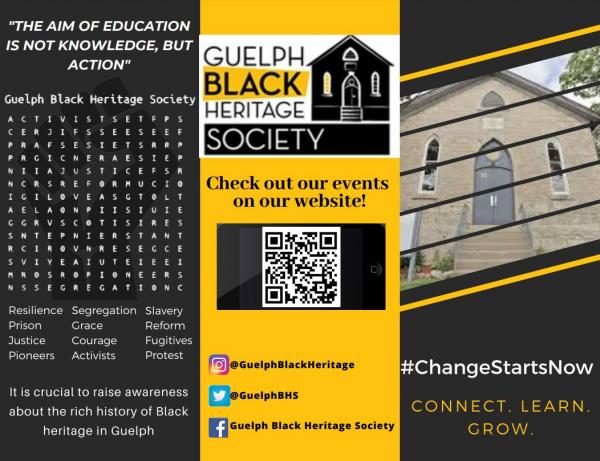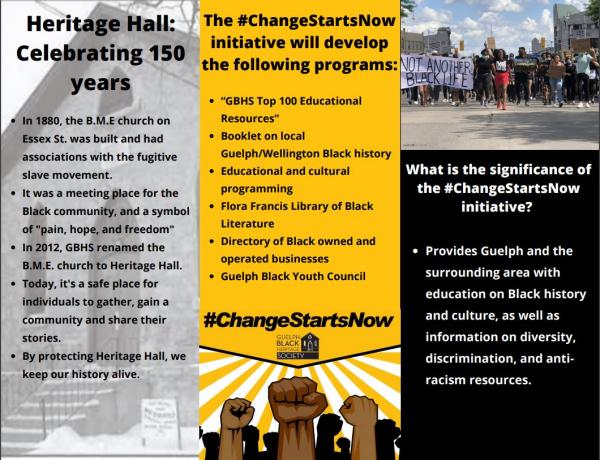 ~ Post written by Kamrani Doray, Undergraduate arts and sciences student, specializing in neuroscience and psychology.
Key Words
Black Heritage, BIPOC, Change
---
Allyship Workshop
Last year the Live Work Well Centre's Sexual and Diversity Cluster [3] held a workshop on consensual allyship where participants learned different perspectives and practices of allyship. Thomas Sasso, who co-founded the Sexual and Gender Diversity research lab, held everyone's attention with a mix of sincerity and humour. Sasso addressed the assembled participants with ease by drawing on personal anecdotes and academic research. 
Sasso asked participants to define what allyship meant to them. The workshop began with three smudged words on a whiteboard; support, friendship and recognition. These terms were identified by participants as important to performing allyship duties in their own lives. Examples included creating safe spaces, lending support and standing up for others even when they weren't around. Sasso explained that the skills and knowledge which we used to craft allyship are derived from queer and Indigenous people, built in communities not classrooms, and fine tuned by academics. 
"Previous to this workshop I had only a vague understanding of what it meant to be an ally. Over the course of the workshop I came to understand that allyship is a much more complex process than it appears to be at first glance. Not everyone has the same needs or experiences and what might work for one person might not work for another". Hazel Acosta, a third year sociology major, discussed how the workshop allowed her "to really understand that allyship isn't about us but about effectively helping those who need it." This is important when you consider how to best act as an ally.
Sashmita Rijal, a second year psychology student, was especially affected when Sasso defined problematic allyship and consensual allyship. "That really struck me, that you could be doing more harm than good. I had no idea there was more than one way to be an ally, or that I could be doing it wrong," Rijal explained after the workshop. 
To elaborate, problematic allyship is when someone endeavours to act as an ally but then retracts that support when it is most meaningful. For example, if someone offers support and understanding about a sexual identity but then condemns openly expressing that sexuality. This form of allyship has the potential to be especially hurtful because it entails a loss of trust by someone initially identified as supportive.
In contrast, consensual allyship is a form of allyship where we let the person we are supporting take the lead. Consensual allyship can take on three different forms; standing in front, standing beside or standing behind. Standing out in front of someone entails acting as a shield and essentially protecting them from harm. Whereas, standing beside or behind someone means lending support but allowing that individual to take the lead. 
Consensual allyship encourages the ally to take a step back and cater to the needs of the other individual. Sasso recommends a three second check in. A simple "how can I support?" can allow the person you are supporting to express which route they are most comfortable with. This is how you become an effective ally.  Ultimately, being an ally is like any other skill, proficiency comes after continuous training and use. 
Key Words
Allyship, Support, Diversity
---
Intersectional Conversations with Girls and Women with Disabilities 
Each year the Congress of Humanities and Social Sciences [71] holds a conference meeting that brings together over 70 different academic associations to the same location. It offers a great opportunity to meet other scholars, policy makers, and practitioners to learn about research happening in a variety of fields, including the Canadian Disability Studies Association [72], the Canadian Sociological Association [73], and the Sexuality Studies Association [74] to name a few. A past undergraduate research assistant at the Centre had the pleasure of attending this conference and shared her experience with us. The student took the opportunity to ask them what living and working well means to them. 
One session the student attended was entitled, "Creating an inclusive space for intersectional conversations with girls and women with disabilities: What do we learn from inclusive research in the global South?", held by the Canadian Disability Studies Association. The panel brought together project team members and research assistants from Vietnam and Canada who shared their experience in conducting research engaging women and girls with disabilities. The project, Transforming Disability Knowledge, Research, and Activism (TDKRA) [75], explores the very little-known experiences of girls with disabilities in the Global South. Funded by the Social Sciences and Humanities Research Council of Canada (2016-2020), this project includes women and girls with disabilities residing in three disadvantaged communities; Hanoi, Thua Thien Hue, and Can Tho in Vietnam. The team worked together in participatory research in order to build local knowledge and develop activism in support of the inclusion of women and girls with disabilities. In a few words, participatory research is about planning and conducting research with participants, often community members and community-based organizations. They collaborate in a way that allows them to play a significant role in the research process. 
According to UN Women, in low and middle-income countries, women are estimated to comprise up to three-quarters of persons with disabilities. Yet, their experiences are hardly discussed in mainstream media and hence has not been a subject of public discussion. 
Women and girls with disabilities face multiple barriers to realizing their rights: environmental, physical and informational accessibility issues, including lack of resources and inadequate access to services, as well as widespread discrimination, stereotyping and social stigma – UN Women
The panelists talked about the different aspects of working in the research project.  Most importantly, it was emphasized that beginning with and learning from girls and women in Vietnam is a crucial place to start research on gender disabilities. Forms of inclusion and exclusion women and girls of disabilities face in society were also discussed. The panel hopes to build and support transnational relationships of solidarity between Vietnamese and Canadian women and girls with disabilities.    
Disability in the media is often portrayed as "miserable" or "extraordinary". However, what happens if women and girls with disabilities could tell their own stories? In the documentary, Our Journey – Transforming Disability Knowledge, Research and Activism (TDKRA) project, we get to watch the process unfold as girls describe the difficulties and strengths associated with living with a disability. One way we are made aware of the difficulties and experiences of girls with disabilities is through cellphilm. This activity consists of drawing everyday activities and expressing dreams and hidden stories through art. The act of telling your own story empowers girls by showing them that they have a voice in society.  
I didn't speak up in the past, but now I do the opposite. I have become stronger. - Female in the project 
The biggest barrier that faces girls with disabilities is the discrimination they have been subject to at school and in the community. In the video, the girls emphasize that they just want to fit in with able-bodied individuals and describe that their dreams and aspirations are not far from those dreamt by others. Addressing the problem of discrimination not only benefits those individuals affected, but also the community at large. It creates higher levels of cohesion and positivity in the community that people can take from and nourish into their own life, regardless of their status. 
Don't think that you're alone. Remember that sometimes things need to change, but they can only change when we work together -Dr. Deborah Stienstra
Watch the documentary "Our Journey" discussed above [76]
Want to learn more? Here are a couple of resources for further reading:  
The Empowerment of Women and Girls with Disabilities Towards Full and Effective Participation And Gender Equality written by United Nations Women [77]
"More than a Footnote: A Research Report on Women and Girls with Disabilities in Canada" written by DisAbled Women's Network of Canada:  [78]
Post written by Shreya Jadhav, former Undergraduate Research Assistant
Key Words
Women, Girls, Disability, Intersectionality
---
Make Website Content More Accessible With These Tips on Accessibility
At its best, the web makes it easier for people to share, collaborate, and provide new opportunities for all. But for the web to truly achieve its collaborative potential, online documents and software must be accessible to all users, including those using assistive devices.
The Accessibility for Ontarians with Disabilites Act (AODA) [79] requires that Ontario public sector organizations and businesses with more than 50 employees make their websites accessible by January 1, 2021. To comply, websites, applications, and digital documents must meet the technical requirements of the Web Content Accessibility Guidelines (WCAG) 2.0 [80]. 
However, many websites and documents still do not meet these requirements.  Below are some tips on how to ensure that your content is accessible, so that users with diverse abilities can:
perceive and understand the content they are viewing

navigate and interact with the Web in a meaningful way
There are many steps involved in making accessible content, such as using the correct style for font and spacing, creating alt text for images, creating meaningful hyperlinks, formatting tables and charts and more. By taking these steps, you make your content more accessible for everyone, including those with disabilities.
Some things to consider:
Beware of broken links. Make sure to update your website regularly, and search for links that do not lead anywhere.
 
Use meaningful link text. Instead of using text like "click here" for hyperlinks, use the name of the document or webpage the link will take users to. This makes it easier for people with assistive devices to scan and select links. Screen readers organize hyperlinks into a list by their name, and if all hyperlinks are named "here" they are impossible to distinguish from one another.
 
Use headings and styles. Adding headings makes your document easy to navigate and enables a screen reader device to notify the user that they are entering a new section of the document.
 

Write in plain language.

 

Even expert users appreciate clear, simple explanations that are easy to understand on first reading. Use everyday language that the general population can understand, and avoid using complex words or jargon.


 
Provide alt text for images. Images, charts and graphics all require alt text, which is a description of what a image, chart, or graphic looks like. Screen reader devices detect alt text and enable users with vision disabilities to understand the information the image provides. If an image is only decorative, this can be indicated in the alt tag, and a screen reader will skip over it, saving time for the reader.
Find out more here: Website Accessibility - University of Guelph [81]
Key Words
Accessibility, Web content
---
Accessibility Features of Online Meeting Platforms
As December 3rd was International Day of People with Disabilities, we would like to dedicate this month's blog theme to the importance of accessibility.
This year's theme of International Day of People with Disabilities, "Not all Disabilities are Visible," focuses on spreading awareness and understanding of disabilities that are not always apparent to everyone at first glance, such as mental illness, chronic pain or fatigue, sight or hearing impairments, neurological disorders and many more.
One barrier that has become very prominent in everyone's lives this year is access to web content. Due to the COVID-19 pandemic, people are relying on digital services for everyday activities, including education, work, health care, banking, shopping, among many others. Some people with disabilities are relying on these services more than ever as leaving their homes is not an option anymore. Thus, it is essential that the web becomes fully accessible in order to provide equal access and equal opportunities to people with diverse abilities.
This blog post provides an overview of various web conferencing platforms and their accessibility in terms of features and ease of use. Visit the links below to find out more about the accessibility features for each of the platforms. 
Web platforms and their accessiblity features
Zoom [82]
Zoom offers video and audio conferences, meetings and messaging features for a wide range of devices. This platform is easy to set up and offers a free version. It has many accessible features such as closed captioning, screen sharing, chat function, screen reader support, virtual whiteboards and keyboard navigation.
Microsoft Teams [83]
Microsoft Teams enables users to schedule video or audio meetings with a single person, team, or a group of up to 250 participants. The platform is compatible with any device, such as mobile, tablet, or desktop computers. Microsoft Teams has a full range of features such as screen sharing functions, call recording, live captions, background blur technology, chat functions, screen reader support, keyboard navigation and users can customize contrast options. It is also compatible with dictation software, eye control, voice control, and screen magnifiers.
Skype [84]
Skype is a free service with video chat and voice calling features that can be downloaded across a range of devices. Live captions and subtitles are available in the 8th version of Skype or higher. It also has options for closed captions, screen reader support, background blur technology, has high contrast setting and screen recording options.
Web Ex [85]
WebEx is another useful tool that offers different audio and video calling options as well as webinars. This platform can be used on any device, such as desktop computers or mobiles. It supports up to 50 call participants and has a chat messaging function. It's accessibility features include: keyboard navigation, low vision support, screen reader support, closed captions and transcriptions, virtual whiteboards and the option to record meetings.
GoToMeeting [86]
GoToMeeting is a web conferencing platform provided by LogMeIn. It provides audio and video conferencing, as well as screen sharing. GoToMeeting can be used on any device, such as your phone, tablet or computer. It's other accessibility features include virtual whiteboard, screen sharing, high contrast mode, the ability to control font size and colour scheme, keyboard navigation, chat functions and close captions.
For a pre-meeting accessiblity checklist, visit Barrier Free Canada [87].
Key Words
Accessibility, Online, Barrier-free
---

Partner Engagement
Beginning from the margins, our research is focused on five intersecting research clusters, Sexual and Gender Diversity; Integrating Care and Livelihoods; Displacement, Emgerence and Change; All My Relations; and Disabilities, Access and Inclusion. Each cluster explores complex themes and the ways they influence work, family and well-being in all their diverse forms. This month, we want to highlight the amazing work and research being in each cluster.
---
Understanding Community Data in Community
The Displacement, Emergence and Change cluster [2] is one of five intersecting clusters of the Live Work Well Research Centre. The cluster focuses on building inclusive cities, communities, towns and governance models that result from resource extraction, lack of living wages, and other broad socioeconomic and political shifts and challenges. With a focus on promoting inclusivity, the cluster examines how communities can be places where diverse families, livelihoods and all living environments thrive.
This post, written by Leah Levac, Laura Pin, and Julie Rochefort, provides readers with updates on some of the amazing projects and research being done in the Displacement, Emergence and Change cluster.
Leah Levac, Associate Professor, Political Science & Co-Lead, Displacement, Emergence and Change Cluster, Live Work Well Centre, University of Guelph
Laura Pin, Postdoctoral Researcher & Research Coordinator, Political Science Department, University of Guelph
Julie Rochefort, PhD Student, Social Practice and Transformational Change, University of Guelph
Critical Community Engaged Scholarship and the Importance of Collaborative Analysis
Since 2012, Leah has been working with community organizations, academic researchers, and Indigenous governments and organizations on a community-engaged project to better understand northern and Inuit women's1 wellbeing in Happy Valley-Goose Bay, Labrador. In 2019, Laura joined the team to facilitate a series of community workshops designed to understand community-developed data in collaboration with members of the community2. 
Community engaged scholarship (CES) is a theoretical, methodological, and pedagogical orientation to teaching and research grounded in a "partnership and a two-way exchange of information, ideas, and expertise as well as shared decision-making" (Jordan 2007, 3). Critical community engaged approaches builds on these commitments by foregrounding power relations in the research process. In this way, CCES considers how intersecting forms of oppression and privilege lead to the elevation of certain voices and erasure of others, and how this needs to be taken into consideration throughout all dimensions of research, from question development through to results dissemination. The principles underlying CCES by Gordon da Cruz (2017)3 include:
An explicit focus on social justice, in terms of research process and research outputs
A reciprocal relationship between researcher and community partners that includes space for reflection, pause, and revisiting choices 
A commitment to getting research "off the shelf": the creation of research outputs that are usable by community members and organizations contribute to community goals
Often community-engaged research processes rely on academic researchers to analyse and interpret data. In our view, trying to understand community data in collaboration with members of the community is a necessary step in living up to the principles of CCES outlined above because it centres community knowledge in the process of making-meaning from the data. 
Project Background
Our relationship in Happy Valley-Goose Bay was born from an earlier partnership, called FemNorthNet [88], a multi-year participatory action research project that investigated the impacts of economic restructuring in the north of present-day Canada using the themes of community infrastructure & economic development, community engagement & governance, community inclusions & exclusions, and migration, immigration & mobility.
Since the beginning of our new collaboration in 2012, the goal has been to better understand how northern and Indigenous women define wellbeing, and to find ways to gather information about their wellbeing and how it's changing, especially in the context of northern urbanization brought on by major resource extraction and development projects. 
In the case of Happy Valley-Goose Bay, the resource project that prompted the need for data was the development of the hydroelectric dam at Muskrat Falls on the Lower Churchill river. The joint review panel that conducted the environmental assessment of the project found "the potential for adverse effects…on women and children in Happy Valley-Goose Bay…" (Report of the Joint Review Panel, 2011, p. xxviii). They determined that a social effects needs assessment, including a participatory research component, was important for monitoring and providing recommendations to mitigate negative gendered consequences (Ibid.). The government of Newfoundland and Labrador did not follow this recommendation.
Stages of the Collaboration
Our work together responded to this gap, that persists to this day. Our collaboration can be broken into six non-linear phases (see Figure 1).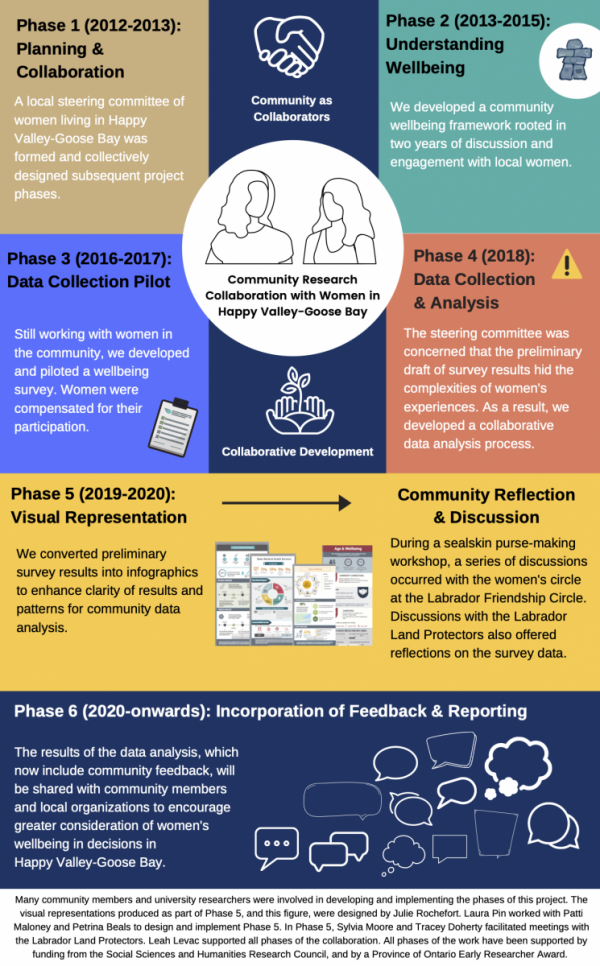 Figure 1: 6 phases of collaboration for the Happy Valley-Goose Bay resource project
Phase 1 (2012-13): Planning. Designing a CCES collaboration is a critical stage in the process. We needed to review literature about related topics (northern women's wellbeing and political engagement, for instance), but we also needed to make sure that our work would serve women in the community. Things we did to try and stay true to the purpose of the collaboration included: 
creating a steering committee of local women who could help set the direction and questions guiding the collaboration (this group has changed membership but has been in place since we started and still exists; one of its main purposes is to make important project decisions);
developing an ethics protocol that treated community collaborators as research partners rather than research participants; and 
collectively designing Phase 2.
Phase 2 (2013-15): Understanding Wellbeing and Collaborative Tool Development. The centrepiece of this phase was two community workshops with 26 women in the community to develop definitions and images of, and factors affecting, wellbeing. We refined these ideas through years of discussions and testing ideas with other women in the community, such as at the Labrador Wellness AGM in 2013. Through this process, we created a wellbeing framework (see Figure 2) to represent dimensions of women's wellbeing. The framework includes a definition of wellbeing developed through the community workshops and other events, a description of diverse women in HV-GB, stories about the wellbeing of women in the community, and a survey that asks questions about wellbeing in five areas: (1) spiritual wellbeing; (2) emotional wellbeing; (3) mental & intellectual wellbeing; (4) physical wellbeing; and (5) cultural wellbeing.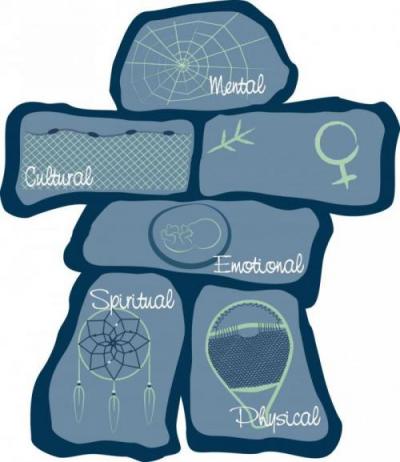 Figure 2: Wellbeing Framework. The wellbeing of women in the north depends on having the opportunity to enjoy and develop a healthy and sustainable relationship with the environment. Having the ability to value yourself – both where you have come from and where you are going – is also important. Wellbeing requires having a sense of safety and security, and having access to appropriate food, housing, resources, finances, and support services. Having a social support network and being free from violent relationships are critical factors that affect wellbeing for all women. Food security; having or being able to learn coping mechanisms; being able to make choices about what's best for you and your family; having access to information and resources; and social acceptance of diverse social identities as also critically important factors that affect women's wellbeing. Having a space to meet to share and learn with other women is also important. Overall wellbeing is made up of: (1) spiritual wellbeing; (2) emotional wellbeing; (3) mental & intellectual wellbeing; (4) physical wellbeing; and (5) cultural wellbeing (Community Vitality Index Workshop Participants, Spring, 2013).
Phase 3 (2016-17): Data Collection Pilot. After developing the survey, women involved in the collaboration were paid to pilot and work on revising the survey to make it more user friendly. A big challenge was – and continues to be – the length of the survey. Some community members thought it was too long and would discourage people from responding. Others thought making it shorter would undermine our ability to understand the complexity of northern and Inuit women's wellbeing. Together, we also developed a plan for distributing the survey electronically and in hard copy to make the survey accessible to as many people as possible. 
Phase 4 (2018): Data Collection. To implement the survey, we hired community research assistants to support both online and face-to-face survey implementation. They took the survey to community organizations (e.g., women's shelters, the friendship centre) to encourage wide participation, especially of those who are often invisible in community data. In the end 127 people who self-identified as women, two spirit people, or non-binary completed the survey. 
Phase 5 (2019-20): Collaborative Data Analysis. After the survey closed, we created a draft report of some results, but the story the report was telling didn't seem quite right. Women were concerned that by offering a broad summary and overview of the data, important complexities were being overlooked or masked, which had the unintentional effect of overshadowing the unique experiences of often-invisible community members.  
We decided that we needed a more extensive approach to analyzing the data with the community. This included hosting two sharing circles with the Labrador Land Protectors. During these sharing circles, we talked about some of the survey data, including whether women who responded thought the community was developing in a sustainable way, and what women thought about how their community had changed since the start of the Muskrat Falls project. We also created a partnership with the Labrador Friendship Centre (LFC) to further reflect on the data with community members.  Our partners at the LFC suggested combining data analysis with a crafting component. In Fall 2019, in conjunction with a sealskin purse-making workshop, we hosted a series of discussions about the data with the women's circle at the LFC. A volunteer committee of people who attend the women's circle supported the logistics of the workshop and received an honourarium to recognize their time and knowledge. We created overviews of findings (see Figure 3) related to three different themes that the women's circle coordinator and other community members helped identify: 1. Caregiving and Supportive Services; 2. Spiritual, Cultural, and Physical Wellbeing; and 3. Younger Women, Older Women, and Wrap-Up. We discussed each theme (and the related data) on a different evening. We covered childcare expenses for participating women and asked questions about the overviews such as, "Did any findings surprise you?" and "What would you like decision-makers in your community to know about this data?". Local women who are team members facilitated the discussions and took notes. These notes are now being used to expand and clarify our understanding of the survey data by giving it more context.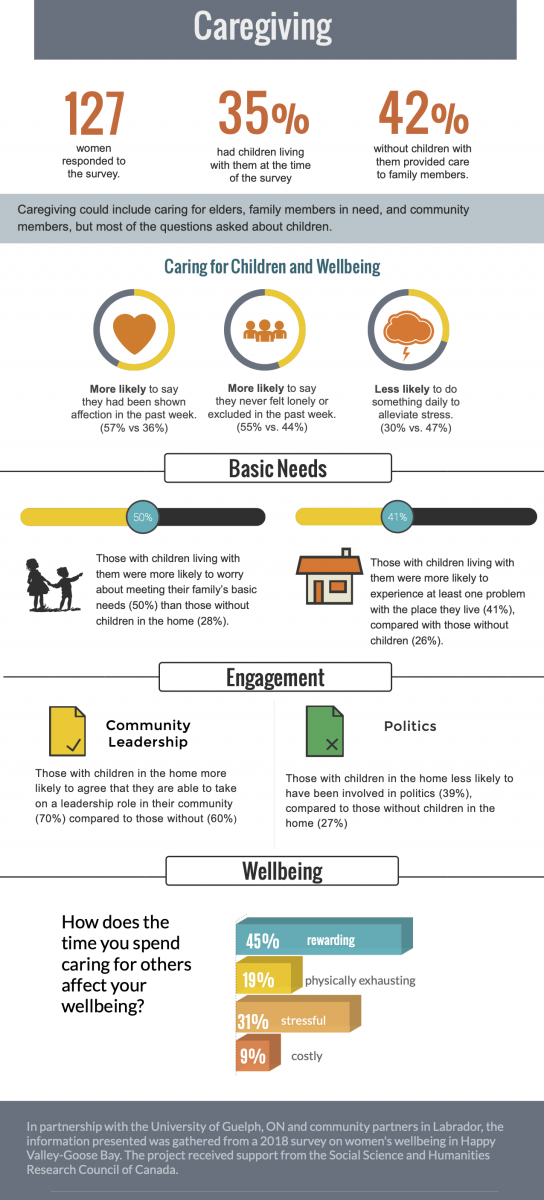 Figure 3: Preliminary findings from the survey data
Phase 6 (2020-21): Results Reporting. We are now in the process of sharing the data results, including their interpretation with the community, more widely. We will host another series of workshops with the Labrador Friendship Centre in the Fall of 2020, or as soon as in-person workshops are allowed again. We will also deliver a series of data-based webinars for healthcare professionals in the Labrador-Grenfell Regional Health Authority, also in the Fall of 2020. One of the strategies Laura developed for communicating data in the webinar was to create composite stories. Composite stories are a narrative approach where data from several respondents is combined into a story to highlight common themes (Willis, 2018)4. The benefit of composite stories is that they enable complex representations of data without sacrificing anonymity (Ibid). In keeping with CCES principles, composite stories can elevate voices and perspectives erased in summaries of data, and also aid in the creation of research outputs that are useful for community members. In the spring of 2021, there will be a community forum to share the results more widely using composite stories, mini-reports, infographics, and other data-sharing approaches.  
Learning As We Go
While we are still thinking through the process of community data analysis, we can point to some key areas of consideration that are important for upholding the principles of CCES, especially through the practice of collaborative data analysis.
Timeframe: CCES already operates according to longer timelines than many forms of academic research, to build in time for meaningful collaboration, and continuous re-orientation of projects to meet evolving needs. Collaborative data analysis adds additional time between data gathering and presenting the final results. On the one hand, this provides an important opportunity to reflect on the data, which we believe benefits the creation of meaningful and accurate research outputs. On the other hand, extended timeframes between data collection and research outputs may be frustrating for academics and partners who are eager to use these for research and advocacy, and who may fear that the hard work of the team has been forgotten.
Relationship building: Something that surprised us was that many of the women who participated in the collaborative data analysis were unaware of the survey. As such, the collaborative data analysis also served as a form of creative knowledge mobilization for the project and built new relationships with community members. 
Flexibility in approach: Being able to leave the form, content and details of the workshops in community members' hands was helpful for ensuring strong participation. It also meant that the workshops contributed to the objective of the partner – the Labrador Friendship Centre – to offer women in Labrador meaningful and culturally appropriate opportunities for engagement. This flexibility means that other community-data analysis processes may be quite different in form.
Complexity: "Community" is never a monolithic entity, and different women, two-spirit and non-binary folx have had different opinions on the data over time, often formed by diverse and contradictory lived experiences. At the same time, common themes and areas of concern have often emerged. A challenge moving forward remains providing research outputs that say something about the data, without flattening the complexity of the results. 
We are eager to share our collaborative analysis results in the fall of 2020 and through the winter and spring of 2021. These results will be necessarily messy, but true to the commitments of CCES, including that they will reflect – to the best of our abilities – the importance of creating useable research outputs that have been developed through a respectful and reciprocal process involving community and university researchers, every step of the way. 
Figures

 Figure 1.pdf [89] 

 Figure 2.jpg [90]

 Figure 3.pdf [91] 
1. Throughout this collaboration, we have invited anyone who self-identifies as a woman to participate. Our aim has been to be trans-inclusive, and to welcome folks who identify as two spirit and/or non-binary.  
2. We would like to thank our collaborators in Labrador for providing comments on earlier versions of the textual and visual elements of this post, particularly Petrina Beals, Tracey Doherty, and Patti Maloney.  We also would like to thank project co-investigator, Dr. Sylvia Moore, for her feedback on earlier drafts.
3. Gordon da Cruz, C. (2017). Critical community-engaged scholarship: Communities and universities striving for racial justice. Peabody Journal of Education. 92: 363-384
4. Willis, R. (2018). The use of composite narratives to present interview findings. Qualitative Research. 19(4): 471-480.
Key Words
Displacement, Collaborative, Wellbeing, Indigenous Women, Northen Women
---
Snippets from the Kitchen Table
"All my Relations", [1] led by Kim Anderson, is one of five clusters part of the Live Work Well Research Centre. Their work consists of Indigenous mentoring and networking and providing land-based learning and activities. This blog post was written by a graduate student, Emma Stelter, working in Kim Anderson's lab. Below, Emma provided us with very interesting updates on the research being done in their lab.
Métis scholar Dr. Kim Anderson (FRAN) is a supervisor and 'auntie' to a research lab of nine graduate and undergraduate students at the University of Guelph called the "Kitchen Table" which is based on a Métis kitchen logic. Métis Kitchen Table Theory is a practice and a methodology. It is a safe space to gather for dialogue, knowledge sharing, eating, drinking tea, and learning from a Métis worldview. "Eating was the least of the activities done around our kitchen table", states Metis scholar Dr. Sherry Farrell-Racette, who inspired some of this methodology.  "It was primarily a creative space, a work surface, a space for meditation and a social space... It was a female-centred space, where men, women and children worked, dreamt and created...It was a space of action". The Kitchen Table provides a comfortable, informal, collaborative, and reciprocal setting conducive to dynamic knowledge production and community engagement.
Usually, our Kitchen Table shares a potluck lunch on Fridays in Dr. Anderson's office in Macdonald Institute on campus, where we discuss our updates, setbacks, and accomplishments. This format centres relationality and wellbeing, two core concepts for our group, as we believe that they are necessary for producing healthy, intentional work. The concept that we are all related, and that our wellbeing depends on how we uphold responsibility to our relations (human, earth, air, water, plants animals, ancestral) is at the heart of Indigenous ways of being, knowing, and doing. 
Currently, Dr. Anderson and two other Indigenous scholars on campus, Dr. Brittany Luby (Anishinaabe, History) and Dr. Sheri Longboat (Haudenosaunee, School of Environmental Design and Rural Development), are working to build a "grandmother research space" based on kitchen table methodologies called Nokom's House [92]. Grandmothers hold distinct leadership positions in maintaining the wellbeing of these relations within the Métis, Haudenosaunee, and Anishinaabe cultures of Drs. Anderson, Longboat and Luby. Nokom's House will provide a culturally safe space for reconciling with these relations through research with community Grandmothers, knowledge keepers, Elders, and other community partners across the generations in a land-based setting. Nokom's House will accommodate focus groups/talking circles, Indigenous protocols/ceremonies, community gatherings/feasts, land-based knowledge acquisition, and interviews/rich conversations, providing a space of research visioning, planning, data gathering, analysis, and knowledge mobilization.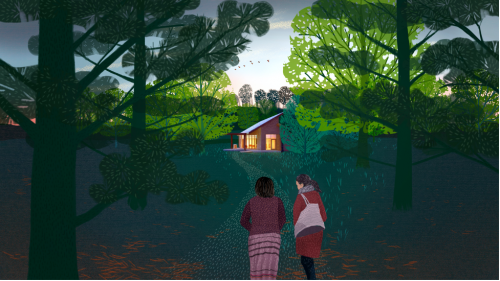 Image 1: Envisioning Nokom's House.
Another project our Kitchen Table is involved with is Wisahkotewinowak [93], a garden collective that aims to grow sustainable and culturally relevant food for local urban Indigenous people. The collective manages four garden spaces in Guelph and Kitchener-Waterloo. This year, the gardens operated differently due to the pandemic, but it also provided opportunities for change. Previously, garden produce was distributed to Indigenous Student Associations on Guelph and Waterloo's campuses, but with campus closures, the collective turned to the broader Indigenous community. For about 13 weeks of 2020, 10 families in the Guelph and KW area received weekly food boxes full of seasonal garden produce, which also helped address some concerns over increased food insecurity due to the pandemic.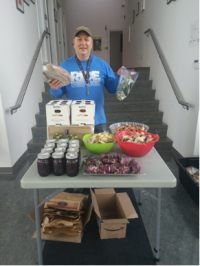 Image 2: Some of the November produce getting packed for distribution. 
Wisahkotewinowak takes a decolonizing approach to gardening by prioritizing Indigenous ways of knowing and relationship-based practices around land, food, and medicine. Graduate Research Assistant, Liz Miltenburg, explains that most food options in urban settings are colonized systems based on colonial ideas of what should be consumed. Wisahkotewinowak provides an alternative, giving urban Indigenous people an opportunity to revitalize foods that have been colonized or lost. Having an urban garden is a key aspect as well, as it continues to challenge the Indigenous erasure we typically see in cities while helping people connect with the land. "Land based education is not just about going out into the bush" explains Liz. "There is so much land around us [in cities], it is just different about what it can provide".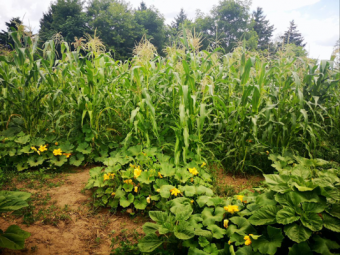 Image 3: The Three Sisters (corn, beans, squash) growing at the Steckle garden. 
Decolonization is a central part of our work and we hope to encourage the University to follow our path to Indigenize and decolonize their Eurocentric spaces of research and learning, especially in the wake of the Truth and Reconciliation Commission of Canada's recommendations. The Kitchen Table is central to a project called "Picturing Decolonization within the Academy", which is a student led research project exploring student perspectives on decolonizing the College of Social and Applied Human Sciences (CSAHS). Research Assistant Rachel Imai explains that the idea originally started as a class project in the wake of institutional attempts to complete similar projects. Student researchers completed their data collection in early 2020 by conducting focus groups by asking students to reflect on what a decolonized space is. They are currently working on data analysis. Hopefully, this project will encourage other colleges to picture how they might start their path to decolonization, and eventually the university as a whole. 
Key words
Indigenous, Decolonization, Métis
---
Interview with Angela Stanley
At the Live Work Well Research Centre, we are committed to starting from the margins. We want to make space for voices and experiences that are often left out or seen as 'less valuable.' People with disabilities, and especially those occupying more than one marginalized social identity, are commonly on the margins. This has certainly been the case for LGBT+ people with disabilities. On this topic, we interviewed Angela Stanley, a PhD candidate in the Gender, Feminist and Women's Studies Department at York University, to learn more about her fascinating research and what she does to live and work well.  
This year, Angela presented her research at the Sexuality Studies Association meeting during Congress. Her research pays attention to the intersection of race/culture, queerness and disability to better understand how people make sense of their intimate and sexual lives. Her paper, entitled "Race, Sex and Disability: Perceptions of beauty, sexuality and desirability for queer and disabled young people," explores the experiences of queer young disabled people in forming intimate relationships, and how their experiences are shaped by race and culture. For her research, Angela interviewed people with disabilities in order to make space for them to share their experiences in their own words. 
According to Angela, there are still many challenges for people with disabilities to form relationships. This includes stereotypes around disability. For example, the idea that people with disabilities are not interested in intimate relationships, or that they cannot be good partners. One of the most significant barriers, Angela says, is attitudes towards disability, which led her participants to think carefully about whether or not to disclose their disability to potential partners:
The notion of disclosure [of a disability] came up a lot. Especially in terms of, when do I do it? Am I doing something wrong by not doing it? It plays with society's notion that questions if people with disabilities can ever be a good partner. Will bringing up disability make me less of a desirable partner? - Angela Stanley  
It was also about a lack of access. Importantly, though, Angela talked about how access is more than simply building ramps, or being able to enter spaces. Accessibility cannot stop there! As she noted: 
Access is largely conceived to be the ability to enter into a place, space, or to understand and obtain information. The interviewees' view of access, however, referred to more than just being able to enter into a space or place but also the ability to remain within this space without fear of discomfort or abuse – Angela Stanley 
Access is also about creating spaces that are welcoming and comfortable to people with disabilities. The loud music, crowded spaces, and physical obstacles are just a few of the barriers that may exclude people with disabilities. The "dating scene," and "dating rituals" more generally, need a revamping: "The way that we meet people, the way we often go about dating, is not for folks dealing with anxiety, folks dealing with depression, it is not built for people with disability, it is built for non-disabled people." 
In her interviews with people with disabilities, Angela also found that financial constrains was a significant barrier for LGBT+ people with disabilities to form intimate relationships. It costs to go out! Think about the costs for watching a movie and having a dinner afterward. Certain "rituals of dating" can be inaccessible to people who have a low income. "If someone is on OSAP, working on a minimum wage, ODSP, Ontario Works, dating becomes something that is not on the front burner," Angela said. She also noted that, sometimes, people with disabilities are told that they should prioritize finding jobs instead of forming intimate relationships. The idea is that landing a job and being a "productive member of society" is the most important for people with disabilities.   
Finally, according to Angela, it is also about representation. Although we have seen more movies and TV shows with people with disabilities as characters and/or actors, representations of racialized and LGBT+ people remain rare:   
I am often left looking for the spectre of the queer, disabled person of color. I know that we exist. I know that we have fulfilling intimate lives, but we do not seem to exist in the academic literature, books or the movies. Within the last decade movies and TV shows that portray a disabled character have overwhelmingly shown the character to be white. - Angela Stanley
As we switched our conversation to the question of what it means to live and work well, Angela spoke about the overwork and pressure that graduate students face. As a graduate student herself, she has faced a lot of pressure to "always be working." She talked about the dangers behind this culture of glorifying overwork: "we need to move away from this notion that graduate school work needs to be this all-consuming enterprise, the idea that if you are not burned out by the end of the day you are not doing graduate school right." 
Graduate school, as she said, is only one part of life. To live and work well, people need to have access to more than just a good job. It is also about doing activities that excites us. It is about changing the pace of graduate school so students can maintain a more balanced life. In her case, for example, she finds nourishment in reading sci-fi and romantic novels.  
  
Interested in learning more about this research area? The Centre has two research clusters exploring questions related to disability, gender, sexualities, inclusion, and exclusion. Check out their work at: 
Angela Stanley is a PhD Candidate in the Gender, Feminist and Women's Studies Department at York University. She completed her Masters in Critical Disability Studies at York University, writing a major research paper on Disability and Sexuality: Perceptions of Beauty, Sexuality and Desirability for Queer, Disabled Youth.   
 
---

Student Engagement
With school starting back up in the fall, we wanted to highlight some of our amazing students who have previously and are currently working with us! Student engagement provides an opportunity for students to engage in the wider community and build relationships with other students, staff and faculty. Having students involved in various projects and tasks promotes a caring and safe learning environment that allows growth and development of new skills. This space provides students with the opportunity to share their experiences at the Live Work Well Research Centre and how it impacted them.
---
Research and Knowledge: a Key for a Better Future
Despite the numerous stories of persons with disabilities achieving their life goals and thriving, they still face the struggle of society's response to their condition. Currently, nearly 22% of Canada's population aged 15 and over are living with some form of disability. Moreover, this population endure significantly higher rates of unemployment and poverty. Acording to Statistics Canada, as the prevalence of disabilities becomes more severe, the probability of being hired decreases and the probability of living in poverty increases even more. This situation, however, does not affect everyone in the same manner. For instance, while men with disabilities are more likely to report negative educational experiences, women with disabilities were less likely to report attending a special education school. These gender gaps are also extended to others economic aspects. On average, women with disabilities have lower personal income than men with disabilities and men and women without disabilities. 
While Canadians count with one of the wealthiest economies in the world to promote better attitudes toward people with disabilities, overcome architectural barriers, exclusionary institutions and the unequal access to resources, other countries may not have the same opportunity. For instance, a 2014 study conducted in Haiti found that fewer than half of the people with disabilities that reported needing medical assistance received any, mainly, due to the severe financial constraints endured by the poorest economy of the Western Hemisphere. Other study conducted in 2018 in South Africa -a country that faces one of the highest rates of gender-based violence- found that women with disabilities face a dramatic lack of resources to access to domestic violence shelters and care centers, which increases the probability of revictimization of this population. Likewise, a 2015 research found that girls in disabilities in Vietnam face a marked exclusion from public education, mostly due to economic barriers, disability-related stigmatization and the lack of social awareness. Furthermore, these situations may be exacerbated due to the economic impact of the COVID-19 crisis and its effects on the employment rates and the general wellbeing of the population, particularly, in the Global South. 
Despite all the aforementioned limitations, the academy leads an opportunity for disability activists and researchers to better comprehend disability rights implementation and representation. On this regard, the Engendering Disability-Inclusive Development (EDID) partnership, which involves an international network of organizations, researchers and advocates, aims to contribute from different fronts to the disability inclusive development in Canada, Haiti, South Africa, and Vietnam. This project will contribute to research and better understand the social and economic challenges faced by women and girls with disabilities and the responses from government and civil society to democratize an inclusive development with this population. The academy, after all, counts with a powerful tool to uncover and communicate the struggles faced by this population and help to a better design of public policies that help to remove the barriers and create the conditions for inclusion and participation. A better future is possible for people with disabilities in general and women and girls with disabilities in particular, and knowledge, among all things, could be one of the keys to finally unlock it.
Post by: Julio Mejia, Graduate Research Assistant
Key Words
Engendering Disability-Inclusive Development, Student, Graduate Research Assistant
---
Hidden (and not so Hidden) Gems on Campus  
Hey, it's Shreya! Just your average undergraduate student here at the University of Guelph. I am here to help you find the hidden, and sometimes not so hidden, gems on campus. These places are great for you to relax, maybe take a nap, and get some delicious food to keep you going. Sometimes life can be a bit overwhelming for us students, especially during the pandemic, so it is important for us to take steps to still live and study well. Some of these places may be closed or have restrictions currently but be sure to check them out once they reopen.
To motivate you, here are my top 5 places on campus that are worth checking out:   
Let's start off with the Bullring, located next to Mackinnon and just a short walk from the cannon. The Bullring has the perfect retro/vintage vibe from the comfy couches to the chill music playing. But of course, the Bullring is the first on this list due to its delicious food. They have a healthy menu with a wide variety of options, such as vegan, fair trade, and organic coffee. My pro tip is to get the chipotle chicken wrap in between classes, you won't regret it. Did I mention that the Bullring is open late? Open until 10pm on most nights and until midnight on Wednesdays, this is the perfect place to grab a bite when you spend your late nights on campus.  
Feeling stressed out? Take a walk through the Arboretum! It's located right next to the main campus and features 400 acres of nature and walking trails. The Arboretum looks gorgeous in any weather and will certainly take your mind off that upcoming midterm, quiz, or project for a little bit. Don't know exactly where to go? Come to the Arboretum kiosk at 12:15pm every Wednesday to join a one hour guided tour. Let the Arboretum's Naturalist Intern introduce do you the amazing nature around that will for sure nourish your body and mind.  
You'll never catch me on campus without a coffee in my hand. Luckily, Pages coffeehouse located on the second floor of the MacNaughton Building always has me covered. Did you know they have a fully functioning Tim Hortons, located right on central campus? All those delicious wraps and soups you love from Tim Hortons can be easily purchased in between classes. The coffeehouse also has multiple tables and chairs to relax and sit with friends. They have large windows overlooking Branion Plaza, providing plenty of natural light while you get your readings done. Just be aware that they close early!  
Another great place to relax and unwind is the gym located in the W. F. Mitchell Athletic Centre. Not a fan of working out? You can still get your daily exercise in by attending a drop-in recreation activity. There's a wide variety of activities you can try, from recreation swimming to boxing. You might even find a new interest with all the cool activities going on, such as disc golf or pickleball. You can rent out the needed equipment for your preferred activity right at the front desk. 
I couldn't possibly end this list without showing the south side of campus some love. If you haven't checked out Mountain café in Mountain Hall South Residence, I highly recommend you do. In my first year, this was my place for breakfast, lunch, and dinner. Mountain has a wide variety of food options, such as a salad bar, pasta, pizza, burgers, and daily specials. If you enter the dining hall directly, you also have the options of pastries, deli sandwiches, and specialty beverages. It's no wonder they call it south love with how good the food will make you feel.  
I hope you get the chance to check out these gems and feel nourished and positive during your time on campus. Take advantage of the great locations and activities offered at the University of Guelph in order to live well and put your best work forward. Have a great semester!  
Key Words
Campus, University of Guelph, Undergraduate, Stress
---
My Experience at the Live Work Well Research Centre by Erin Rodenburg 
I am a public health PhD candidate in the Department of Population Medicine which falls under the Ontario Veterinary College here at the University of Guelph. As such, the majority of researchers in my department differ significantly in focus and methodology from myself, a scholar exploring lived experiences of people with disabilities living in Ontario. When I was preparing for my qualifying exam about a year ago, I set out on a mission to find an examiner who had a similar research focus, someone who could provide content feedback. I typed something along the lines of, "disability studies uog" into Google. One of the first hits was Deborah Stienstra, the director of the Live Work Well Centre. After scheduling a meeting, discussing research interests and learning more about the Centre, I wanted to be involved. It seemed like a perfect fit and a group of supportive collaborators. Through something close to luck, I was hired as a graduate research assistant for the Disabilities and Livelihoods in Canada project. I have learned, unlearned and been motivated to broaden my scope in this role. My science/health educational background did not introduce me to terms and approaches such as 'intersectional' and 'livelihoods'. The interview for this position highlighted this gap in my knowledge well. I was asked to describe my understanding of intersectional research. I made something up only later to realize this was a theoretical approach that I should certainly be able to describe… Needless to say, I went home and read as much as I could about intersectionality. Despite this mishap, I have been presented with more opportunities than I thought possible in less than a year to work with accomplished scholars who continue to push my learning and who adhere to some of the most inclusive research practices I have been a part of. 
My grandfather, an engineering professor and one of my favourite friends, was known to frequently be laying down on a couch, hammock, bench or the grass (really anywhere…) with his eyes closed. What I saw as a great time to ask him to do an activity with me, was sometimes met with, "I can't. I am doing research". As a kid, this amount of thinking did not sound or look like an exciting occupation. It's possible that this image stuck with me as going into academia after school was not my plan. I always imagined going into industry in the health sciences field. That was until I was given an opportunity to focus on a topic of choice during my doctoral studies and exposed to the research being done at the Live Work Well Research Centre. I have become excited and passionate about what I work on. I get excited to meet with teams and discuss how we will answer complex questions, and who would best know the experiences we are trying to understand. The Live Work Well Centre has definitely shaped the plan I have for post-graduate life.
Even though the majority of my time at the Centre has been virtual due to our 'new world', I feel I have made some great connections with people who share similar passions and excitement in learning and problem solving. I am grateful everyday that I found this team and that they welcomed me!
Key Words
Student, Graduate Research Assistant
---
Experiences from Lara Haines-Love and Shreya Jadhav
Students play a significant role at the Live Work Well Research Centre. They bring a unique perspective and help us make sure we are reaching students across campus. At the same time, the Centre offers opportunities for undergraduate students to develop their skills, build a network, build a resume, and contribute to research, through work-study positions and research assistantships. 
For this blog post, we asked our former work-study students, Lara Haines-Love and Shreya Jadhav, to share their experiences working at the Centre:  
Lara Haines-Love
Lara Haines-Love is a former undergraduate research assistant at the Live Work Well Research Centre. She is pursuing a B.A.Sc. in Applied Human Nutrition and a minor in Psychology. Her goal is to become a Registered Dietitian working with disabled people. At the Centre, she helped update written materials on disability rights and facilitate events. She enjoys learning about and advocating for the rights of persons with disabilities.   
Shreya Jadhav 
Shreya Jadhav is currently the undergraduate research assistant at the Live Work Well Research Centre. She is doing a double major at Guelph in Criminal Justice & Public Policy, and Psychology. During her spare time, she volunteers with the 121 Royal Canadian Air Cadets in downtown Guelph. She is a pilot for the Schweizer 2-33A glider and enjoys teaching kids aviation.    
"I became interested in the Centre because I wanted to gain experience working as a research assistant before I could finish my undergraduate degree. Specifically, I am currently exploring what I am interested in learning and how I can use that towards choosing the right graduate program for me.  
I am motivated to do my best based on the lessons I have been taught growing up. My family immigrated to Canada with the idea that there would be more opportunities and better education available. That is something my brother and I have grown up listening to, and it reflects who we are today.  
Helping with projects at the Centre has helped enhance my skills, both academically and in my personal life. For example, by working on the Centre's newsletter, I have been able to follow deadlines, use creativity in my writing, and gain technical skills that I wouldn't have had in other ways.  
Helping with projects at the Centre has helped enhance my skills, both academically and in my personal life. 
Also, helping plan events, such as the Centre's lunch and learn series, has helped me connect with other students, staff, and community members. I have been able to broaden my knowledge about campus organizations that I did not know about before. This is especially helpful to me as a student because I can use these resources to better my experience at the University of Guelph.  
Finally, communicating with people from different faculties has given me the chance to learn more about other areas and discover what further interests me.  
A big personal goal I have is to be independent and enjoy whatever I do in the future. This job not only connects with my goals, but also gives me skills I can use in the future. I have learned about teamwork, being independent and working on various projects, interdisciplinary academic research, and being prepared for what's to come next." - Shreya Jadhav
Key Words
Student, Undergraduate, Research Assistant
---

Reading, Watching and Listening Lists
Given that things slow down for some of us in the summer, we want to share reading, watching, and listening recommendations that can open up our world. We start from lived experiences to understand how people live and work together. This space provides people the opportunity to share resources that brings attention to perspectives, experiences and topics that are often neglected or invisible.
---
Recommendations from the Live Work Well Team
For our last Reading, Watching and Listening blog post, we wanted to share some recommendations from the Live Work Well team! Reading is one of the best solutions to a rainy day, cancelled plans or an opportunity to learn something new. Books expose you to new worlds, help with self-improvement and improves your understanding of various topics. We hope that over the last few months, these reading, watching and listening lists have provided you with some insight, comfort and escape from daily challenges. Enjoy!
Reading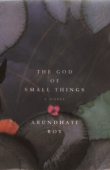 The God of Small Things by Arundhati Roy 
The year is 1969. In the state of Kerala, on the southernmost tip of India, a skyblue Plymouth with chrome tailfins is stranded on the highway amid a Marxist workers' demonstration. Inside the car sit two-egg twins Rahel and Esthappen, and so begins their tale.
Armed only with the invincible innocence of children, they fashion a childhood for themselves in the shade of the wreck that is their family--their lonely, lovely mother, Ammu (who loves by night the man her children love by day), their blind grandmother, Mammachi (who plays Handel on her violin), their beloved uncle Chacko (Rhodes scholar, pickle baron, radical Marxist, bottom-pincher), their enemy, Baby Kochamma (ex-nun and incumbent grandaunt), and the ghost of an imperial entomologist's moth (with unusually dense dorsal tufts).
When their English cousin, Sophie Mol, and her mother, Margaret Kochamma, arrive on a Christmas visit, Esthappen and Rahel learn that Things Can Change in a Day. That lives can twist into new, ugly shapes, even cease forever, beside their river "graygreen." With fish in it. With the sky and trees in it. And at night, the broken yellow moon in it.
Listen to it here [94]
And The Band Played On by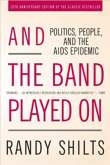 Randy Shilts
Upon it's first publication twenty years ago, And The Band Played on was quickly recognized as a masterpiece of investigative reporting. An international bestseller, a nominee for the National Book Critics Circle Award, and made into a critically acclaimed movie, Shilts' expose revealed why AIDS was allowed to spread unchecked during the early 80's while the most trusted institutions ignored or denied the threat. One of the few true modern classics, it changed and framed how AIDS was discussed in the following years. Now republished in a special 20th Anniversary edition, And the Band Played On remains one of the essential books of our time.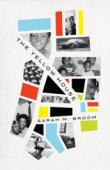 The Yellow House, by Sarah M. Broom
In 1961, Sarah M. Broom's mother Ivory Mae bought a shotgun house in the then-promising neighborhood of New Orleans East and built her world inside of it. It was the height of the Space Race and the neighborhood was home to a major NASA plant--the postwar optimism seemed assured. Widowed, Ivory Mae remarried Sarah's father Simon Broom; their combined family would eventually number twelve children. But after Simon died, six months after Sarah's birth, the Yellow House would become Ivory Mae's thirteenth and most unruly child.
A book of great ambition, Sarah M. Broom's The Yellow House tells a hundred years of her family and their relationship to home in a neglected area of one of America's most mythologized cities. This is the story of a mother's struggle against a house's entropy, and that of a prodigal daughter who left home only to reckon with the pull that home exerts, even after the Yellow House was wiped off the map after Hurricane Katrina. The Yellow House expands the map of New Orleans to include the stories of its lesser known natives, guided deftly by one of its native daughters, to demonstrate how enduring drives of clan, pride, and familial love resist and defy erasure. Located in the gap between the "Big Easy" of tourist guides and the New Orleans in which Broom was raised, The Yellow House is a brilliant memoir of place, class, race, the seeping rot of inequality, and the internalized shame that often follows. It is a transformative, deeply moving story from an unparalleled new voice of startling clarity, authority, and power.
Afropean Notes from Black Europe,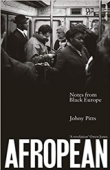 by Johny Pitts
'Afropean. Here was a space where blackness was taking part in shaping European identity ... A continent of Algerian flea markets, Surinamese shamanism, German Reggae and Moorish castles. Yes, all this was part of Europe too ... With my brown skin and my British passport - still a ticket into mainland Europe at the time of writing - I set out in search of the Afropeans, on a cold October morning.'
Afropean is an on-the-ground documentary of areas where Europeans of African descent are juggling their multiple allegiances and forging new identities. Here is an alternative map of the continent, taking the reader to places like Cova Da Moura, the Cape Verdean shantytown on the outskirts of Lisbon with its own underground economy, and Rinkeby, the area of Stockholm that is eighty per cent Muslim. Johny Pitts visits the former Patrice Lumumba University in Moscow, where West African students are still making the most of Cold War ties with the USSR, and Clichy Sous Bois in Paris, which gave birth to the 2005 riots, all the while presenting Afropeans as lead actors in their own story.
Listening
How to be a Girl 
How to be a Girl is an audio podcast about the challenges a mother faces as she raises her transgender daughter. It stars the two of them – a single mom and an eight-year-old "girl with a penis" – as they work together to sort out just what it means to be a girl. This is just a taste of the podcast; full podcast episodes are available on howtobeagirlpodcast.com.
Listen to it here [95]
Nice White Parents 
A new five-part series about building a better school system, and what gets in the way. We know American public schools do not guarantee each child an equal education. Two decades of school reform initiatives have not changed that. But when Chana Joffe-Walt, a reporter, looked at inequality in education, she saw that most reforms focused on who schools were failing: Black and brown kids. But what about who the schools are serving? In this five-part series, she turns her attention to what is arguably the most powerful force in our schools: White parents.
Listen to it here [96]
The Guilty Feminist 
I'm a feminist but… one time I went on a women's rights march, and I popped into a department store to use the loo, and I got distracted trying out face cream. And when I came out the march was gone.
Welcome to The Guilty Feminist, an award-winning podcast and live show hosted by Deborah Frances-White. We're a supportive forum to discuss the big topics all 21st century feminists agree on, whilst confessing our "buts" – the insecurities, hypocrisies and fears that undermine our lofty principles.
Listen to it here [97]
Watching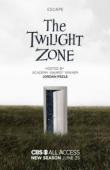 Twilight Zone (2020)
Executive producers Jordan Peele and Simon Kinberg's modern re-imagining of the classic TV series continues the legacy of socially conscious storytelling. The series' second season uses introspection and self-exploration to usher viewers into a dimension filled with endless possibilities.
Key Words
Feminism, Racism, Transgender
---
"All My Relations" Indigenous ways of knowing Reading, Watching, Listening List
Indigenous tradition and culture have been passed down for generations through storytelling and artwork. With this reading, watching, listening list, we seek to bring attention to the unique experiences of Indigenous people that are often overlooked and undervalued. These authors and artists imaginatively engage their readers and viewers with the ways in which colonization, residential schools, and settler policies/practices have influenced their lives, culture, traditions and future. We hope you find something on this list that will inspire and challenge you. Enjoy!
We would like to thank Anna Johnson for providing these recommendations.
Resources
Blogs/Websites
Books/Poetry
Podcasts/Audio
Documentaries
Films
Videos
Reports/Articles
Organizations/Campaigns
Artists/Artwork
Webinars
Blogs Posts/Websites:
A Call to Personal Research: Indigenizing Your Curriculum   [98]
An article from the Canadian Journal for Teacher Research discusses challenges faced by Canadian teachers and how to Indigenize the curriculum. 
 
Indigenous Content Requirements in Canada—A Resource Centre  [99]
This website contains resources relevant to Indigenous course content requirements (ICRs) in Canada.
 
Chelsea Vowel   [100]
Blog by Chelsea Vowel, containing a series of resources that addresses Indigenous myths/misunderstandings, identity, culture, law and more.
Beyond territorial acknowledgments Blog Post (2016) by âpihtawikosisân [101]
This blog post contains information on the Territorial Acknowledgment Guide released by the Canadian Association of University Teachers (CAUT) in 2016. 
What is reconciliation?  [102]
A module provided by the University of Toronto (OISE) that addresses what reconciliation means, how to be an ally and how to think through concrete ways of contributing to social justice and positive change.
Tean and Bannock [103]
A collective blog by Indigenous women and photographers
Indigenous Nationhood (Blog) [104]
Blog by Dr. Pamela Palmater, a Mi'kmaw citizen and member of the Eel River Bar First Nation in northern New Brunswick. She has been a practicing lawyer for 20 years and is currently an Associate Professor and the Chair in Indigenous Governance at Ryerson University
Books/Poetry (both Fiction and Non-Fiction):
First Nations (FN) Books and Poetry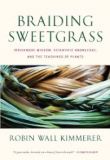 Braiding Sweetgrass: Indigenous Wisdom, Scientific Knowledge and the Teachings of Plants (FN) by Robin Wall Kimmerer
Drawing on her life as an indigenous scientist, and as a woman, Kimmerer shows how other living beings - asters and goldenrod, strawberries and squash, salamanders, algae, and sweetgrass - offer us gifts and lessons, even if we've forgotten how to hear their voices. In reflections that range from the creation of Turtle Island to the forces that threaten its flourishing today, she circles toward a central argument: that the awakening of ecological consciousness requires the acknowledgment andcelebration of our reciprocal relationship with the rest of the living world. For only when we can hear the languages of other beings will we be capable of understanding the generosity of the earth, and learn to give our own gifts in return."
Calling Down the Sky (FN) by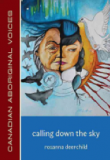 Rosanna Deerchild
"Calling Down the Sky" is a poetry collection that describes deep personal experiences and post generational effects of the Canadian Aboriginal Residential School confinements in the 1950's when thousands of First Nations, Métis, and Inuit children were placed in these schools against their parents' wishes. Many were forbidden to speak their language and practice their own culture. The author portrays how the ongoing impact of the residential schools problem has been felt throughout generations and has contributed to social problems that continue to exist today.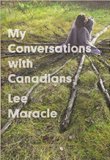 My Conversations with Canadians (FN) by Lee Maracle
In prose essays that are both conversational and direct, Maracle seeks not to provide any answers to these questions she has lived with for so long. Rather, she thinks through each one using a multitude of experiences she's had as a First Nations leader, a woman, a mother, and grandmother over the course of her life. Lee Maracle's My Conversations with Canadians presents a tour de force exploration into the writer's own history and a reimagining of the future of our nation.
Seven Fallen Feathers (FN) by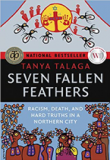 Tanya Talaga
In 1966, twelve-year-old Chanie Wenjack froze to death on the railway tracks after running away from residential school. An inquest was called and four recommendations were made to prevent another tragedy. None of those recommendations were applied. More than a quarter of a century later, from 2000 to 2011, seven Indigenous high school students died in Thunder Bay, Ontario. The seven were hundreds of miles away from their families, forced to leave home and live in a foreign and unwelcoming city. Five were found dead in the rivers surrounding Lake Superior, below a sacred Indigenous site. Jordan Wabasse, a gentle boy and star hockey player, disappeared into the minus twenty degrees Celsius night. The body of celebrated artist Norval Morrisseau's grandson, Kyle, was pulled from a river, as was Curran Strang's. Robyn Harper died in her boarding-house hallway and Paul Panacheese inexplicably collapsed on his kitchen floor. Reggie Bushie's death finally prompted an inquest, seven years after the discovery of Jethro Anderson, the first boy whose body was found in the water.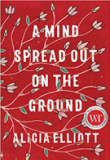 A Mind Spread out on the Ground (FN) by Alicia Elliott
In an urgent and visceral work that asks essential questions about the treatment of Native people in North America while drawing on intimate details of her own life and experience with intergenerational trauma, Alicia Elliott offers indispensable insight into the ongoing legacy of colonialism. She engages with such wide-ranging topics as race, parenthood, love, mental illness, poverty, sexual assault, gentrifcation, writing and representation, and in the process makes connections both large and small between the past and present, the personal and political—from overcoming a years-long battle with head lice to the way Native writers are treated within the Canadian literary industry; her unplanned teenage pregnancy to the history of dark matter and how it relates to racism in the court system; her childhood diet of Kraft Dinner to how systemic oppression is directly linked to health problems in Native communities. 
All Our Relations: Indigenous trauma in the shadow of colonialism (FN) by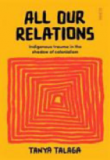 Tanya Talaga
From Northern Ontario to Nunavut, Norway, Brazil, Australia, and the United States, the Indigenous experience in colonised nations is startlingly similar and deeply disturbing. It is an experience marked by the violent separation of Peoples from the land, the separation of families, and the separation of individuals from traditional ways of life -- all of which has culminated in a spiritual separation that has had an enduring impact on generations of Indigenous children. As a result of this colonial legacy, too many communities today lack access to the basic determinants of health -- income, employment, education, a safe environment, health services -- leading to a mental health and youth suicide crisis on a global scale.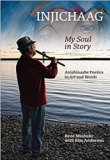 Injichaag: My Soul in Story: Anishinaabe Poetics in Art and Words (FN) by Rene Meshake and Kim Anderson
This book shares the life story of Anishinaabe artist Rene Meshake in stories, poetry, and Anishinaabemowin "word bundles" that serve as a dictionary of Ojibwe poetics. Meshake was born in the railway town of Nakina in northwestern Ontario in 1948, and spent his early years living off-reserve with his grandmother in a matriarchal land-based community he calls Pagwashing. He was raised through his grandmother's "bush university," periodically attending Indian day school, but at the age of ten Rene was scooped into the Indian residential school system, where he suffered sexual abuse as well as the loss of language and connection to family and community. This residential school experience was lifechanging, as it suffocated his artistic expression and resulted in decades of struggle and healing. Now in his twenty-eighth year of sobriety, Rene is a successful multidisciplinary artist, musician and writer. Meshake's artistic vision and poetic lens provide a unique telling of a story of colonization and recovery.
 
Heart Berries (FN) by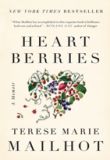 Terese Marie Mailhot
Heart Berries is a powerful, poetic memoir of a woman's coming of age on the Seabird Island Indian Reservation in the Pacific Northwest. Having survived a profoundly dysfunctional upbringing only to find herself hospitalized and facing a dual diagnosis of post traumatic stress disorder and bipolar II disorder; Terese Marie Mailhot is given a notebook and begins to write her way out of trauma. The triumphant result is Heart Berries, a memorial for Mailhot's mother, a social worker and activist who had a thing for prisoners; a story of reconciliation with her father―an abusive drunk and a brilliant artist―who was murdered under mysterious circumstances; and an elegy on how difficult it is to love someone while dragging the long shadows of shame.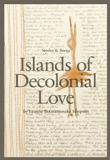 Islands of Decolonial Love: Stories & Songs (FN) by Leanne Betasamosake Simpson
In her debut collection of short stories, Islands of Decolonial Love, renowned writer and activist Leanne Simpson vividly explores the lives of contemporary Indigenous Peoples and communities, especially those of her own Nishnaabeg nation. Found on reserves, in cities and small towns, in bars and curling rinks, canoes and community centres, doctors offices and pickup trucks, Simpson's characters confront the often heartbreaking challenge of pairing the desire to live loving and observant lives with a constant struggle to simply survive the historical and ongoing injustices of racism and colonialism. Told with voices that are rarely recorded but need to be heard, and incorporating the language and history of her people, Leanne Simpson's Islands of Decolonial Love is a profound, important, and beautiful book of fiction. 

 
Mamaskatch (FN) by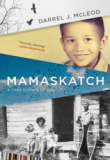 Darrel J. McLeod
Growing up in the tiny village of Smith, Alberta, Darrel J. McLeod was surrounded by his Cree family's history. In shifting and unpredictable stories, his mother, Bertha, shared narratives of their culture, their family and the cruelty that she and her sisters endured in residential school. McLeod was comforted by her presence and that of his many siblings and cousins, the smells of moose stew and wild peppermint tea, and his deep love of the landscape. Bertha taught him to be fiercely proud of his heritage and to listen to the birds that would return to watch over and guide him at key junctures of his life. However, in a spiral of events, Darrel's mother turned wild and unstable, and their home life became chaotic. Sweet and innocent by nature, Darrel struggled to maintain his grades and pursue an interest in music while changing homes many times, witnessing violence, caring for his younger siblings and suffering abuse at the hands of his surrogate father. Meanwhile, his sibling's gender transition provoked Darrel to deeply question his own sexual identity.
 
Inuit Books and Poetry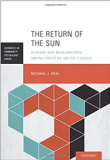 The Return of the Sun: Suicide and Reclamation Among Inuit of Arctic Canada (Inuit)
Based on two decades of participatory action and ethnographic research, The Return of the Sun is a historical and anthropological examination of suicide among Inuit youth in Arctic Canada. Conceptualizing suicide among Inuit as a response to colonial disruption of family and interpersonal relationships and examining how the community has addressed the issue, Kral draws on research from psychology, anthropology, Indigenous studies, and social justice to understand and address this population. 
Life Among the Qallunaat (Inuit) by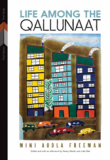 Mini Aodla Freeman
The author was born at Cape Horn Island in James Bay in 1936 and tells of her life and childhood in the North and traditional Inuit culture and her exposure to whites (Qallunaat), residential schools, Christianity, and the world outside her close-knit Inuit family. At age 16 she commenced nurse's training at Ste. Therese School in Fort George and in 1957 went to Ottawa to accept a position as a translator with the Canada Dept. of Northern Affairs and Natural Resources.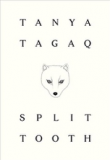 Split Tooth (Inuit) by Tanya Tagao
A girl grows up in Nunavut in the 1970s. She knows joy, and friendship, and parents' love. She knows boredom, and listlessness, and bullying. She knows the tedium of the everyday world, and the raw, amoral power of the ice and sky, the seductive energy of the animal world. She knows the ravages of alcohol, and violence at the hands of those she should be able to trust. She sees the spirits that surround her, and the immense power that dwarfs all of us. When she becomes pregnant, she must navigate all this.
Sanaaq (Inuit) by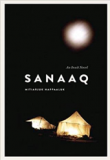 Mitiarjuk Nappaaluk 
Sanaaq is an intimate story of an Inuit family negotiating the changes brought into their community by the coming of the qallunaat, the white people, in the mid-nineteenth century. Composed in 48 episodes, it recounts the daily life of Sanaaq, a strong and outspoken young widow, her daughter Qumaq, and their small semi-nomadic community in northern Quebec. Here they live their lives hunting seal, repairing their kayak, and gathering mussels under blue sea ice before the tide comes in. These are ordinary extraordinary lives: marriages are made and unmade, children are born and named, violence appears in the form of a fearful husband or a hungry polar bear. Here the spirit world is alive and relations with non-humans are never taken lightly. And under it all, the growing intrusion of the qallunaat and the battle for souls between the Catholic and Anglican missionaries threatens to forever change the way of life of Sanaaq and her young family.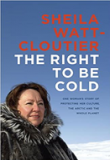 The Right to Be Cold: One Woman's Story of Protecting Her Culture, the Arctic, and the Whole Planet (Inuit) by Shila Watt-Cloutier
The Right to Be Cold is a human story of resilience, commitment, and survival told from the unique vantage point of an Inuk woman who, in spite of many obstacles, rose from humble beginnings in the Arctic community of Kuujjuaq, Quebec—where she was raised by a single parent and grandmother and travelled by dog team in a traditional, ice-based Inuit hunting culture—to become one of the most influential and decorated environmental, cultural, and human rights advocates in the world. The Right to Be Cold explores the parallels between safeguarding the Arctic and the survival of Inuit culture—and ultimately the world—in the face of past, present, and future environmental degradation. 
Métis Books and Poetry
A Recognition of Being: Reconstructing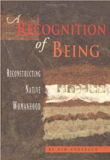 Native Womanhood (Métis)
Over 15 years ago, Kim Anderson set out to explore how Indigenous womanhood had been constructed and reconstructed in Canada, weaving her own journey as a Cree/Métis woman with the insights, knowledge, and stories of the forty Indigenous women she interviewed. The result was A Recognition of Being, a powerful work that identified both the painful legacy of colonialism and the vital potential of self-definition.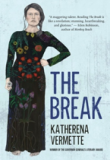 The Break (Métis) by Katerena Vermetta
When Stella, a young Métis mother, looks out her window one evening and spots someone in trouble on the Break — a barren field on an isolated strip of land outside her house — she calls the police to alert them to a possible crime.
From the Ashes: My Story of Being Métis, Homeless, and Finding My Way (Metis)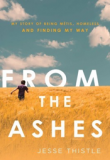 by Jesse Thistle
Abandoned by his parents as a toddler, Jesse Thistle briefly found himself in the foster-care system with his two brothers, cut off from all they had known. Eventually the children landed in the home of their paternal grandparents, but their tough-love attitudes meant conflicts became commonplace. And the ghost of Jesse's drug-addicted father haunted the halls of the house and the memories of every family member. Struggling, Jesse succumbed to a self-destructive cycle of drug and alcohol addiction and petty crime, spending more than a decade on and off the streets, often homeless. One day, he finally realized he would die unless he turned his life around.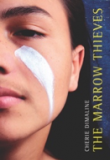 The Marrow Thieves (Metis) by Cherie Dimaline
In a futuristic world ravaged by global warming, people have lost the ability to dream, and the dreamlessness has led to widespread madness. The only people still able to dream are North America's Indigenous people, and it is their marrow that holds the cure for the rest of the world. But getting the marrow, and dreams, means death for the unwilling donors. Driven to flight, a fifteen-year-old and his companions struggle for survival, attempt to reunite with loved ones and take refuge from the "recruiters" who seek them out to bring them to the marrow-stealing "factories."
  
River Woman (Métis) by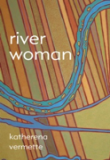 Katherena Vermette
Like the river they speak to, these poems return again and again to the same source in search of new ways to reconstruct what has been lost. Vermette suggests that it's through language and the body — particularly through language as it lives inside the body — that a fragmented self might resurface as once again whole. This idea of breaking apart and coming back together is woven throughout the collection as the speaker revels in the physical pleasures of learning Anishnaabemowin ("the language / I should have already known"), as she contemplates the ongoing negotiation between the natural world and urban structures, and as she finds herself falling into trust with the ones she loves.
 
Other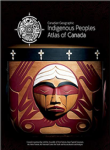 Indigenous Peoples Atlas of Canada by The Royal Canadian Geographical Society/Canadian Geographic
The Royal Canadian Geographical Society, in partnership with Canada's national Indigenous organizations, has created a groundbreaking four-volume atlas that shares the experiences, perspectives, and histories of First Nations, Inuit and Métis peoples. It's an ambitious and unprecedented project inspired by the Truth and Reconciliation Commission's Calls to Action. Exploring themes of language, demographics, economy, environment and culture, with in-depth coverage of treaties and residential schools, these are stories of Canada's Indigenous Peoples, told in detailed maps and rich narratives.
 
Hope Matters by Lee Maracle, Columpa Bobb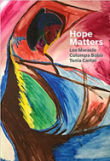 and Tania Carter
Hope Matters, written by multiple award-winner Lee Maracle, in collaboration with her daughters Columpa Bobb and Tania Carter, focuses on the journey of Indigenous people from colonial beginnings to reconciliation.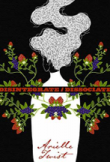 Disintegrate/Dissociate by Arielle Twist
In her powerful debut collection of poetry, Arielle Twist unravels the complexities of human relationships after death and metamorphosis. In these spare yet powerful poems, she explores, with both rage and tenderness, the parameters of grief, trauma, displacement, and identity. Weaving together a past made murky by uncertainty and a present which exists in multitudes, Arielle Twist poetically navigates through what it means to be an Indigenous trans woman, discovering the possibilities of a hopeful future and a transcendent, beautiful path to regaining softness


One Native Life by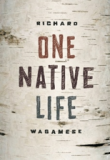 Richard Wagamese
In One Native Life, Wagamese looks back down the road he has travelled in reclaiming his identity and talks about the things he has learned as a human being, a man and an Ojibway in his fifty-two years. Whether he's writing about playing baseball, running away with the circus, attending a sacred bundle ceremony or meeting Pierre Trudeau, he tells these stories in a healing spirit. Through them, Wagamese celebrates the learning journey his life has been.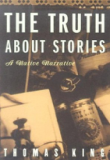 The Truth about Stories by Thomas King
In The Truth About Stories, Native novelist and scholar Thomas King explores how stories shape who we are and how we understand and interact with other people. From creation stories to personal experiences, historical anecdotes to social injustices, racist propaganda to works of contemporary Native literature, King probes Native culture's deep ties to storytelling. With wry humor, King deftly weaves events from his own life as a child in California, an academic in Canada, and a Native North American with a wide-ranging discussion of stories told by and about Indians. 
Colonized Classrooms: Racism, Trauma and Resistance in Post-Secondary Education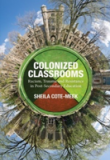 by Sheila Cote-Meek
In Colonized Classrooms, Sheila Cote-Meek discusses how Aboriginal students confront narratives of colonial violence in the postsecondary classroom, while they are, at the same time, living and experiencing colonial violence on a daily basis. Basing her analysis on interviews with Aboriginal students, teachers and Elders, Cote-Meek deftly illustrates how colonization and its violence are not a distant experience, but one that is being negotiated every day in universities and colleges across Canada.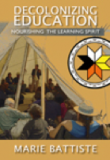 Decolonizing Education: Nourishing the Learning Spirit by Marie Battiste
Drawing on treaties, international law, the work of other Indigenous scholars, and especially personal experiences, Marie Battiste documents the nature of Eurocentric models of education, and their devastating impacts on Indigenous knowledge. Chronicling the negative consequences of forced assimilation and the failure of current educational policies to bolster the social and economic conditions of Aboriginal populations, Battiste proposes a new model of education. She argues that the preservation of Aboriginal knowledge is an Aboriginal right and a right preserved by the many treaties with First Nations.
Visioning a Mi'kmaw Humanities: Indigenizing the Academy by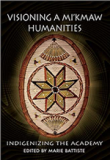 Marie Battiste
In this volume, Mi'kmaw and non-Mi'kmaw scholars, teachers and educators posit an interdisciplinary approach to explicate and animate a Mi'kmaw Humanities. Drawing on the metaphor of a basket as a multilayered metaphor for engaging postsecondary institutions, these essays reveal historical, educational, legal, philosophical, visual and economic frameworks to develop a knowledge protocol that can direct, transform and enrich conventional Humanities within the complex dynamics of territory, energy, stewardship, alterity and consciousness.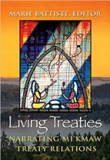 Living Treaties: Narrating Mi'kmaw Treaty Relations Marie Battiste
First Nations, Métis and Inuit lands and resources are tied to treaties and other documents, their relevance forever in dispute. Contributors share how they came to know about treaties, about the key family members and events that shaped their thinking and their activism and life's work.
Cardinal, C., & Sinclair, R. (2018). Ohpikiihaakan-ohpihmeh — Raised somewhere else: A 60s scoop adoptee's story of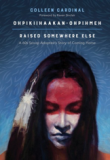 coming home. Fernwood Publishing.
Ohpikiihaakan-ohpihmeh delves into the personal and provocative narrative of Colleen Cardinal's journey growing up in a non- Indigenous household as a 60s Scoop adoptee. Cardinal speaks frankly and intimately about instances of violence and abuse throughout her life, but this book is not a story of tragedy. It is a story of empowerment, reclamation and, ultimately, personal reconciliation. It is a form of Indigenous resistance through truth-telling, a story that informs the narrative on missing and murdered Indigenous women, colonial violence, racism and the Indigenous child welfare system.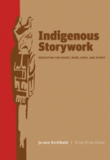 Archibald, Jo-ann [Q'um Q'um Xiiem]. 2008. Indigenous Storywork: Educating, the Heart, Mind, Body and Spirit. Vancouver: UBC Press.
Jo-ann Archibald worked closely with Elders and storytellers, who shared both traditional and personal life-experience stories, in order to develop ways of bringing storytelling into educational contexts. Indigenous Storywork is the result of this research and it demonstrates how stories have the power to educate and heal the heart, mind, body, and spirit. It builds on the seven principles of respect, responsibility, reciprocity, reverence, holism, interrelatedness, and synergy that form a framework for understanding the characteristics of stories, appreciating the process of storytelling, establishing a receptive learning context, and engaging in holistic meaning-making.
 
Asch, Michael, John Borrows, and James Tully, eds. 2018. Resurgence and Reconciliation: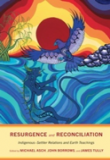 Indigenous—Settler Relations and Earth Teachings.
Resurgence and Reconciliation is multi-disciplinary, blending law, political science, political economy, women's studies, ecology, history, anthropology, sustainability, and climate change. Its dialogic approach strives to put these fields in conversation and draw out the connections and tensions between them. By using "earth-teachings" to inform social practices, the editors and contributors offer a rich, innovative, and holistic way forward in response to the world's most profound natural and social challenges. This timely volume shows how the complexities and interconnections of resurgence and reconciliation and the living earth are often overlooked in contemporary discourse and debate.
Green, Joyce, ed. 2017. Making Space for Indigenous Feminism. Halifax: Fernwood Publishing.
The first edition of Making Space for Indigenous Feminism proposed that Indigenous feminism was a valid and indeed essential theoretical and activist position, and introduced a roster of important Indigenous feminist contributors. This new edition builds on the success and research of the first and provides updated and new chapters that cover a wide range of some of the most important issues facing Indigenous peoples today: violence against women, recovery of Indigenous self-determination, racism, misogyny and decolonization. Specifically, new chapters deal with Indigenous resurgence, feminism amongst the Sami and in Aboriginal Australia, neoliberal restructuring in Oaxaca, Canada's settler racism and sexism, and missing and murdered Indigenous women and girls in Canada.
 
Kovach, Margaret. 2009. Indigenous Methodologies. Characteristics, Conversations, and Contexts. Toronto: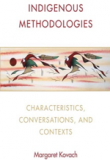 University of Toronto Press.
Kovach includes topics such as Indigenous epistemologies, decolonizing theory, story as method, situating self and culture, Indigenous methods, protocol, meaning-making, and ethics. In exploring these elements, the book interweaves perspectives from six Indigenous researchers who share their stories, and also includes excerpts from the author's own journey into Indigenous methodologies. Indigenous Methodologies is an innovative and important contribution to the emergent discourse on Indigenous research approaches and will be of use to graduate students, professors, and community-based researchers of all backgrounds - both within the academy and beyond.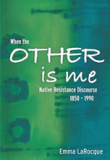 LaRoque, Emma. 2010. When the Other is Me. Native Resistance Discourse 1850-1990. Winnipeg, MB: University of Manitoba Press.
In When the Other is Me, LaRocque brings a metacritical approach to Native writing, situating it as resistance literature within and outside the postcolonial intellectual context. She outlines the overwhelming evidence of dehumanization in Canadian historical and literary writing, its effects on both popular culture and Canadian intellectual development, and Native and non-Native intellectual responses to it in light of the interlayered mix of romanticism, exaggeration of Native difference, and the continuing problem of internalization that challenges our understanding of the colonizer/colonized relationship.
 
Lawrence, Bonita. 2004. "Real" Indians and Others: Mixed-blood Urban Native Peoples and Indigenous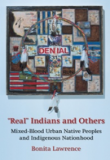 Nationhood. Vancouver: UBC Press
In "Real" Indians and Others, Lawrence draws on the first-person accounts of thirty Toronto residents of Aboriginal descent, as well as archival materials, sociological research, and her own urban Native heritage and experiences. She sheds light on the Canadian government's efforts to define Native identity through the years by means of the Indian Act and shows how policies such as residential schooling, loss of Indian status, and adoption have affected Native identity. Lawrence looks at how Native people with "Indian status" react and respond to "nonstatus" Native people and how reserve-based and other federally recognized Native people attempt to impose an identity on urban Native people. Drawing on extensive interviews, she describes the devastating loss of community that has resulted from identity legislation and how urban Native people have wrestled with their past and current identities. Lawrence also addresses the future and explores the forms of nation-building that can reconcile the differences in experiences and distinct agendas of urban and reserve-based Native communities.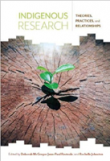 McGregor, Derborah, Restoule, Jean-Paul, and Rochelle Johnston, eds. 2018. Indigenous Research. Theories, Practices, and Relationships. Toronto, ON: Canadian Scholars.
Scholars understand what Indigenous research is, but how we practice Indigenous research ethically and respectfully in Canada is under exploration. This ground-breaking edited collection provides readers with concrete and in-depth examples of how to overcome the challenges of Indigenous research with respect to Indigenous worldviews, epistemologies, and ontology. In collaboration with their communities, and with guidance from Elders and other traditional knowledge keepers, each contributor links their personal narrative of Indigenous research to current discussions and debates. Accessible in nature, this interdisciplinary research tool is an essential read for all students and scholars in Indigenous Studies, as well as in the education, anthropology, sociology, and history research methodology classroom.
 
Tuhiwai Smith, Linda. 2012. Decolonizing Methodologies Research and Indigenous Peoples. 2nd ed.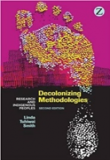 London: Zed Books.
To the colonized, the term "research" is conflated with colonialism; academic research steeped in imperialism remains a painful reality. This essential volume explores intersections of imperialism and research - specifically, the ways in which imperialism is embedded in disciplines of knowledge and tradition as "regimes of truth." Concepts such as "discovery" and "claiming" are discussed and an argument presented that the decolonization of research methods will help to reclaim control over indigenous ways of knowing and being.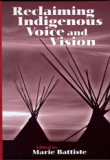 Battiste, Marie (Ed.). 2000. Reclaiming Indigenous Voice and Vision. Vancouver: UBC Press.
This book seeks to clarify postcolonial Indigenous thought beginning at the new millennium. It represents the voices of the first generation of global Indigenous scholars and converges those voices, their analyses, and their dreams of a decolonized world. -- Marie Battiste, Author. The essays in Reclaiming Indigenous Voice and Vision spring from an International Summer Institute held in 1996 on the cultural restoration of oppressed Indigenous peoples. The contributors, primarily Indigenous, unravel the processes of colonization that enfolded modern society and resulted in the oppression of Indigenous peoples.
Coulthard, Glen Sean. 2014. Red Skin White Masks. Rejecting the Colonial Politics of Recognition.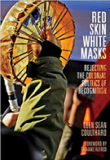 Minneapolis: University of Minnesota Presagra.
In a work of critically engaged political theory, Glen Sean Coulthard challenges recognition as a method of organizing difference and identity in liberal politics, questioning the assumption that contemporary difference and past histories of destructive colonialism between the state and Indigenous peoples can be reconciled through a process of acknowledgment. Beyond this, Coulthard examines an alternative politics—one that seeks to revalue, reconstruct, and redeploy Indigenous cultural practices based on self-recognition rather than on seeking appreciation from the very agents of colonialism.
 
Wilson, Shawn. 2008. Research is Ceremony. Indigenous Research Methods. Winnipeg: MB Fernwood Publishing
Indigenous researchers are knowledge seekers who work to progress Indigenous ways of being, knowing and doing in a modern and constantly evolving context. This book describes a research paradigm shared by Indigenous scholars in Canada and Australia and demonstrates how this paradigm can be put into practice. Relationships don't just shape Indigenous reality, they are our reality. Indigenous researchers develop relationships with ideas in order to achieve enlightenment in the ceremony that is Indigenous research. Indigenous research is the ceremony of maintaining accountability to these relationships. For researchers to be accountable to all our relations, we must make careful choices in our selection of topics, methods of data collection, forms of analysis and finally in the way we present information. 
 
Podcasts/audio: 
 
Stories from the land   [105]
In this episode of Stories From The Land we feature the erotic hilarity of Anishinaabe poet, writer and academic, Geraldine King. Geraldine brilliantly reminds us that there is no love in colonialism, that decolonization starts with our bodies, and that NDN's love to laugh!
All My Relations [106]
The podcast came from a desire to have more Indigenous voices accessible in mainstream media—both Matika and Adrienne are surrounded every day in life and work by brilliant Native folks who are fighting and resisting settler colonialism, while also celebrating and uplifting their communities and cultures. The majority of Americans never see this side of Indian Country, and instead only see stereotypical Hollywood Indians set in the historic past or sad, dark poverty porn. We want to offer an alternative, to move beyond bland stereotypes and misrepresentations, and engage in the messy, beautiful, and complicated parts of being Indigenous. We want this space to be for everyone—for Native folks to laugh, to hear ourselves reflected, and give us a chance to think deeper about some of the biggest issues facing our communities, and for non-Native folks to listen and learn. 
The Secret Life of Canada [107]
The Secret Life of Canada is a history podcast about the country you know and the stories you don't. 
Metis in Space  [108]
From a decolonial perspective, the hosts Molly and Chelsea review Sci-Fi movies or television episodes featuring Indigenous peoples, tropes and themes.
The Legacy of Idle No More put InFocus [109] (January 22, 2020)  
Join host Melissa Ridgen as she puts the news, viewers want to see "in focus", providing in-depth analysis to give the 'story behind the story'. Informational and educational, InFocus provides a detailed examination of the issues affecting our communities
Coffee with my Ma   [110]
My radical activist mother Kahentinetha Horn tells me stories of her very long adventurous life, always with the sense of humour that carried herthrough.
Unreserved [111] 
Unreserved is the radio space for Indigenous community, culture, and conversation. Host Rosanna Deerchild takes you straight into Indigenous Canada, from Halifax to Haida Gwaii, from Shamattawa to Ottawa, introducing listeners to the storytellers, culture makers and community shakers from across the country.
Four Directions Teachings  [112]
FourDirectionsTeachings.com is a visually stunning audio narrated resource for learning about Indigenous knowledge and philosophy from five diverse First Nations in Canada.
Documentaries: 
nîpawistamâsowin: We Will Stand Up  [113]
On August 9, 2016, a young Cree man named Colten Boushie died from a gunshot to the back of his head after entering Gerald Stanley's rural property with his friends. The jury's subsequent acquittal of Stanley captured international attention, raising questions about racism embedded within Canada's legal system and propelling Colten's family to national and international stages in their pursuit of justice. Sensitively directed by Tasha Hubbard, nîpawistamâsowin: We Will Stand Up weaves a profound narrative encompassing the filmmaker's own adoption, the stark history of colonialism on the Prairies, and a vision of a future where Indigenous children can live safely on their homelands
Kanehsatake 270 Years of Resistance  [114]
In July 1990, a dispute over a proposed golf course to be built on Kanien'kéhaka (Mohawk) lands in Oka, Quebec, set the stage for a historic confrontation that would grab international headlines and sear itself into the Canadian consciousness. Director Alanis Obomsawin—at times with a small crew, at times alone—spent 78 days behind Kanien'kéhaka lines filming the armed standoff between protestors, the Quebec police and the Canadian army. Released in 1993, this landmark documentary has been seen around the world, winning over a dozen international awards and making history at the Toronto International Film Festival, where it became the first documentary ever to win the Best Canadian Feature award. Jesse Wente, Director of Canada's Indigenous Screen Office, has called it a "watershed film in the history of First Peoples cinema."
We were Children  [115]
In this feature film, the profound impact of the Canadian government's residential school system is conveyed through the eyes of two children who were forced to face hardships beyond their years. As young children, Lyna and Glen were taken from their homes and placed in church-run boarding schools, where they suffered years of physical, sexual and emotional abuse, the effects of which persist in their adult lives. We Were Children gives voice to a national tragedy and demonstrates the incredible resilience of the human spirit.
Sisters and Brothers   [116]
In a pounding critique of Canada's colonial history, this short film draws parallels between the annihilation of the bison in the 1890s and the devastation inflicted on the Indigenous population by the residential school system.
Films: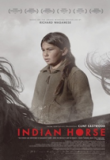 Indian Horse
In the late 1950's Ontario, eight-year-old Saul Indian Horse is torn from his Ojibway family and committed to one of the notorious Catholic Residential Schools. In this oppressive environment, Saul is denied the freedom to speak his language or embrace his Indigenous heritage while he witnesses horrendous abuse at the hands of the very people entrusted with his care. Despite this, Saul finds salvation in the unlikeliest of places and favourite winter pastime -- hockey. Fascinated by the game, he secretly teaches himself to play, developing a unique and rare skill. He seems to see the game in a way no other player can. His talent leads him away from the misery of the school, eventually leading him to the Pros. But the ghosts of Saul's past are always present, and threaten to derail his promising career and future. Forced to confront his painful past, Saul draws on the spirit of his ancestors and the understanding of his friends to begin the process of healing.
The Body Remembers Where the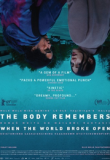 World Broke Open 
In an audacious act of heroism and kindness, Áila (Elle-Máijá Tailfeathers) chooses to console a young woman she finds barefoot and sobbing in the streets. She soon discovers that Rosie (Violet Nelson) has just escaped an assault by her boyfriend. Compelled to take action, Áila chooses to bring Rosie into her home and, over the course of the evening, the two women explore the after-effect of this traumatic event.
Videos: 
Youth Voices & the TRC: 5 years later, are we any closer? (APTN News)   [117]
Today marks the fifth anniversary of the release of the Truth and Reconciliation Commission's report. APTN News and Canadian Roots Exchange are sharing youth perspectives and looking at how the TRC has changed Canada.
Reconciliation and Education: Starleigh Grass (TEDxWestVancouverED)  [118]
Lessons to remember before thinking about, talking about and teaching about residential schools and reconciliation.
Sixties Scoop: More Than Sorry [119]
Alberta Government apologized to families affected by the 60s scoop, in which families were removed and placed in non-Indigenous homes.
Picking up the Pieces: The Making of the Witness Blanket  [120]
The Witness Blanket stands as a national monument to recognize the atrocities of the Indian residential school era, honour the children, and symbolize ongoing reconciliation.
Senator Murray Sinclair: The truth is hard. Reconciliation is harder. [121]
Keynote speech at CCPA-BC's 20th Anniversary Gala: Senator (and former Justice) Murray Sinclair was the Chair of the Indian Residential Schools Truth and Reconciliation Commission (TRC). He was the first Indigenous judge appointed in Manitoba, and is a current member of the Canadian senate. His talk comes at an opportune time for British Columbia, as we seek to understand how best to implement the TRC's recommendations.
Reports/Articles:
Royal Commission on Aboriginal Peoples. 1996. Bridging the Cultural Divide. Ottawa: Ministry of Supply and Service Canada. [122]
The Report of the Royal Commission on Aboriginal Peoples (RCAP) concerns government policy with respect to the original historical nations of this country. Those nations are important to Canada, and how Canada relates to them defines in large measure its sense of justice and its image in its own eyes and before the world.
Truth and Reconciliation Commission of Canada. 2015. Truth and Reconciliation Commission of Canada: Calls to Action. Winnipeg: Truth and Reconciliation Commission of Canada. [123]
In order to redress the legacy of residential schools and advance the process of Canadian reconciliation, the Truth and Reconciliation Commission makes the following calls to action.
Cranley Glass, Kathleen, and Joseph Kaufert. 2007. "Research Ethics Review and Aboriginal Communities Values: Can the Two be Reconciled?" Journal of Empirical Research on Human Research Ethics: An International Journal 2(20: 25-40. [124]
Debassige, Brent. 2010. "Re-conceptualizing Anishinaabe Mino-Bimaadiziwin (the Good Life) as Research Methodology: A Spirit-Centred Way in Anishinaabe Research" Canadian Journal of Native Education 33(1): 11-28. [125]
Over the past two decades, North American and international indigenous researchers, policy makers and communities have identified key issues of relevance to them, but ignored by most institutional or university-based RECs. They critique the current research review structure, and propose changes on a variety of levels in an attempt to develop more community sensitive research ethics review processes. In doing so, they have emphasized recognition of collective rights including community consent. Critics see alternative policy guidelines and community-based review bodies as challenging the current system of ethics review. We examine the process and content of these frameworks and ask how this contrasts with emerging Aboriginal proposals for community-based research ethics review. We follow this with recommendations on how current REC review models might accommodate the requirements of both communities and RECs.
Voices of Our Sisters in Spirit: A Report to Families and Communities [126]
This is a second edition of Voices of Our Sisters In Spirit, originally published in November 2008. The second edition includes new life stories of Debbie Sloss, Georgina Papin and Terrie Ann Dauphinais. The stories of Amber, Nina and Daleen include new messages, updates, photos and poems from their families. Tashina General and Tiffany Morrison are included as stolen and missing sisters and information has been added to Claudette Osborne"s missing alerts, as well as Gladys Tolley"s memorium. Also, included in the second edition is an expanded research framework, updated research results as of March 31, 2009 and reports on communications and education highlights. We conclude with interim Sisters In Spirit trends and recommendations developed to address the serious levels of violence against Aboriginal women and girls in Canada. 
Reclaiming Power and Place [127]
The National Inquiry's Final Report reveals that persistent and deliberate human and Indigenous rights violations and abuses are the root cause behind Canada's staggering rates of violence against Indigenous women, girls and 2SLGBTQQIA people. The two volume report calls for transformative legal and social changes to resolve the crisis that has devastated Indigenous communities across the country.
The Final Report is comprised of the truths of more than 2,380 family members, survivors of violence, experts and Knowledge Keepers shared over two years of cross-country public hearings and evidence gathering. It delivers 231 individual Calls for Justice directed at governments, institutions, social service providers, industries and all Canadians. As documented in the Final Report, testimony from family members and survivors of violence spoke about a surrounding context marked by multigenerational and intergenerational trauma and marginalization in the form of poverty, insecure housing or homelessness and barriers to education, employment, health care and cultural support. Experts and Knowledge Keepers spoke to specific colonial and patriarchal policies that displaced women from their traditional roles in communities and governance and diminished their status in society, leaving them vulnerable to violence.
Organizations/Campaigns: 
Assembly of First Nations [128]
The Assembly of First Nations (AFN) is a national advocacy organization representing First Nation citizens in Canada, which includes more than 900,000 people living in 634 First Nation communities and in cities and towns across the country.
Congress of Aboriginal Peoples [129]
The Congress of Aboriginal Peoples (CAP) is one of five National Indigenous Organizations recognized by the Government of Canada. Founded in 1971 as the Native Council of Canada (NCC), the organization was originally established to represent the interests of Métis and non-status Indians. Reorganized and renamed in 1993, CAP has extended its constituency to include all off-reserve status and non-status Indians, Métis and Southern Inuit Aboriginal Peoples, and serves as the national voice for its provincial and territorial affiliate organizations. CAP also holds consultative status with the United Nations Economic and Social Council (ECOSOC), which facilitates its participation on international issues of importance to Indigenous Peoples.
Inuit Tapiriit Kanatami [130]
The national representational organization protecting and advancing the rights and interests of Inuit in Canada.
Métis Nation [131]
The Métis emerged as a distinct Indigenous people and nation in the historic Northwest during the late 18th century. The historic Métis Nation Homeland encompasses the Prairie Provinces of Manitoba, Saskatchewan and Alberta and extends into contiguous parts of Ontario, British Columbia, the Northwest Territories and the northern United States. In 1870 the Métis Provisional Government of Louis Riel negotiated the entry of the Red River Settlement into Confederation as the Province of Manitoba. The Métis Nation is represented at the national and international levels by the Métis National Council which receives its mandate and direction from its Governing Members, the democratically elected governments of the Métis Nation within the five westernmost provinces.
Native Women's Association of Canada [132]
The Native Women's Association of Canada (NWAC) is a National Indigenous Organization representing the political voice of Indigenous women, girls and gender diverse people in Canada, inclusive of First Nations on and off reserve, status and non-status, disenfranchised, Métis and Inuit. An aggregate of Indigenous women's organizations from across the country, NWAC was founded on the collective goal to enhance, promote and foster the social, economic, cultural and political well-being of Indigenous women within their respective communities and Canada societies. 
A Voice for Indigenous Women's Issues [133]
The Ontario Native Women's Association (ONWA) is a not for profit organization to empower and support all Indigenous women and their families in the province of Ontario through research, advocacy, policy development and programs that focus on local, regional and provincial activities. 
Ontario Federation of Indigenous Friendship Centres [134]
The Friendship Centre vision is to improve the quality of life for Indigenous people living in an urban environment by supporting self-determined activities which encourage equal access to and participation in Canadian society and which respect Indigenous cultural distinctiveness.
We Matter Campaign [135]
We Matter is an Indigenous youth-led and nationally registered organization dedicated to Indigenous youth support, hope and life promotion. Our work started with the We Matter Campaign – a national multi-media campaign in which Indigenous role models, youth, and community members from across Canada submit short videos, written and artistic messages sharing their own experiences of overcoming hardships, and communicating with Indigenous youth that no matter how hopeless life can feel, there is always a way forward.
The First Nations Health Authority [136]
The First Nations Health Authority (FNHA) works to reform the way health care is delivered to BC First Nations through direct services and collaboration with provincial partners. The FNHA is governed by and serves BC First Nations individuals and communities.
Indigenous Corporate Training Inc. [137]
The ICT mission is to provide training to get everyone Working Effectively with Indigenous Peoples® in their day-to-day jobs and lives. We do this by providing a safe training environment for learners to acquire the knowledge, skills, and attitude required to be effective.
Centre for First Nations Governance [138]
The Centre for First Nations Governance is a non-profit organization that supports First Nations as they develop effective self- governance. We are a leader in this field and the only organization in Canada dedicated strictly to First Nations governance. We are guided by the traditional values of respect, trust, honesty and recognition. Our facilitators are trained, experienced Aboriginal professionals.
Canadian Research Data Centre Network [139]
Some of the research undertaken with data available through the CRDCN is related to Indigenous Peoples. This section was developed to help you find relevant news, publications, and videos.
A First Nations Profiles Interactive Map [140]
Centre for Indigenous Envrionmental Resources [141]
We work with Indigenous communities to build environmental capacity.  We educate, conduct research, and build skills to assist Indigenous communities in taking action to solve the environmental problems that affect their lands and waters. We learn with, teach, and connect Indigenous communities and organizations with the resources they need to achieve their goals.
Legacy of Hope Foundation [142]
We are a national Indigenous charitable organization with the mandate to educate and create awareness and understanding about the Residential School System, including the intergenerational impacts such as the removal of generations of Indigenous children from their families, including the Sixties Scoop, the post-traumatic stress disorders that many First Nations, Inuit, and Métis continue to experience, all while trying to address racism, foster empathy and understanding and inspire action to improve the situation of Indigenous Peoples today. The LHF supports the ongoing healing process of Residential School Survivors, and their families and seeks their input on projects that honour them.
Native Earth Performing Arts [143]
Native Earth Performing Arts is Canada's oldest professional Indigenous theatre company. Currently in our 37th year, we are dedicated to creating, developing and producing professional artistic expressions of the Indigenous experience in Canada.
First Nations Confederacy of Cultural Education Centres [144]
The First Nations Confederacy of Cultural Education Centres (FNCCEC) is a non-profit national organization comprising of over fifty Cultural Education Centres which are located in every part of the country and represents the language and cultural diversity among First Nations.
Woodland Cultural Centre [145]
Woodland Cultural Centre serves to preserve and promote Indigenous history, art, language and culture. We welcome you to visit and learn with us as we bring the story of the Haudenosaunee people of the Eastern Woodlands to life through innovative exhibitions and programs.
Gwich'in Renewable Resource Board [146]
The Gwich'in Renewable Resources Board (GRRB) was established under the guidance of the Gwich'in Comprehensive Land Claim Agreement (GCLCA) to be the main instrument of wildlife, fish and forest management in the Gwich'in Settlement Area (GSA). The powers and responsibilities of the Board are detailed in Chapters 12 & 13, Vol.1 of the Agreement.
Artists/Artwork: 
Artistic Impressions: National Inquiry into Murdered and Missing Indigenous Women and Girls [147]
The National Inquiry is honoured to share some of the hundreds of artistic expressions gifted throughout the Truth Gathering Process.
WITNESSES: Art and Canada's Indian Residential Schools [148]
This exhibition was occasioned by a gathering, the Dialogue on the History and Legacy of the Indian Residential Schools, held at the University of British Columbia First Nations House of Learning on November 1, 2011. At the conclusion of the daylong meeting, Chief Robert Joseph asked those of us present if we could act to raise awareness of the history and legacy of the residential schools. Thus, the idea of the present exhibition came to be – as a response to a request. An exhibition of art seemed a way to bring the issues around residential schools to a broad audience, while considering the impact of the schools on art itself
Wabimeguil Fine Art [149]
The artist uses many materials, such as ink, pastels, pencil drawings and acrylic to create images depicting ceremonies, dreams and big sky country.
Christi Belcourt [150]
Christi Belcourt is a Michif (Métis) visual artist with a deep respect for Mother Earth, the traditions and the knowledge of her people.  In addition to her paintings she is also known as a community based artist, environmentalist and advocate for the lands, waters and Indigenous peoples. 
An Inside Look at the Work of Sioux Artist Maxine Noel [151]
From the internal creative process to the creation itself, art is an extension of healing and community-building for Maxine Noel.
Red Works  [152]
Nadya Kwandibens is Anishinaabe (Ojibwe) from the Animakee Wa Zhing #37 First Nation in northwestern Ontario. She is a self-taught portrait and events photographer and has travelled extensively across Canada for over 10 years. Red Works is a dynamic photography company empowering contemporary Indigenous lifestyles and cultures through photographic essays, features, and portraits.
Dorset Fine Arts [153]
At the Kinngait Studios, this creativity has been channelled into the making of images that represent the Inuit way of life. We southerners call it art, but interestingly, there is no equivalent word in Inuktitut. One of the words used for art in Inuktitut is isumanivi, which means "your own thoughts." In the early years, when drawing was a new and unfamiliar task, people would frequently ask, "what should I draw?," and the answer was, "whatever comes to mind," or isumanivi - think your own thoughts.
Rene Meshake  [154]
He works to fuse Ojibwe and English words into his stories, poetry and spoken word performances, Rene communicates his Ojibwe spiritual heritage to the contemporary world.
Daphne Odjig  [155]
Daphne Odjig is a Canadian artist of Aboriginal ancestry. She was born September 11,1919 and raised on the Wikwemikong Unceded Indian Reserve on Manitoulin Island (Lake Huron), Ontario
Bearclaw Gallery [156]
The Bearclaw Gallery in Edmonton, Alberta carries a diverse selection of Canadian First Nations, Metis and Inuit art including paintings, stone sculptures, wood carvings, clay works, jewelry, craft and gifts. The gallery features works by internationally acclaimed First Nations artists Daphne Odjig, Norval Morrisseau, Alex Janvier, Jane Ash Poitras, Maxine Noel, (all of whom are recipients of the Order of Canada), Roy Thomas,  Jim Logan, Aaron Paquette, Jason Carter, Linus Woods and many others.
Dawn Oman  [157]
Dawn is a self taught First Nations Artist, born in Yellowknife, NT. She is a direct descendant of Chief Snuff of the Yellow Knifes, one of the signers of the original Treaty 8 with the Government of Canada
Loretta Gould  [158]
I'm a Mi'kmaq Artist from a little Community called Waycobah 1st Nation, Cape Breton NS. I'm a stay at home mom that loves painting, married with 6 kids, been married since 1994. Creating Art is not a competition its comes From the heart.
Dorothy Francis  [159]
Depicting Canada's aboriginal peoples, particularly the Inuit of the far north, developed into a life-long passion for Francis, resulting in more than 500 images rendered in acrylic, pastel, watercolour and oil. While her works reflect the authenticity of her subjects, it is the unique sensitivity and appreciation for the grace in day-to-day life, exhibiting a light-hearted joyfulness, that have caused her work to be widely published and sought after around the world.
Francis Dick  [160]
Francis Dick was born in in 1959 in 'Ya̱lis' (Alert Bay). She is from the Musǥa̱'makw Dzawada̱'enux̱w or, Four Tribes of Kingcome Inlet, and descends from the Kawadelakala (Supernatural Wolf). In 1994, Francis was initiated Hamatsa. Her work depicts her Kwakwaka'wakw heritage by blending social awareness and cultural values in a contemporary NorthWest coast style. Francis' work is not limited to any one medium.  She is prolific with acrylics, wood carvings, jewelry design and glass etchings.  Her art is not bound by the constraints of expectations; she creates her visions as she wants them to be seen.
Richard Shorty  [161]
Northern Tuchone artist Richard Shorty was born In Whitehorse Yukon in 1959. Currently living in Vancouver, he often returns home to visit his family.
Webinars: 
Racism, Reconciliation, and Indigenous Cultural Safety  [162]
Cultural Safety in the Classroom: Addressing Anti-Indigenous Racism in Education Settings  [163]
Key Words
Indigenous, Residential Schools, Colonization, Addiction, Abuse, Traditions, Culture
---
Integrating Care and Livelihoods Reading, Watching, Listening List
Integrating care in our lives requires us to consider our families, friends, livelihoods and living environments. With this list, we explore the ways in which care can bind individuals and communities together, especially when facing the unknown during times such as these. By telling their experiences, these authors, artists and activists describe what it means to give and receive care, through exploring complex social relationships.
Reading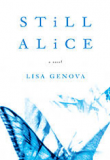 Still Alice by Lisa Genova
Alice Howland is proud of the life she has worked so hard to build. A Harvard professor, she has a successful husband and three grown children. When Alice begins to grow forgetful at first she just dismisses it, but when she gets lost in her own neighborhood she realizes that something is terribly wrong. Alice finds herself in the rapid downward spiral of Alzheimer's disease. She is only 50 years old. The disease takes hold swiftly, and it changes Alice's relationship with her family and the world.
How to Say It to Seniors: Closing the Communication Gap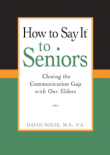 with Our Elders by David Solie
In How to Say It(r) to Seniors, geriatric psychology expert David Solie offers help in removing the typical communication blocks many experiences with the elderly. By sharing his insights into the later stages of life, Solie helps in understanding the unique perspective of seniors, and provides the tools to relate to them.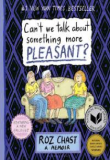 Can't We Talk about Something More Pleasant?: A Memoir by Roz Chast
In her first memoir, Roz Chast brings her signature wit to the topic of aging parents. Spanning the last several years of their lives and told through four-color cartoons, family photos, and documents, and a narrative as rife with laughs as it is with tears, Chast's memoir is both comfort and comic relief for anyone experiencing the life-altering loss of elderly parents.
Medicine Stories: Essays for Radicals by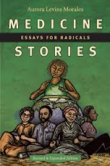 Aurora Levins Morales
Aurora Levins Morales weaves together insights and lessons learned over a lifetime of activism to offer a new theory of social justice. Calling for a politics of integrity that recognizes the complicated wholeness of individual and collective lives, Levins Morales delves among the interwoven roots of multiple oppressions, exposing connections, crafting strategies, and uncovering the wellsprings of resilience and joy.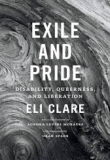 Exile and Pride: Disability, Queerness, and Liberation by Eli Clare
Exile and Pride is essential to the history and future of disability politics. Eli Clare's revelatory writing about his experiences as a white disabled genderqueer activist/writer established him as one of the leading writers on the intersections of queerness and disability and permanently changed the landscape of disability politics and queer liberation. With a poet's devotion to truth and an activist's demand for justice, Clare deftly unspools the multiple histories from which our ever-evolving sense of self unfolds. His essays weave together memoir, history, and political thinking to explore meanings and experiences of home: home as place, community, bodies, identity, and activism. Here readers will find an intersectional framework for understanding how we actually live with the daily hydraulics of oppression, power, and resistance. 
Human Rights and the Care of the Self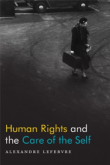 by Alexandre Lefebvre
In Human Rights and the Care of the Self Alexandre Lefebvre turns this assumption on its head, showing how the value of human rights also lies in enabling ethical practices of self-transformation. Drawing on Foucault's notion of "care of the self," Lefebvre turns to some of the most celebrated authors and activists in the history of human rights–such as Mary Wollstonecraft, Henri Bergson, Eleanor Roosevelt, and Charles Malik–to discover a vision of human rights as a tool for individuals to work on, improve, and transform themselves for their own sake. This new perspective allows us to appreciate a crucial dimension of human rights, one that can help us to care for ourselves in light of pressing social and psychological problems, such as loneliness, fear, hatred, patriarchy, meaninglessness, boredom, and indignity.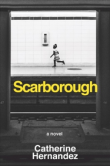 Scarborough by Catherine Hernandez
Scarborough is a low-income, culturally diverse neighborhood east of Toronto, the fourth largest city in North America; like many inner city communities, it suffers under the weight of poverty, drugs, crime, and urban blight. Scarborough the novel employs a multitude of voices to tell the story of a tight-knit neighborhood under fire: among them, Victor, a black artist harassed by the police; Winsum, a West Indian restaurant owner struggling to keep it together; and Hina, a Muslim school worker who witnesses first-hand the impact of poverty on education.
And then there are the three kids who work to rise above a system that consistently fails them: Bing, a gay Filipino boy who lives under the shadow of his father's mental illness; Sylvie, Bing's best friend, a Native girl whose family struggles to find a permanent home to live in; and Laura, whose history of neglect by her mother is destined to repeat itself with her father.
The Unlikely Pilgrimage of Harold Fry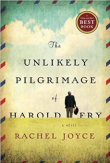 by Rachel Joyce
Recently retired, sweet, emotionally numb Harold Fry is jolted out of his passivity by a letter from Queenie Hennessy, an old friend, who he hasn't heard from in twenty years. She has written to say she is in hospice and wanted to say goodbye. Leaving his tense, bitter wife Maureen to her chores, Harold intends a quick walk to the corner mailbox to post his reply but instead, inspired by a chance encounter, he becomes convinced he must deliver his message in person to Queenie--who is 600 miles away--because as long as he keeps walking, Harold believes that Queenie will not die. So without hiking boots, rain gear, map or cell phone, one of the most endearing characters in current fiction begins his unlikely pilgrimage across the English countryside. Along the way, strangers stir up memories--flashbacks, often painful, from when his marriage was filled with promise and then not, of his inadequacy as a father, and of his shortcomings as a husband. Ironically, his wife Maureen, shocked by her husband's sudden absence, begins to long for his presence. Is it possible for Harold and Maureen to bridge the distance between them? And will Queenie be alive to see Harold arrive at her door?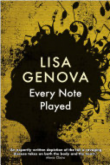 Every Note Played by Lisa Genova
An accomplished concert pianist, Richard has already suffered many losses in his life: the acrimonious divorce from his ex-wife, Karina; the estrangement of his daughter, Grace; and now, a devastating diagnosis. ALS. The relentlessly progressive paralysis of ALS begins in the cruellest way possible - in his hands. As Richard becomes more and more locked inside his body and can no longer play piano or live on his own, Karina steps in as his reluctant caregiver.
Paralysed in a different way, Karina is trapped within a prison of excuses and blame, stuck in an unfulfilling life as an after-school piano teacher, afraid to pursue the path she abandoned as a young woman. As Richard's muscles, voice and breath fade, the two struggle to reconcile their past before it's too late.
When Breath becomes Air by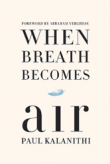 Paul Kalanithi
At the age of thirty-six, on the verge of completing a decade's worth of training as a neurosurgeon, Paul Kalanithi was diagnosed with stage IV lung cancer. One day he was a doctor treating the dying, and the next he was a patient struggling to live. And just like that, the future he and his wife had imagined evaporated. When Breath Becomes Air chronicles Kalanithi's transformation from a naïve medical student "possessed," as he wrote, "by the question of what, given that all organisms die, makes a virtuous and meaningful life" into a neurosurgeon at Stanford working in the brain, the most critical place for human identity, and finally into a patient and new father confronting his own mortality.
Watching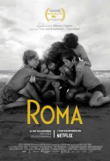 Roma
Roma follows the story of an Indigenous live-in maid/child caregiver of an affluent family in Mexico City. The film follows Cleo, the protagonist, and her affluent employer and their difficulties in their romantic relationships simultaneously. Roma explores how intersections of ethnicity, gender, and class interplay with experiences, options, and choices of both domestic workers and employers.  
This Is Us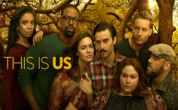 Kevin, Kate and Randall, three siblings, go through unique personal struggles at different intervals of life as they try to find happiness and get over a tragedy in their past.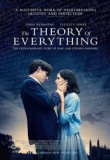 The Theory of Everything 
After Cambridge University astrophysics student Stephen Hawking (Eddie Redmayne) is diagnosed with amyotrophic lateral sclerosis (ALS), also known as Lou Gehrig's disease, he turns reclusive. But literature student Jane Wilde (Felicity Jones) falls in love with him and decides to marry him when she finds out Stephen only has two years to live. Jane eventually delays her own goals to become a full-time caregiver for Stephen. Felicity Jones' role shows the emotional side of caregiving. Managing caregiver guilt, stress and exhaustion can be difficult, but it's important for caregivers to replenish before taking care of others.
Life Itself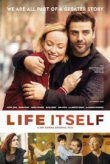 Pulitzer Prize-winning film critic Roger Ebert is one of history's most commendable social commentators and an inspiring model of a life well-lived. Although his head and neck malignancy robbed Ebert of his commanding speech, the famed historian and author never lost his voice in influencing his diverse audience. Based on Ebert's bestselling memoir "Life Itself," the documentary portrays how to combat cancer with help from a network of family and friends.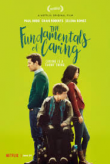 The Fundamentals of Caring
A writer (Paul Rudd) retires after a personal tragedy and becomes a disabled teen's caregiver. When the two embark on an impromptu road trip, their ability to cope is tested as they start to understand the importance of hope and friendship.
The Perks Of Being A Wallflower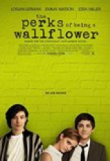 Socially awkward Charlie (Logan Lerman) starts high school isolated and anxious. Luckily, he becomes friends with a group of charismatic seniors, including Sam (Emma Watson) and Patrick (Ezra Miller). His friends bring joy to his life, but his inner turmoil reaches a high when they prepare to leave for college. As the film goes on, we learn more about Charlie's mental health journey—from his stay in a psychiatric hospital to the details of a childhood trauma. This coming-of-age movie does an exemplary job of showing the highs and lows of growing up with mental illness.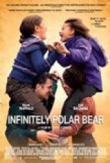 Infinitely Polar Bear 
Cam (Mark Ruffalo), a father with bipolar disorder, becomes the sole caregiver for his two daughters while his wife (Zoe Saldana) goes away to graduate school. Throughout the movie, Cam faces many challenges that make it difficult for him to take care of his daughters. However, despite the severity of his condition (and some unique parenting methods that accompany it), Cam learns that he is a good father who cares deeply for his family. Infinitely Polar Bear is a very meaningful portrayal of how families can be impacted by mental illness.
Listening
Podcast: White Lie Living – Self Care
Marti Hannon from World Changer Consulting joined me, the Reluctant Ringmaster from the Caregiving Circus, and our special guest from White Lie Living. Meet Roberto A. DiPietrantonio, a self-proclaimed traveler and former family caregiver as he gives us his unique perspective on self-care. The unique component of our discussion with be the point of view of each host. Marti works mostly with caregivers that are taking care of someone with dementia and I mostly interacts with my autistic child. Stay tuned as we work through what it means to go through the journey in a healthy and happy way.
Listen here [164]
Podcast: Life is a Sacred Journey 
"Life is a Sacred Journey" is designed to share with caregivers and others the many aspects of aging. Micheal Pope, CEO, believes that everyone must contribute if change is to come about. Recent topics include: a Caribbean adventure for family caregivers, dismantling ageism, and coping with the daily stress of caregiving.
Listen here [165]
    
Podcast: Coping with Grief and Finding Joy during COVID-19
In this episode, Host, Micheal Pope, will be reflecting on how we can balance grief and joy in these times of uncertainty. Whatever you are feeling right now, it's valid. We are all just doing the best we can. So much is being lost amid the COVID-19 global pandemic. We have lost our routines and many freedoms. Many people have lost their jobs. We have lost the ability to visit freely with one another and, in some cases, to go outside our homes. And some people have lost their lives while others have lost the opportunity to be with people who are dying or grieving. One of the lasting legacies of this pandemic can be an increased ability to support one another in our grief.
Listen here [166]
Podcast Series: Caregiving and Agine
Agewyz – Caregiving guru Jana Panarites engages with unsung heroes — people caring for family members, friends, and relatives amid the demands of their own lives – plus experts in the field of aging and people using film, theater, and other media to creatively address major health issues, foster dialogue, and challenge widespread assumptions about aging. Recent topics include: Autism, Alzheimer's and caring for aging parents. 
Listen here [167]
Resources
Online Caregiver Support Group
Countries around the world are actively working to contain the COVID-19 pandemic. One strategy is social distancing or avoiding interaction with others. While this strategy is necessary, it can contribute to feelings of isolation and loneliness. This is true for family caregivers and the person they support. Please join this online caregiver support group created by the Ontario Caregiver Organization (OCO) to offset any support groups you may not be able to visit in your community during this time. Discussion will be driven by caregivers (ordinary people who provide physical and emotional support to a family member, partner, friend or neighbour) to discuss issues of highest importance to caregivers with facilitation by an OCO staff person.
Visit their website here [168]
Young Caregivers Association
Young Caregivers Association is the leader in service, awareness and empowerment for young carers and their families across Canada.
Visit their website here [169]
Blogs
The Ontario Caregiver Organization Blog
The Ontario Caregiver Organization is inspired by caregivers, their stories and their unique experiences, and uses the caregiver voice to inform our work.
Visit their blog here [170]
Key Words
Caring, Caregiver, Livelihoods, Disability, Racism, Domestic violence, Death of a child
---
Displacement, Emergence and Change Reading List
Everyone deserves to live a life free from poverty and a chance to thrive. Billions of people around the world don't have enough money to pay for food, housing, clean water, access to health care or education. In this reading, watching, and listening list, the authors and creators illustrate the many challenges people face as a result of capitalism, colonialism, inequality and poverty. This list provides many great resources on social movements, recognizing and resisting settler colonialism, homelessness and housing precarities. Readers will gain a deeper insight to the importance of understanding how communities respond to displacement to ensure families, livelihoods and living environments thrive.
Recommendations provided by Laura Pin, a Postdoctoral Researcher at the University of Guelph.
Reading
Housing Justice in Unequal Cities - Edited by Ananya Roy and Hilary Malson (2019)
Rooted in radical social movements knowledge, the editors argue that housing justice also requires a commitment to research justice, endeavoring to build epistemologies and methodologies that are accountable to communities that are on the frontlines of banishment and displacement.
Read it here [171]
Poor Housing A Silent Crisis - Edited by Josh Brandon and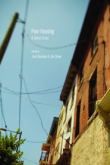 Jim Silver (2017)
This edited collection about the affordable housing crisis in Canada offers both critique and alternatives. A central theme in the collection is that the private, for-profit housing market cannot meet the housing needs of low-income Canadians, and, therefore, governments must intervene and provide subsidies.
Read it here [172]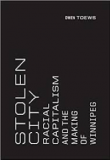 Stolen City: Racial Capitalism and the Making of Winnipeg - By Owen Toews (2018)
Through a combination of historical and contemporary analysis this book shows how settler colonialism, as a mode of racial capitalism, has made and remade Winnipeg and the Canadian Prairie West over the past one hundred and fifty years.
Evicted - By Matthew Desmond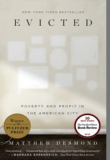 (2016)
This book made a splash, partly because of the way it plays with genre using a narrative approach to follow eight families in Milwaukee as they navigated the housing system. The main text focuses on the experiences of each family, while the footnotes are crammed with discussions of academic references. 
Watching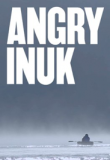 [173]Angry Inuk - Directed By: Alethea Arnaquq-Baril 
Displacement, colonialism, and the fight to stay all tackled in this documentary about the Inuk seal hunt, that is beautiful, humorous, and sad. 
Watch it here  [173]
Listening
Housing Journal Podcast - "The Best Housing Research from the Best Taylor and Francis Housing Journals"
For the truly housing policy nerd. What this podcast lacks in creative branding, it makes up for in utility, featuring interviews and discussions of the latest housing research.
Listen to it here  [174]
Ear Hustle (Podcast)
Carceral systems play a huge role in displacement and the production of housing precarity. This podcast is produced by people currently and formerly incarcerated in San Quentin prison, and talks about daily life inside the prison and stories from the outside, post-incarceration
Listen to it here [175]
Displaced (Podcast)
The world is facing the largest displacement crisis since World War II as numerous humanitarian emergencies rage on. On Displaced, members of the International Rescue Committee take a deep dive on three major themes: the future of war, refugee resettlement, and displacement from climate change.
Listen to it here [176]
Interactive
The Story of Africville - Canadian Human Rights Museum [177]
(Interactive Exhibit)
Black people have lived in Nova Scotia since before the founding of Halifax in 1749. However, it was only after the American Revolution, in the late 1700s and early 1800s, that large groups of Black settlers began to arrive in the province. Many of them were former enslaved people who had been promised freedom and land in Nova Scotia, but when they arrived, they encountered white settlers who viewed them as inferior.
Because of racism, Black settlers were pushed to the margins of society and forced to live on the most inhospitable land. Despite this, they persevered, developing strong, vibrant communities. Africville was one such place.
BTTM FDRS - By Ben Passmore, Ezra Claytan Daniels [178]
(Graphic Novel)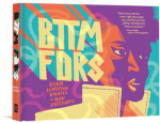 Once a thriving working-class neighborhood on Chicago's south side, the "Bottomyards" is now the definition of urban blight. When an aspiring fashion designer and her image-obsessed BFF descend upon the hood in search of cheap rent, they discover something far more seductive... and deadly. This Afrofuturist graphic novel explores gentrification and cultural appropriation with a clever blend of horror and humor. 
Resources
Homeless Hub - Canadian Observatory on Homelessness [179]
The Homeless Hub is a web-based research library and information centre focusing on research on unhoused people. They also include information on methodology and ethics for researchers working with unhoused or underhoused constituencies.
Housing Justice in #UnequalCities Network [180]
A research coordination network that brings together research communities whose work analyzes key geographies of housing precarity (evictions, homelessness, displacement, segregation, informal settlements) and examines established and emergent practices of housing justice (eviction blockades, community land trusts, housing cooperatives and commons, tenant organizing, homeless unions, social rent, land value tax). 
Migratory Notes (Blog) [181]
Migratory Notes is a smart weekly guide to rapidly changing immigration issues for journalists, policymakers, lawyers, academics, advocates, and immigrants themselves.
Guelph-Wellington Task Force for Poverty Elimination  [182]
With the goal of taking local action and advocate for system and policy change to address the root causes of poverty, GWTPE has a wealth of research on housing, poverty and food-insecurity in the City of Guelph and Wellington County.
Key Words
Displacement, Colonialism, Poverty, Homelessness, Inequalities
---
Disabilities, Access and Inclusion Reading, Watching, Engagement List
A disability lens explores the relationship between bodies and the social environment. With this list, we dive deep into disability culture, exploring the assumptions and exclusions of what how we think about being normal, independent, and healthy. These authors, artists, and activists rethink access and justice by imagining a world that values all bodies. By telling their stories of discrimination and resistance, they explore how their disability experiences are shaped by gender, race, sexuality, and geography. Enjoy!
Reading: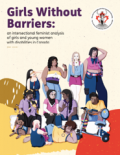 1. DisAbled Women's Network of Canada, Girls Without Barriers: Intersectional feminist analysis of girls and young women with disabilities in Canada (2020) https://dawncanada.net/media/uploads/page_data/page-64/girls_without_barriers.pdf [183]
Girls Without Barriers is a project led by the DisAbled Women's Network of Canada, with the objective of reporting what is known on the rights, needs, and experiences of diverse girls and young women with disabilities, and address the gaps in order to promote their full participation in girl-serving programs in Canada. Using an intersectional analysis, the report dresses a comprehensive, yet not exhaustive, picture of the systemic dynamics that erase girls and young women with disabilities from human rights framework, statistical analyses, violence-prevention programs, schooling policies and practices, etc. @DAWNCanada analyses the systemic oppressions that shape the lives of Indigenous, racialized, rural, and gender/sexual diverse girls and young women with disabilities, and those living at the intersection of multiple oppressions. This is ground-breaking work in Canada, leading a path for promoting the full participation of all girls and young women with disabilities. 
2. Alice Wong, Disability Visibility: First-Person Stories From the 21st Century (2020)
One in five people in the United States lives with a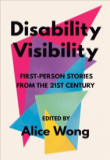 disability. Some disabilities are visible, others less apparent—but all are underrepresented in media and popular culture. Now, just in time for the thirtieth anniversary of the Americans with Disabilities Act, activist Alice Wong brings together this urgent, galvanizing collection of contemporary essays by disabled people. From Harriet McBryde Johnson's account of her debate with Peter Singer over her own personhood to original pieces by authors like Keah Brown and Haben Girma; from blog posts, manifestos, and eulogies to Congressional testimonies, and beyond: this anthology gives a glimpse into the rich complexity of the disabled experience, highlighting the passions, talents, and everyday lives of this community. It invites readers to question their own understandings. It celebrates and documents disability culture in the now. It looks to the future and the past with hope and love.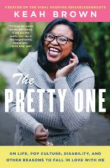 3. Keah Brown, The Pretty One: On Life, Pop Culture, Disability, Other Reasons to Fall in Love with Me (2019) 
In The Pretty One, Brown gives a contemporary and relatable voice to the disabled—so often portrayed as mute, weak, or isolated. With clear, fresh, and light-hearted prose, these essays explore everything from her relationship with her able-bodied identical twin (called "the pretty one" by friends) to navigating romance; her deep affinity for all things pop culture—and her disappointment with the media's distorted view of disability; and her declaration of self-love with the viral hashtag #DisabledAndCute.
4. Leah Lakshmi Piepzna-Samarasinha, Care Work: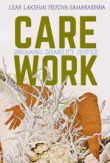 Dreaming of Disability Justice (2018)
In this collection of essays, Lambda Literary Award–winning writer and longtime activist and performance artist Leah Lakshmi Piepzna-Samarasinha explores the politics and realities of disability justice, a movement that centers the lives and leadership of sick and disabled queer, trans, Black, and brown people, with knowledge and gifts for all. Care Work is a mapping of access as radical love, a celebration of the work that sick and disabled queer/people of color are doing to find each other and to build power and community, and a tool kit for everyone who wants to build radically resilient, sustainable communities of liberation where no one is left behind. Powerful and passionate, Care Work is a crucial and necessary call to arms.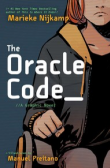 5. DC, The Oracle  Code, Graphic Novel (2019) trailer: https://www.youtube.com/watch?v=9s0ZicTDQ0U [184]
After a gunshot leaves her paralyzed, Barbara Gordon enters the Arkham Center for Independence, where Gotham's teens undergo physical and mental rehabilitation. Now using a wheelchair, Barbara must adapt to a new normal, but she cannot shake the feeling that something is dangerously amiss. Within these walls, strange sounds escape at night; patients go missing; and Barbara begins to put together pieces of what she believes to be a larger puzzle. But is this suspicion simply a result of her trauma? Fellow patients try to connect with Barbara, but she pushes them away, and she'd rather spend time with ghost stories than participate in her daily exercises. Even Barbara's own judgment is in question. In The Oracle Code, universal truths cannot be escaped, and Barbara Gordon must battle the phantoms of her past before they swarm her future.
6. Alison Kafer, Feminist, Crip, Queer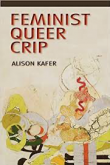 (2013)
In Feminist, Queer, Crip Alison Kafer imagines a different future for disability and disabled bodies. Challenging the ways in which ideas about the future and time have been deployed in the service of compulsory able-bodiedness and able-mindedness, Kafer rejects the idea of disability as a pre-determined limit. She juxtaposes theories, movements, and identities such as environmental justice, reproductive justice, cyborg theory, transgender politics, and disability that are typically discussed in isolation and envisions new possibilities for crip futures and feminist/queer/crip alliances. This bold book goes against the grain of normalization and promotes a political framework for a more just world.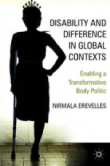 7. Disability and Difference in Global Contexts: Enabling a Transformative Body Politic, Nirmala Erevelles (2011) 
This text proposes a relational analysis to understand disability within a global context; theorizes disability in critical relationship to race, gender, and sexuality within the context of transnational capitalism. This is an interdisciplinary text that spans the humanities and the social sciences in the areas of social theory, cultural studies, social and educational policy, feminist ethics and theories of citizenship. From education to sociology and even poetry theory, disability studies is a growing discipline that offers a unique critique of our standards of normalcy and acceptance in our society; interest in this topic, among all fields of research will continue to increase and it is important that we include books with this focus on our lists. 
Watching:
1. Crip Camp: A Disability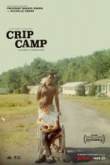 Revolution, Netflix https://cripcamp.com/ [185]
Down the road from Woodstock, a revolution blossomed at a ramshackle summer camp for teenagers with disabilities, transforming their lives and igniting a landmark movement.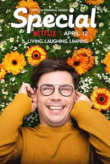 2. Special, Netflix
A young gay man with cerebral palsy branches out from his insular existence in hopes of finally going after the life he wants. 
3. Love on the Spectrum,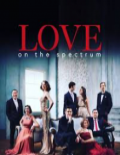 Netflix
Finding love can be hard for anyone. For young adults on the autism spectrum, exploring the unpredictable world of dating is even more complicated.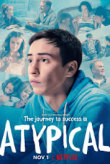 4. Atypical, Netflix
When a teen on the autism spectrum decides to get a girlfriend, his bid for more independence puts his family on a path of self-discovery. 
5. Speechless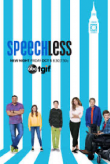 Maya DiMeo is the mom who will do anything for her husband, Jimmy, and kids Ray, Dylan, and JJ, her eldest son with cerebral palsy. As we move into the new school year, the DiMeos, who have always been on the search to find the right school support for JJ, are faced with a new and unfamiliar reality. The DiMeo kids are going to continue at the same school! This is unchartered territory for the DiMeos but, as always, they will find a fun balance in everything they do while adjusting to the concept of becoming actual members of a community.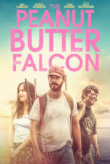 6. The Peanut Butter Falcon (2019)
The Peanut Butter Falcon tells the story of Zak (Zack Gottsagen), a young man with Down syndrome, who runs away from a residential nursing home to follow his dream of attending the professional wrestling school of his idol, The Salt Water Redneck (Thomas Haden Church). A strange turn of events pairs him on the road with Tyler (Shia LaBeouf), a small time outlaw on the run, who becomes Zak's unlikely coach and ally. Together they wind through deltas, elude capture, drink whisky, find God, catch fish, and convince Eleanor (Dakota Johnson), a kind nursing home employee charged with Zak's return, to join them on their journey. 
Blog: 
1. Mia Mingus, Leaving Evidence, https://leavingevidence.wordpress.com/about-2/ [186]
We must leave evidence. Evidence that we were here, that we existed, that we survived and loved and ached. Evidence of the wholeness we never felt and the immense sense of fullness we gave to each other. Evidence of who we were, who we thought we were, who we never should have been. Evidence for each other that there are other ways to live--past survival; past isolation.
2. Leaving Evidence is a blog by Mia Mingus. Disability Visibility Project, ADA 30 in Color, https://disabilityvisibilityproject.com/ada30/ [187]
#ADA30InColor: a series of original essays on the past, present, and future of disability rights and justice by disabled BIPOC (Black, Indigenous, People of Color) writers.
3. Disability Justice Network of Ontario, https://www.djno.ca/blog [188]
The Disability Justice Network of Ontario (DJNO) aims to build a just and accessible Ontario, wherein people with disabilities: Have personal and political agency, Can thrive and foster community, Build the power, capacity, and skills needed to hold people, communities, and institutions responsible for the spaces they create
Engage:
1. Crip Camp: The Official Virtual Experience,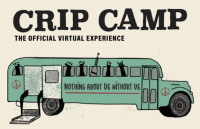 https://cripcamp.com/officialvirtualexperience/ [189]
The Crip Camp Impact Campaign is inviting all grassroots activists and advocates to join us this summer for a virtual camp experience featuring trailblazing speakers from the disability community. All are welcome, you do not need any activism experience to participate. The virtual camp runs every Sunday at 2 pm PST/5 pm EST from May 17th to August 30th for one and a half hours each. 
Key Words
Disability, Autism, Cerebral Palsy, Inclusion
---
LGBTQ2S+ Life, Culture and History
This summer update your reading, watching, listening lists to include stories of people from the LGBTQ2S+ community. For many LGBTQ2S+ folks, books, movies, tv shows and podcasts may be a resource they turn to for connection, understanding, and entertainment. These resources about the LGBTQ2S+ experience have the power to educateand empower their audiences, making us question what we take for granted in our relationships and social world. Queerness opens up possibilities to explore the relationship between desires, identity, and relationship, and disrupts the binary between biology and culture, and between men and women. This list provides readers the opportunity to learn about Queer Theory and to engage with personal experiences of coming out, self-discovery and creating an identity and community,, providing a vital opportunity for self-reflection and allyship for readers.
Reading
1. Joy at Work by Kondo & Sonenshein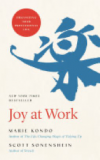 The workplace is a magnet for clutter and mess. Who hasn't felt drained by wasteful meetings, disorganized papers, endless emails, and unnecessary tasks? These are the modern-day hazards of working, and they can slowly drain the joy from work, limit our chances of career progress, and undermine our well-being. There is another way. In Joy at Work, bestselling author and Netflix star Marie Kondo and Rice University business professor Scott Sonenshein offer stories, studies, and strategies to help you eliminate clutter and make space for work that really matters. Using the world-renowned KonMari Method and cutting-edge research, Joy at Work will help you overcome the challenges of workplace mess and enjoy the productivity, success, and happiness that come with a tidy desk and mind.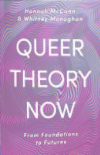 2. Queer Theory Now by McCann and Monaghan
This short textbook provides an introduction to queer theory, exploring its key genealogies and terms as well as its application across various academic disciplines and to contemporary life more generally. The authors engage with a wide range of developments in queer theory thinking including discussions of identity politics, transgender theory, intersectionality, post-colonial theory, Indigenous studies, disability studies, affect theory, and more. In offering an updated reflection on the present tensions that queer theory must negotiate, as well as its unfolding future(s), Queer Theory Now is an ideal resource for anyone starting out on their queer theory journey; for students who want to get a grasp of the basic concepts, for teachers looking for a textbook for their queer theory course, or for scholars who want a quick go-to resource for key queer theory ideas and terms.
3. Teaching to Transgress Bell Hooks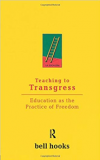 In Teaching to Transgress, Bell Hooks--writer, teacher, and insurgent black intellectual--writes about a new kind of education, education as the practice of freedom. Teaching students to "transgress" against racial, sexual, and class boundaries in order to achieve the gift of freedom is, for hooks, the teacher's most important goal. Bell Hooks speaks to the heart of education today: how can we rethink teaching practices in the age of multiculturalism? What do we do about teachers who do not want to teach, and students who do not want to learn? How should we deal with racism and sexism in the classroom?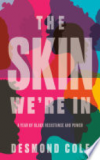 4. The Skin We're In by Desmond Cole
Both Cole's activism and journalism find vibrant expression in his first book, The Skin We're In. Puncturing the bubble of Canadian smugness and naive assumptions of a post-racial nation, Cole chronicles just one year—2017—in the struggle against racism in this country. It was a year that saw calls for tighter borders when Black refugees braved frigid temperatures to cross into Manitoba from the States, Indigenous land and water protectors resisting the celebration of Canada's 150th birthday, police across the country rallying around an officer accused of murder, and more. 
5. Disrupting Queer Inclusion by Dryden and Lenon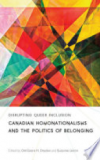 Canadian Homonationalisms and the Politics of Belonging seeks to unsettle the assumption that inclusion equals justice. The contributors detail how the fight for acceptance engenders complicity in a system that fortifies white supremacy, furthers settler colonialism, advances neoliberalism, and props up imperialist mythologies. They do this by highlighting the uneven relationships produced by normative articulations of sexual citizenship in a wide range of contexts – in prisons, at Pride House, Pride marches, fetish fairs, and the feminist porn awards – as well as within the laws and regulations governing marriage, hate crimes, citizenship, blood donation, and refugee claims.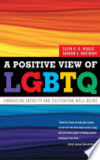 6. A Positive view of LGBTQ by Riggle and Rostosky
A Positive View of LGBTQ2S+ starts a new conversation about the strengths and benefits of Lesbian, Gay, Bisexual, Transgender, and Queer (LGBTQ2S+) identities. Positive LGBTQ2S+ identities are affirmed through inspiring firsthand accounts. Focusing on how LGTBQ-identified individuals can cultivate a sense of wellbeing and a personal identity that allows them to flourish in all areas of life, the authors explore a variety of themes. Through personal stories from people with a variety of backgrounds and gender and sexual identities, readers will learn more about expressing gender and sexuality; creating strong and intimate relationships; exploring unique perspectives on empathy, compassion, and social justice; belonging to communities and acting as role models and mentors; and, enjoying the benefits of living an authentic life. Providing exercises in each chapter, the book offers those who identify as LGBTQ2S+ and those who support and love them, as well as those seeking to better understand them, an opportunity to explore and appreciate these identities.
7. Any Other Way: How Toronto Got Queer Stephanie Chambers and Jane Farrow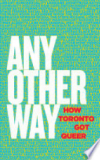 Toronto is home to multiple and thriving queer communities that reflect the dynamism of a global city. Any Other Way is an eclectic and richly illustrated local history that reveals how these individuals and community networks have transformed Toronto from a place of churches and conservative mores into a city that has consistently led the way in queer activism, not just in Canada but internationally. From the earliest pioneers to the parades, pride and politics of the contemporary era, Any Other Way draws on a range of voices to explore how the residents of queer Toronto have shaped and reshaped one of the world's most diverse cities.

Watching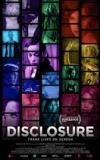 1. Disclosure (Netflix)
Disclosure: Trans Lives on Screen is a 2020 American documentary film, directed and produced by Sam Feder. The film follows an in-depth look at Hollywood's depiction of transgender people and the impact of their stories on transgender lives and American culture.
2. Legendary (HBO)
Pulling from the underground ballroom community, voguing teams, called "Houses," compete in dance challenges and showcase fashions for chance to win a cash prize. Divas will battle on voguing teams called "houses," with the chance to win a cash prize in ballsy fashion and dance challenges to ultimately achieve "Legendary" status.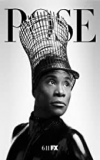 3. Pose (FX)
Set in the 1980s, Pose is a dance musical that explores the juxtaposition of several segments of life and society in New York: the ball culture world, the rise of the luxury Trump-era universe and the downtown social and literary scene. 
4. Special (Netflix)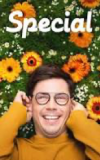 Actor-writer Ryan O'Connell stars in this semi-autobiographical series based on his memoir. He plays Ryan, a gay man with cerebral palsy who decides to do away with his identity as an accident victim and go after the life that he wants. After years of dead-end internships, blogging in his pajamas and mainly communicating through text, Ryan figures out how to take his life from bleak to chic as he gets ready to start limping toward adulthood. O'Connell serves as an executive producer on the comedy series, along with "The Big Bang Theory" star Jim Parsons.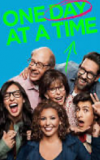 5. One Day at a Time (Netflix, Pop)
This comedy-drama is inspired by Norman Lear's 1975 series of the same name. This time around, the series follows the life of Penelope, a newly single Army veteran, and her Cuban-American family, as they navigate the ups and downs of life. Now a nurse, Penelope is raising two strong-willed children. When faced with challenges, Penelope turns to her "old-school" mother, and her building manager, who has become an invaluable confidant. The series offers a contemporary take on what life looks like in both good and bad times, and how loved ones can help make it all worthwhile.
6. Schitt's Creek (CBC; Netflix)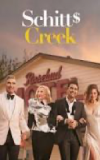 When rich video-store magnate Johnny Rose and his family suddenly find themselves broke, they are forced to leave their pampered lives to regroup in Schitt's Creek.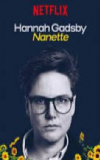 7. Hanna Gadsby - Nanette (Netflix) 
Nanette is a live comedy performance written and performed by Australian comedian Hannah Gadsby, which debuted in 2017. The work includes social commentary, evocative speech punctuated by comedy and emotive narration of Gadsby's life, learnings and what her story offers to the world.
Listening
1. Still Processing: Becoming [190]
Still Processing is about how different cultural artifacts, past and present, affect how we relate to the world around us. Covering topics as varied as Beyonce at Coachella to BBQ in a quickly gentrifying Brooklyn, their chemistry and the intimacy of their discourse will hook you in.
2. LGBTQ&A: Roxane Gay: How to Write About Love [191]
Roxane Gay talks about why it's so difficult to write about love and says that when it comes to writing about her own relationships, she doesn't do it. She prefers to keep "the best parts" of her life private. She also talks about being a "soft butch", her place in the queer canon, and her top-secret Channing Tatum project. LGBTQ&A is hosted by Jeffrey Masters and produced by The Advocate magazine.
3. Season 1: Episode 1: Sylvia Rivera - Making Gay History | LGBTQ2S+ Oral Histories from the Archive [192]
A never before heard conversation with trans icon, self-described "drag queen," and Stonewall uprising veteran Sylvia Rivera. Sylvia relives that June 1969 night in vivid detail and describes her struggle for recognition in the movement.
4. OFTV 5: The Trans Howard Hughes One From the Vaults [193]
On this episode of OFTV, we'll discuss the long life of eccentric FTM multimillionaire Reed Erickson - the architect of modern trans healthcare.
5. OFTV 18 - Stormé Weather: One From the Vaults [194]
In this episode of OFTV, we take a look at the Black drag king at the centre of the Stonewall Rebellion. Long thought to have thrown the first punch, this butch spent her life defending the lesbian of the VIllage.
6. 1.01: Pilot (1 of 2): To L And Back: An L Word Podcast [195]
On our very first episode of "To L and Back," Kristin and Riese dig into our own relationships to this wonderful lesbian program and then plummet into The L Word's first hour of groundbreaking television (with our leather bracelets on), in which Jenny moves to L.A. and Bette and Tina scour the town for viable sperm.
7. S4E1: Earning That Private Island (w/ Suze Orman): Bad With Money With Gaby Dunn [196]
Gaby faces off with fellow queer money lady Suze Orman, to learn about how Suze got her start and eventually became one of the most successful financial gurus of our time. They talk about the basics of saving, about financial abuse, and about the sportfishing Suze enjoys... on her own private island.
Key Words
Reading, Intersectionality, Education, LGBTQ2S+, Queer Theory
---
Books for Thought 
Summer is here. Don't you love all the green all around us? When was the last time you read a good book? As the COVID-19 outbreak continues and we are not able to travel, we can delve into books to be transported in another time and space. A good book can provide insight, comfort, or an escape from daily challenges. While many of us are also staying home more, reading can offer great entertainment as well.
Reading has a number of benefits. For example, you can learn about new and interesting topics and reduce your stress. We, at the Centre, want to help you get your reading list started. To do that, we asked people around campus to share their suggestions in terms of good readings for the Summer. Here are their suggestions: 
1. "I'm Afraid of Men" by Vivek Shraya 
Vivek Shraya has reason to be afraid. Throughout her life she's endured acts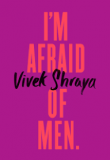 of cruelty and aggression for being too feminine as a boy and not feminine enough as a girl. In order to survive childhood, she had to learn to convincingly perform masculinity. As an adult, she makes daily compromises to steel herself against everything from verbal attacks to heartbreak.
Now, with raw honesty, Shraya delivers an important record of the cumulative damage caused by misogyny, homophobia, and transphobia, releasing trauma from a body that has always refused to assimilate. I'm Afraid of Men is a journey from camouflage to a riot of colour and a blueprint for how we might cherish all that makes us different and conquer all that makes us afraid.
~ Suggested by Jarred Sanchez-Cacnio, Sexual and Gender Diversity Advisor  
I suggest this book as essential reading for understanding the racialized experiences of transgender folks, particularly from the perspective of a trans woman. This book poses some very thought-provoking questions about gender, stereotypes, and encourages thoughtful reflection about the gendered experiences and expectations that society places on so many and includes storytelling of navigating the workplace and the world as a racialized trans woman. 
2. "Brilliant Imperfection: Grappling with Cure" by Eli Clare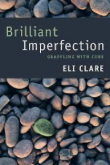 Eli Clare uses memoir, history, and critical analysis to explore cure—the deeply held belief that body-minds considered broken need to be fixed. Cure serves many purposes. It saves lives, manipulates lives, and prioritizes some lives over others. It provides comfort, makes profits, justifies violence, and promises resolution to body-mind loss. Clare grapples with this knot of contradictions, maintaining that neither an anti-cure politics nor a pro-cure worldview can account for the messy, complex relationships we have with our body-minds. The stories he tells range widely, stretching from disability stereotypes to weight loss surgery, gender transition to skin lightening creams. At each turn, Clare weaves race, disability, sexuality, class, and gender together, insisting on the nonnegotiable value of body-mind difference. Into this mix, he adds environmental politics, thinking about ecosystem loss and restoration as a way of delving more deeply into cure
~ Suggested by Valérie Grand'Maison, PhD student, Department of Sociology and Anthropology 
Here's why I love it: This book is a delight to read despite tackling difficult topics such as disability, trauma, oppression, and cure with nuance and empathy. This is because Clare's writing is filled with stories, images, and emotions that brings me to connect with these topics. 
3. "Fearing the Black Body: The Racial Origins of Fat Phobia" by Sabrina Strings 
There is an obesity epidemic in this country and poor black woman are particularly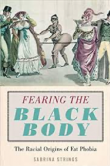 stigmatized as "diseased" and a burden on the public health care system. This is only the most recent incarnation of the fear of fat black women, which Sabrina Strings shows took root more than two hundred years ago.
~ Suggested by Tracy Tidgwell, Research Project Manager, Re•Vision: The Centre for Art & Social Justice 
Strings' historical analysis of art, print media and medicine shows that European ideas about the body shifted significantly during the Renaissance when fat phobia emerged out of colonial, slave trading endeavours to equate fatness with racial inferiority. I've selected this book because Strings carefully uncovers this history and demonstrates for us that contemporary body ideals and medical discourses are still working to validate racial, class, ablest, and gender superiority over Black bodies and over all kinds of bodies that do not fit the white, Eurocentric norms that were created in our recent past. This book offers an otherwise missing piece of the puzzle in understanding how our moral codes, aesthetics, lived experiences, and our bodies themselves are shaped by racism and other power structures that are enmeshed in our social order and our day to day lives. As a fat person, a researcher, activist, and artist, I'm grateful for Strings' sharp insights into the social construction of both fatness and race and for what Fearing the Black Body contributes to our understandings of the workings of power and embodied difference more broadly. 
4. "Freedom is a constant struggle: Ferguson, Palestine, and the foundations of a movement" by Angela Y. Davis, Frank Barat, and Cornel West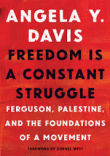 Reflecting on the importance of black feminism, intersectionality, and prison abolitionism, Davis discusses the legacies of previous liberation struggles, from the Black Freedom Movement to the South African anti-Apartheid movement. She highlights connections and analyzes today's struggles against state terror, from Ferguson to Palestine.
Facing a world of outrageous injustice, Davis challenges us to imagine and build a movement for human liberation. And in doing so, she reminds us that "freedom is a constant struggle."
~ Suggested by Yuriko Cowper-Smith, Ph.D. candidate, Political Science Department
This book left a lasting impression on me because Davis expertly shows how social movements around the world are interrelated and connected. I would recommend this book to anyone who wants to know more about contemporary social movements, and what it means to stand in transnational solidarity with each other. Davis provides guidance on building consciousness, collective power, and using an intersectional lens in order to create lasting social change and liberation. 
5. "Endangered Daughters: Discrimination and Development in Asia" by Elisabeth Croll
This unique and groundbreaking book seeks to re-focus gender debate onto the issue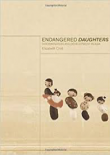 of daughter discrimination - a phenomenon still hidden and unacknowledged across the world.
It asks the controversial question of why millions of girls do not appear to be surviving to adulthood in contemporary Asia. In the first major study available of this emotive and sensitive issue, Elisabeth Croll investigates the extent of discrimination against female children in Asia and shifts the focus of attention firmly from son-preference to daughter-discrimination.
~ Suggested by Ashna Jassi, Ph.D. Candidate in Applied Social Psychology
In this book, Elisabeth Croll brings together survey data and anthropological studies to illustrate the various ways that female children are discriminated against in Asia, particularly in India and China. Croll demonstrates why gender should be at the focus of efforts to advance societies worldwide, and why we need to pay attention to ending discrimination against young girls in particular. 
 
 
6. "Educated" by Tara Westover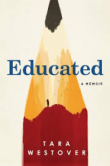 A Memoir is by American author Tara Westover, published by Random House. Westover recounts overcoming her survivalist Mormon family in order to go to college, and emphasizes the importance of education to enlarging her world.
~ Suggested by Erin Rodenburg, MSc, PhD Candidate Department of Population Medicine
While I did not know the premise upon picking up this novel (I never read the back), as an advocate for the access to education for all, this story worked to solidify the personal power in continuous learning and un-learning. Though it is a tough story to hear, it is important. I was so impressed with the writer's ability to mix the discomfort with moments of beauty and joy. 
Key Words
Reading, Intersectionality, Education, Feminism
---
Black Lives Matter: A Reading, Watching, Listening List Part 2
We have a responsibility to educate ourselves to the realities, obstacles and resistance of Black communities and other marginalized communities.  To help create a new "normal" in which we no longer participate in, and benefit from, the oppression of Black people, it requires us to engage in a process of self-examination, education, and unlearning. This reading, watching and listening list provides many resources to help educate people about the history of racism, how it still persists today, and gives insights to the experiences of many people who experience racism and discrimination.
While educating ourselves is important, it is not enough. Reading is just the beginning of the work to eradicate anti-Black racism. Now is the time to acknowledge the fact that Black justice, freedom and happiness will not simply be found in books, movies, protest signs, or organizational statements.
Justice and freedom for the Black community will only be found in one's willingness to dismantle the systems that work against the Black community, may that be in the workplace, social networks, neighborhood associations, or in the family. We must continue to take real action by investing in different policies, practices and creating new systems that don't work to the advantage of some and disadvantage of others based on race.
"It's not just about amplifying our voices, it's about investing in them and in our businesses, education, political representation, power, housing and art."
~ Tre Johnson, The Washington Post
Johnson, T. (2020, June 7). When black people are in pain, white people just join book clubs. The Washington Post. https://www.washingtonpost.com/outlook/white-antiracist-allyship-book-clubs/2020/06/11/9edcc766-abf5-11ea-94d2-d7bc43b26bf9_story.html [197]
Reading
1. Unapologetic: A Black, Queer, and Feminist Mandate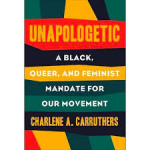 for Radical Movements by Charlene Carruthers
Unapologetic challenges all of us engaged in the social justice struggle to make the movement for Black liberation more radical, more queer, and more feminist. This book provides a vision for how social justice movements can become sharper and more effective through principled struggle, healing justice, and leadership development. It also offers a flexible model of what deeply effective organizing can be, anchored in the Chicago model of activism, which features long-term commitment, cultural sensitivity, creative strategizing, and multiple cross-group alliances. And Unapologetic provides a clear framework for activists committed to building transformative power, encouraging young people to see themselves as visionaries and leaders.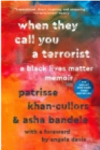 2. When They Call You a Terrorist: A Black Lives Matter Memoir by Patrisse Cullors and Asha Bandele
From one of the cofounders of the Black Lives Matter movement comes a poetic audiobook memoir and reflection on humanity. Necessary and timely, Patrisse Cullors' story asks us to remember that protest in the interest of the most vulnerable comes from love. Leaders of the Black Lives Matter movement have been called terrorists, a threat to America. But in truth, they are loving women whose life experiences have led them to seek justice for those victimized by the powerful. In this meaningful, empowering account of survival, strength, and resilience, Patrisse Cullors and Asha Bandele seek to change the culture that declares innocent Black life expendable. 
3. Policing Black Lives by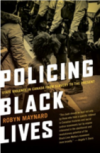 Robyn Maynard
Delving behind Canada's veneer of multiculturalism and tolerance, Policing Black Lives traces the violent realities of anti-blackness from the slave ships to prisons, classrooms and beyond. Robyn Maynard provides readers with the first comprehensive account of nearly four hundred years of state-sanctioned surveillance, criminalization and punishment of Black lives in Canada. Emerging from a critical race feminist framework that insists that all Black lives matter, Maynard's intersectional approach to anti-Black racism addresses the unique and understudied impacts of state violence as it is experienced by Black women, Black people with disabilities, as well as queer, trans, and undocumented Black communities.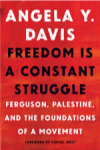 4. Freedom Is a Constant Struggle by Angela Y. Davis
In these newly collected essays, interviews, and speeches, world-renowned activist and scholar Angela Y. Davis illuminates the connections between struggles against state violence and oppression throughout history and around the world. Reflecting on the importance of black feminism, intersectionality, and prison abolitionism for today's struggles, Davis discusses the legacies of previous liberation struggles, from the Black Freedom Movement to the South African anti-Apartheid movement. She highlights connections and analyzes today's struggles against state terror, from Ferguson to Palestine. 
5. Heavy by Kiese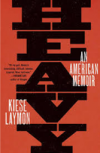 Laymon
In Heavy, Laymon writes eloquently and honestly about growing up a hard-headed black son to a complicated and brilliant black mother in Jackson, Mississippi. From his early experiences of sexual violence, to his suspension from college, to his trek to New York as a young college professor, Laymon charts his complex relationship with his mother, grandmother, anorexia, obesity, sex, writing, and ultimately gambling. By attempting to name secrets and lies he and his mother spent a lifetime avoiding, Laymon asks himself, his mother, his nation, and us to confront the terrifying possibility that few in this nation actually know how to responsibly love, and even fewer want to live under the weight of actually becoming free.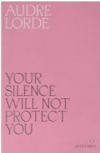 6. Your Silence Will Not Protect You by Audre Lorde
Your Silence Will Not Protect You is a 2017 collection of essays, speeches, and poems by African American author and poet Audre Lorde. The collection focuses on key themes such as: shifting language into action, silence as a form of violence, and the importance of history. Lorde describes herself as a "Black, lesbian, mother, warrior, poet", and addresses the difficulties in communication between Black and white women. 
Watching
1. Malcolm X: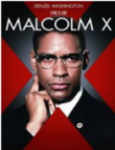 A tribute to the controversial black activist and leader of the struggle for black liberation. He hit bottom during his imprisonment in the '50s, he became a Black Muslim and then a leader in the Nation of Islam. His assassination in 1965 left a legacy of self-determination and racial pride. 

2. I am Not Your Negro: 
In 1979, James Baldwin wrote a letter to his literary agent describing his next project, "Remember This House." The book was to be a revolutionary, personal account of the lives and assassinations of three of his close friends: Medgar Evers, Malcolm X and Martin Luther King, Jr. At the time of Baldwin's death in 1987, he left behind only 30 completed pages of this manuscript. Filmmaker Raoul Peck envisions the book James Baldwin never finished. 
3. 12 Years A

Slave: 
Solomon Northup, a free African-American, is promised a fortnightly job by Brown and Hamilton. However, after arriving in Washington DC, he realizes that he has been sold into slavery.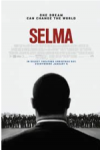 4. Selma: 
Although the Civil Rights Act of 1964 legally desegregated the South, discrimination was still rampant in certain areas, making it very difficult for blacks to register to vote. In 1965, an Alabama city became the battleground in the fight for suffrage. Despite violent opposition, Dr. Martin Luther King Jr. (David Oyelowo) and his followers pressed forward on an epic march from Selma to Montgomery, and their efforts culminated in President Lyndon Johnson signing the Voting Rights Act of 1965. 
5. LA 92

(Netflix): 
Footage traces decades of police brutality and public uprising leading up to the 1992 acquittal of four LAPD officers filmed beating Rodney King. 
6. The urgency of intersectionality by Kimberlé Crenshaw (TedTalk) [198]
Now more than ever, it's important to look boldly at the reality of race and gender bias -- and understand how the two can combine to create even more harm. Kimberlé Crenshaw uses the term "intersectionality" to describe this phenomenon; as she says, if you're standing in the path of multiple forms of exclusion, you're likely to get hit by both. In this moving talk, she calls on us to bear witness to this reality and speak up for victims of prejudice.
Listening
1. We Aren't Who We Think We Are by Leah Donnella (Podcast) [199]:
Every family has a myth about who they are and where they came from. And there are a lot of reasons people tell these stories. Sometimes it's to make your family seem like they were part of an important historical event. Other times, it's to hide something that is too painful to talk about. That last point can be especially true for African American families.
2. Political Blackness by Reni Eddo-Lodge (Podcast) [200]:
Reni deep dives into what political blackness means to the different generations. Featuring the Shadow Home Secretary [Diane Abbott MP], former TV commissioner and activist [Farrukh Dhondy], rapper, poet, author and activist [Akala], activists [Sisters Uncut] and Operation Black Vote's [Simon Woolley]
3. Under the Blacklight: Narrating the Nightmare & (Re)Imagining the Possible by Kimberlé Crenshaw (Podcast) [201]:
Kiese Laymon, Viet Thanh Nguyen, and Arundhati Roy join Kimberlé Crenshaw for the 9th installment of "Under the Blacklight." Together, they mine the complexities of narrative construction amid disaster, and shine the blacklight on the stories and counter-stories that shape the future and make meaning of the past.
4. Under the Blacklight: Telling Stories of State Violence & Public Silence by Kimberlé Crenshaw (Podcast) [202]:
On this installment of "Under the Blacklight," the mothers and sisters of the #SayHerName Movement -- Fran Garrett, Rhanda Dormeus, Maria Moore, Sharon Cooper, Gina Best, and Sharon Wilkerson -- join Kimberlé Crenshaw for a very special episode. Through telling the stories of their loved ones, the women weave together the experiences that bring them together in a sisterhood of both sorrow and strength.
5. How to Survive the End of the World by Autumn Brown and Adrienne Maree Brown (Podcast) [203]:
Join Autumn Brown and Adrienne Maree Brown, two sisters who share many identities, as writers, activists, facilitators, and inheritors of multiracial diasporic lineages, as well as a particular interest in the question of survival, as we embark on a podcast that delves into the practices we need as a community, to move through endings and to come out whole on the other side, whatever that might be.
6. Common feat. John Legend, "Glory" (Song) [204]:
"Glory" was written for Selma, a film chronicling the Civil Rights era, but the gospel-infused song proved just as relevant in the face of modern-day issues. During Common's verses on the Oscar-winning track, the rapper and actor connects moments like Rosa Parks refusing to sit on the back of the bus to the protests in Ferguson.
Key Words
Black, Reading, Intersectionality, Racism, Solidarity
---
Engaging with the Black Lives Matter Movement
Minority groups, such as African Americans, Latin Americans, and Indigenous people, have experienced disproportionate rates of incarceration, police brutality, discrimination and more. The Black Lives Matter movement speaks out against the police brutality and systemic racism that leads to the victimization, harm, and often death against Black people all over the world, as seen with George Floyd, Ahmaud Arbery and Breonna Taylor currently.
One thing many people can do to support the Black Lives Matter movement is to educate themselves on the topic. This reading, watching and listening list provides great resources about the history of systemic racism, how it's still prevalent today and the unique experiences of Black people. 
Visit the official Black Lives Matter website to further educate yourself and see how you can help.
https://blacklivesmatter.ca/  [205]
Reading
1. The New Jim Crow, Michelle Alexander: The caste system instantiated by Jim Crow laws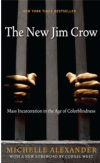 created legal differences in the rights claimed by white and black people. While the passage of the Civil Rights Act and the Voting Rights Act largely eradicated the existing laws, legal scholar Alexander documents how policies of mass incarceration and courtroom inequality have led to a new caste system. Alexander states that we have simply replaced one caste system (Jim Crow) for another today (imprisonment, parole, detention) that keeps the majority of minorities in a permanent state of disenfranchisement. We see this to still be very prominent today. Rates of minority groups in prisons and detention centers are disproportionately higher than majority groups.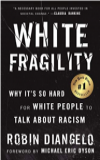 2. White Fragility: Why It's So Hard for White People to Talk About Racism, Robin DiAngelo: In this "vital, necessary, and beautiful book" (Michael Eric Dyson), antiracist educator Robin DiAngelo deftly illuminates the phenomenon of white fragility and "allows us to understand racism as a practice not restricted to 'bad people' (Claudia Rankine). Referring to the defensive moves that white people make when challenged racially, white fragility is characterized by emotions such as anger, fear, and guilt, and by behaviors including argumentation and silence. These behaviors, in turn, function to reinstate white racial equilibrium and prevent any meaningful cross-racial dialogue. In this in-depth exploration, DiAngelo examines how white fragility develops, how it protects racial inequality, and what we can do to engage more constructively. 
3. How We Fight For Our Lives, Saeed Jones: Haunted and haunting, How We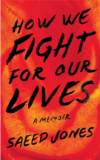 Fight for Our Lives is a stunning coming-of-age memoir. Jones tells the story of a young, black, gay man from the South as he fights to carve out a place for himself, within his family, within his country, within his own hopes, desires, and fears. Through a series of vignettes that chart a course across the American landscape, Jones draws readers into his boyhood and adolescence—into tumultuous relationships with his family, into passing flings with lovers, friends, and strangers. Each piece builds into a larger examination of race and queerness, power and vulnerability, love and grief: a portrait of what we all do for one another—and to one another—as we fight to become ourselves.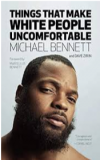 4. Things That Make White People Uncomfortable, Michael Bennett and Dave Zirin: Michael Bennett is a Super Bowl Champion, a three-time Pro Bowl defensive end, a fearless activist, a feminist, a grassroots philanthropist, an organizer, and a change maker. He's also one of the most scathingly humorous athletes on the planet, and he wants to make you uncomfortable. Bennett adds his unmistakable voice to discussions of racism and police violence, Black athletes and their relationship to powerful institutions like the NCAA and the NFL, the role of protest in history, and the responsibilities of athletes as role models to speak out against injustice. Following in the footsteps of activist-athletes from Muhammad Ali to Colin Kaepernick, Bennett demonstrates his outspoken leadership both on and off the field. 
5. So You Want to Talk About Race? Ijeoma Oluo: In So You Want to Talk About Race,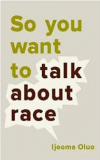 editor-at-large of The Establishment Ijeoma Oluo offers a contemporary, accessible take on the racial landscape in America, addressing head-on such issues as privilege, police brutality, intersectionality, microaggressions, the Black Lives Matter movement, and the "N" word. Perfectly positioned to bridge the gap between people of color and white Americans struggling with race complexities, Oluo answers the questions listeners don't dare ask and explains the concepts that continue to elude everyday Americans.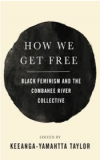 6. How We Get Free: Black Feminism and the Combahee River Collective, Keeanga-Yamahtta Taylor: In this collection of essays and interviews edited by activist-scholar Keeanga-Yamahtta Taylor, founding members of the organization and contemporary activists reflect on the legacy of its contributions to black feminism and its impact on today's struggles. 
Watching
1. When They See Us (Netflix): In 1989 a jogger was assaulted and

raped in New York's Central Park, and five young people were subsequently charged with the crime. The quintet, labeled the Central Park Five, maintained its innocence and spent years fighting the convictions, hoping to be exonerated. This limited series spans a quarter of a century, from when the teens are first questioned about the incident in the spring of 1989, going through their exoneration in 2002 and ultimately the settlement reached with the city of New York in 2014. The cast is full of Emmy nominees and winners, including Michael K. Williams, John Leguizamo, Felicity Huffman, and Blair Underwood. Oscar nominee and Emmy winner Ava DuVernay co-wrote and directed the four episodes.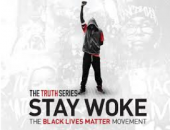 2. Stay Woke: The Black Lives Matter Movement is a 2016 American television documentary film starring Jesse Williams about the Black Lives Matter movement, and the events that led to the uprising of the movement. 
3. 13th (Netflix): Filmmaker Ava DuVernay explores the history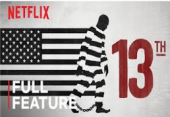 of racial inequality in the United States, focusing on the fact that the nation's prisons are disproportionately filled with African-Americans.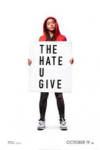 4. The Hate U Give: Starr Carter's struggles to balance the poor, mostly black neighborhood she lives in and the wealthy, mostly white school she attends. Things become more complicated after she witnesses a police officer killing her childhood best friend. 
5. Dear White People (Netflix): Based on the acclaimed film of the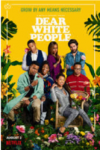 same name, this Netflix-original series follows a group of students of color at Winchester University, a predominantly white Ivy League college. The students are faced with a landscape of cultural bias, social injustice, misguided activism and slippery politics. Through an absurdist lens, the series uses irony, self-deprecation, brutal honesty and humor to highlight issues that still plague today's "post-racial" society. Creator Justin Simien serves as an executive producer.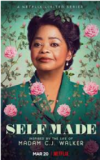 6. Self-made (Netflix): A chronicle of the incredible story of Madam C.J. Walker, who was the first African American self-made millionaire. 
Listening
1. Angela Davis on intersectional anti-racism (Video) [206]: Video of legendary African-American activist Angela Davis talking to Southbank Centre's Artistic Director Jude Kelly CBE about women, race and class in the post-Trump era.
2. Bryan Stevenson: We need to talk about an injustice (TEDTalk) [207]: In an engaging and personal talk, rights lawyer Bryan Stevenson shares some hard truths about America's justice system, starting with a massive imbalance along racial lines: a third of the country's black male population has been incarcerated at some point in their lives. These issues, which are wrapped up in America's unexamined history, are rarely talked about with this level of candor, insight and persuasiveness.
3. Black Wall Street 1921 [208]: This historical podcast chronicles the events and racial tensions leading up to and during the Tulsa race massacre in Tulsa, Oklahoma's Greenwood District. The district, also known as "Black Wall Street," was a prosperous black community in the early 20th century. The podcast also explores how law enforcement's lax investigation of the event helped perpetrators walk free.
4. Larry Wilmore: Black on the Air [209]: This podcast episode is hosted by Emmy award-winning producer, actor and comedian Larry Wilmore. In this episode of his weekly podcasts, Thoughts on George Floyd and the Virus of Racism in America, Larry talks about how racism must be rooted out of America.
5. This is America, Childish Gambino
6. Freedom, Beyoncé and Kendrick Lamar 
Key Words
Black, Reading, Intersectionality, Racism, Solidarity
---